State Champion Pitcher Carves Her Softball Legacy As A Mountie
After six innings of play with three outs in the seventh separating the Mounties from their 24th victory of the season, Mt. SAC Softball pitcher Briana Wheeler, 20, was moments away from a defining moment in her athletic career on Sunday, April 8.
As the sun beamed over a home crowd around the softball diamond, she looked to her catcher for the call. A wild pitch allowed the first batter up from Allen Hancock College to reach first despite missing on a swing.
The next batter up flied out before Briana Wheeler walked batter number three, putting runners in scoring position. Perhaps the nerves were finally setting in. However, the intensity of the look on her face remained unchanged; she was on a mission.
The no-hitter was still intact and this was the Mounties' domain.
As the crowd breathed out a nervous sigh, the team kept their focused demeanor and swiftly put away their opponents in what was the second win of a doubleheader.
With a win that embodied the very selfless and resilient nature in the DNA of this team, Briana Wheeler had earned her first no-hitter of her collegiate-athletic career.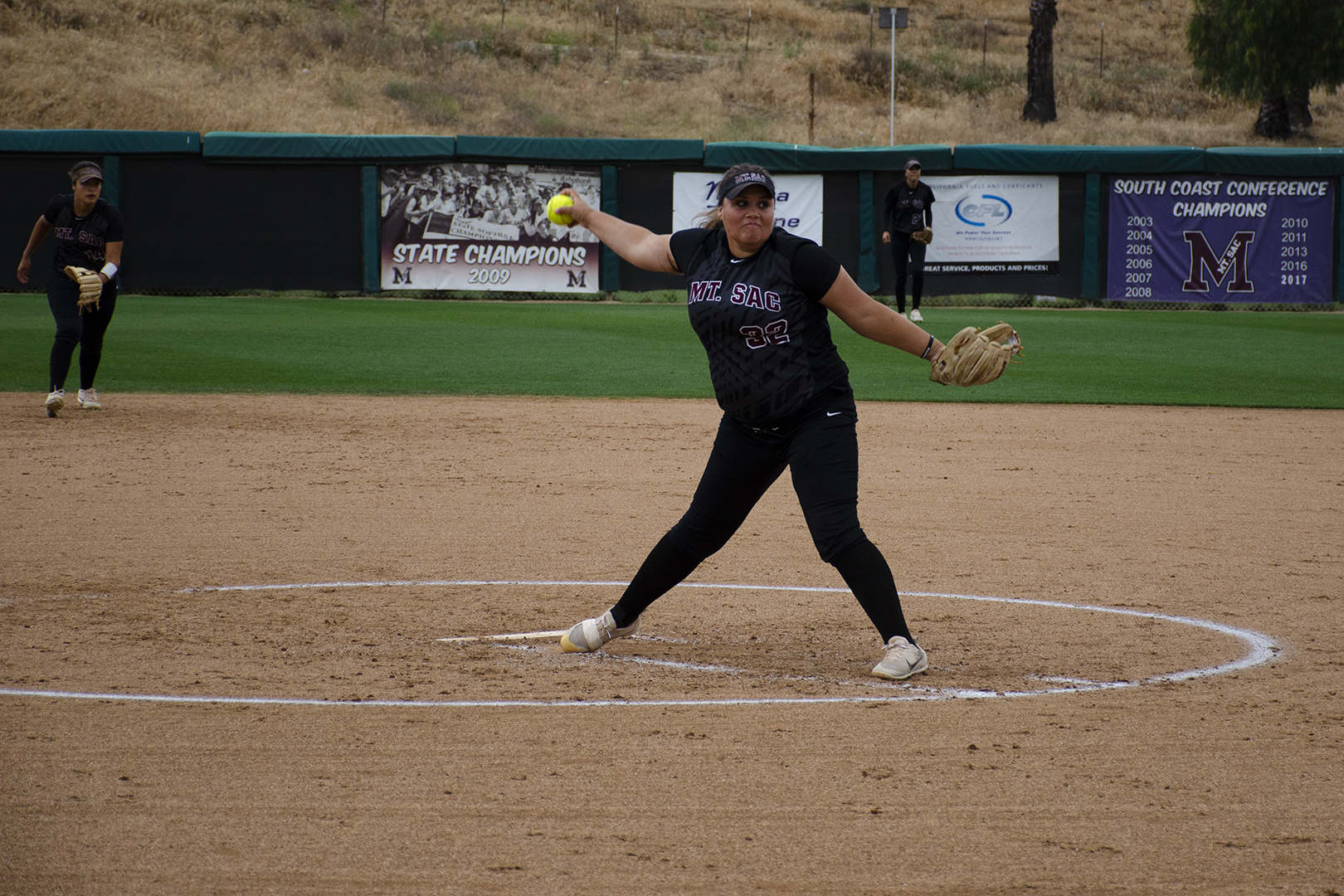 The victory was just one of many instances in which the Mounties proved they were on a path towards greatness this season as they chased after the program's fifth state title.
The unrelenting drive of each player became unmistakable and the stage was set this season for a player of Briana Wheeler's caliber to blaze her trail and leave her mark in every game she pitched from that point forward.
Softball had always been a part of her life from an early age, starting out at 6 years old with her parents' blessing.
"My wife Roseann recommended that it was time for the kids to play ball now and we entered them into the little league across the street," her father James Wheeler said. "She was 6 but started in the 7-8 team because she was one of the bigger kids."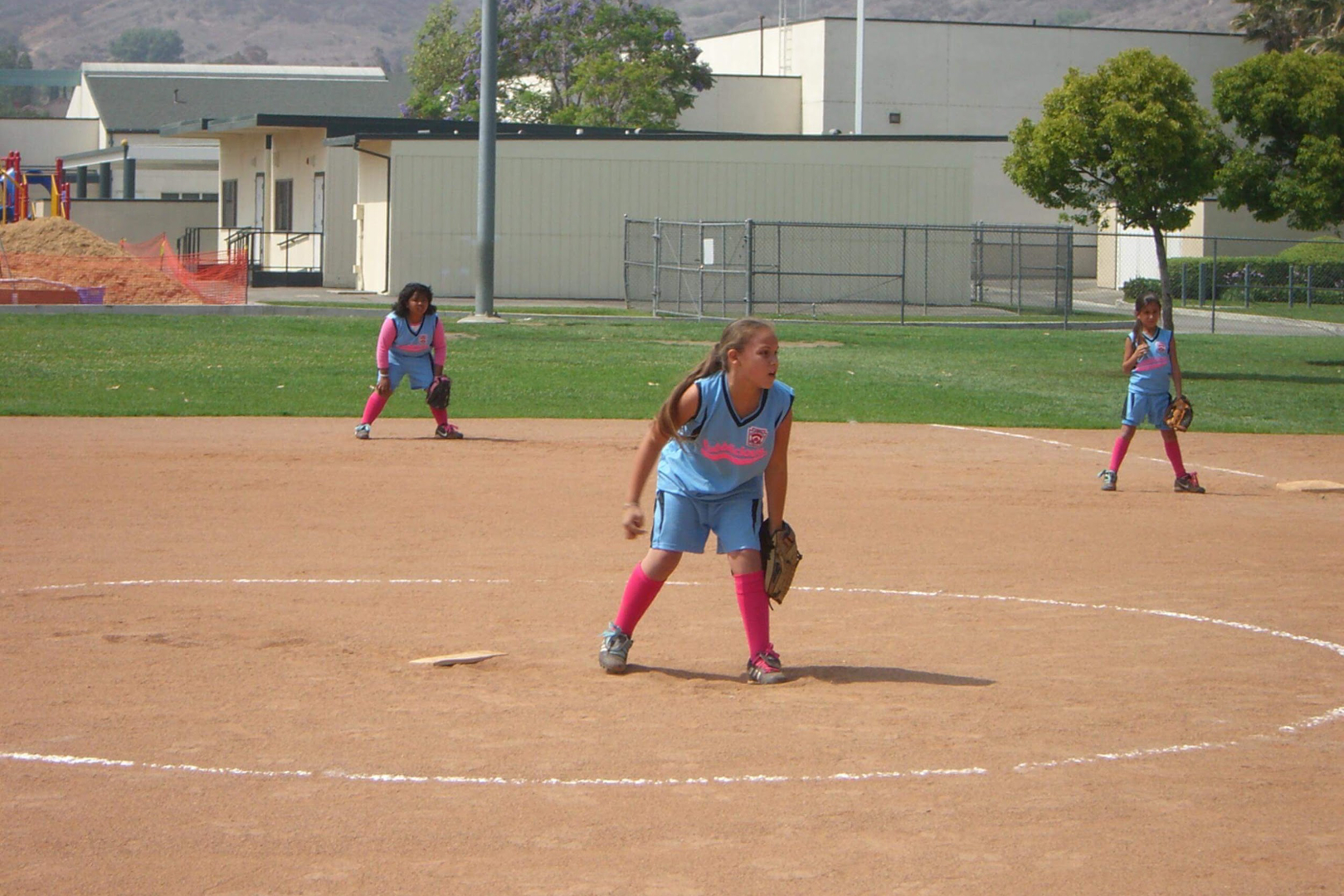 She wasn't fazed by the older competition that stood in front of her either and instead excelled far beyond them.
"I would say about year two or three she started to stand out a bit with awards and all-star teams and such," James Wheeler said. "She's been pretty tough her whole life. Not sure where it started but it's been forever. She don't take 'you know what' from anyone and that really projects on the mound."
As her skills developed, she continued to thrive in her sport and joined a travel ball team while attending high school, seeking bigger stages to show the world that she was different.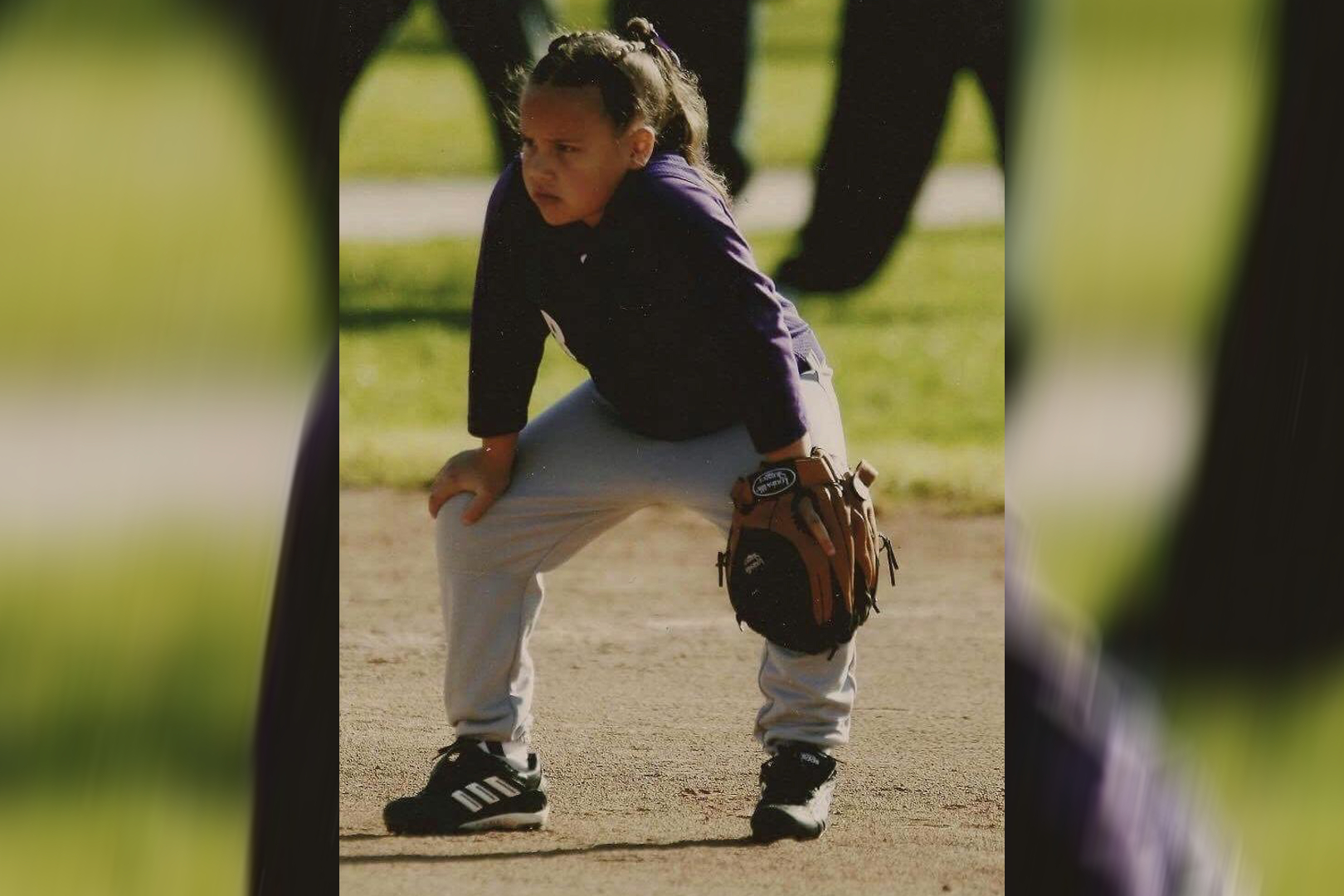 "Our first team struggled … the next year we would start another team in a decent organization and the first year together we made it to the national championships," Briana Wheeler said on the rapid rise of her team. "The summer after freshman year we landed on a nationally ranked travel team … sophomore year we were ranked number two in the nation."
Such a quick ascension was unprecedented but undeniable to a pitcher like Briana Wheeler. She was able to turn her few years in the game into a verbal commitment to a Division I program while attending just her freshman year of high school.
However, in the career of every great athlete comes a pivotal moment where they are challenged by a greater obstacle. How that athlete responds to such a challenge becomes a character building moment.
After steamrolling through her time at Etiwanda High School, Briana Wheeler began breaking her stride when she embarked on a new journey as pitcher for the University of Hawaiʻi at Mānoa. Ultimately, she realized it was necessary to take a step back, if it meant helping her find better footing to launch forward again.
"I went to [Mānoa] and I was struggling pitching wise, I kind of was second guessing myself and wasn't really confident in myself, so then I figured, come [to Mt. SAC] and grow as a pitcher, go back to what I was before, and it has definitely helped," she said on her learning experience in Mānoa. "Just to be confident in myself and know not to overthink things; know that I have been doing this my whole life and stick to the basics."
The decision to come to Mt. SAC couldn't have gone any smoother and not only did the move launch her forward again but also brought new life to the Mounties as they dominated their opponents.
"She is a huge part of our pitching staff and success. She is very consistent and brings a great competitor's mindset no matter who the opponent is," teammate Jessica Olvera said. "She strives to be better every game and dominates the opposing batters. She helps us gain momentum with her quick innings and mindset.
Briana Wheeler has never allowed anything to get in the way of her goals and being a Mountie has only helped her accomplish them quicker than she could have imagined.
As the team clinched the South Coast Conference North title, she was named 2018 Pitcher of the Year for the conference. By the end of the season she earned recognition from the California Community College Fastpitch Coaches Association, being named to the All-State team.
Pomona Police Arrest Suspects in Connection to Gas Station Shooting https://t.co/J9U3bZVinQ

— Pomona Police Dept. (@PomonaPD) June 6, 2018
Her biggest achievement became leading the team as the starting pitcher through Mt. SAC Softball's historic run in the California Community College Athletic Association State Championships, where the college captured its first title in nine years and Brianna Wheeler capped a monumental chapter in her life.
In a journey that began playing as a child and stepping up against greater foes, to using the goals she ever accomplished as fuel to keep blazing her trail, Briana Wheeler has known there are always greater challenges to overcome.
"I'm just excited. It's pressure but good pressure," she said on the journey ahead.
For the state champion Mountie, its forward and onward on her mind.
Leave a Comment