Miami-born Athlete Joins Mounties In Pursuit Of Football Dream
As he hopped off a five-hour flight from Miami and headed towards his new home in Walnut, California, Nathaniel Ferguson took a moment to take-in an unfamiliar view. There were no hills in Miami and so upon gazing at the lush greenery of Walnut's hillsides, he thought to himself, "I've made it."
Just two weeks prior, this seemed impossible for the 20-year-old Miami native, as he believed he could have ended up dead or in jail instead of playing football at Mt. San Antonio College.
Nathaniel Ferguson's passion for football began when he was 5 years old and stemmed from watching his older brothers play. Although he initially wasn't able to join the sport because of a heart condition, he remained persistent and was finally cleared to play at the age of 10.
"It wasn't always easy," his mother Sonia Ferguson said. "Sometimes I had thoughts if he will be able to go forward with [playing football] or not, but he's always been very persistent. When his mind is made up, he's very persistent."
Once Nathaniel Ferguson got on the field, it didn't take long for him to realize he had the potential to go far.
"My first game, I didn't know what to do, but I'm out there making tackles," he said. "I was the starting linebacker. I knew I was going to develop and get better, and I knew I would make it because I felt like I'm better than everybody else."
However, upon entering high school, the realities of life outside of football forced him to shift his focus onto other things.
"I had to do things to put food on the table, things I wasn't supposed to," he said. "School-wise, I was skipping, fighting, throwing paper; I didn't care. I had seen my brothers doing it, so I could too."
As he followed down a reckless path, it began to affect his academic career.
Nathaniel Ferguson attended three different high schools in four years, including Miami Central, Keys Gate, and TAI Academy, until eventually finding himself ineligible to play the sport he loved due to his continued behavior.
"It was letting me know that I had to tighten up, I had to get right," he said. "I didn't want to hop school to school, but I had to because I was doing bad stuff. [Losing eligibility] let me know that I had to act right."
After getting his wake up call, he began to take school more serious and succeeded in graduating high school, which was an especially proud moment for his mother.
"The beginning was kind of rocky, but thank God that he did graduate, that he did come through," Sonia Ferguson said. "He made a turnaround in his life so I'm very proud of him."
"You can be the greatest football player ever, but if you don't got them grades, then you're great for no reason," Nathaniel Ferguson said reflecting on the lesson he learned through his high school athletic career.
After closing one chapter in his life, he was ready to open a new one with wanting to play college football and began sending his highlight videos out to several community colleges, but became discouraged when no schools were responding to him.
God as I follow the path that you put in I like to say thank .#Patience #OffersComingSoon

— Nathaniel Ferguson (@Lockdown_nate6) January 28, 2016
"Nobody was replying back, so I was starting to think football was not a route [for me] and I would probably have to do something else," he said.
Just when it seemed like football was done with Nathaniel Ferguson, an opportunity surfaced from across the nation and Mt. SAC reached out to him.
"We saw the potential, liked his athleticism and his skill set as a defensive back," Mt. SAC Football defensive coordinator Leroy Johnson said. "As a junior college coach, or any coach, you're looking at potential, and we were hopeful we could pull that potential out of him and make him the best player that he can be."
Despite Nathaniel Ferguson initially feeling hesitant about leaving his family, an event in his life a few days later ultimately helped him decide he needed to leave Miami.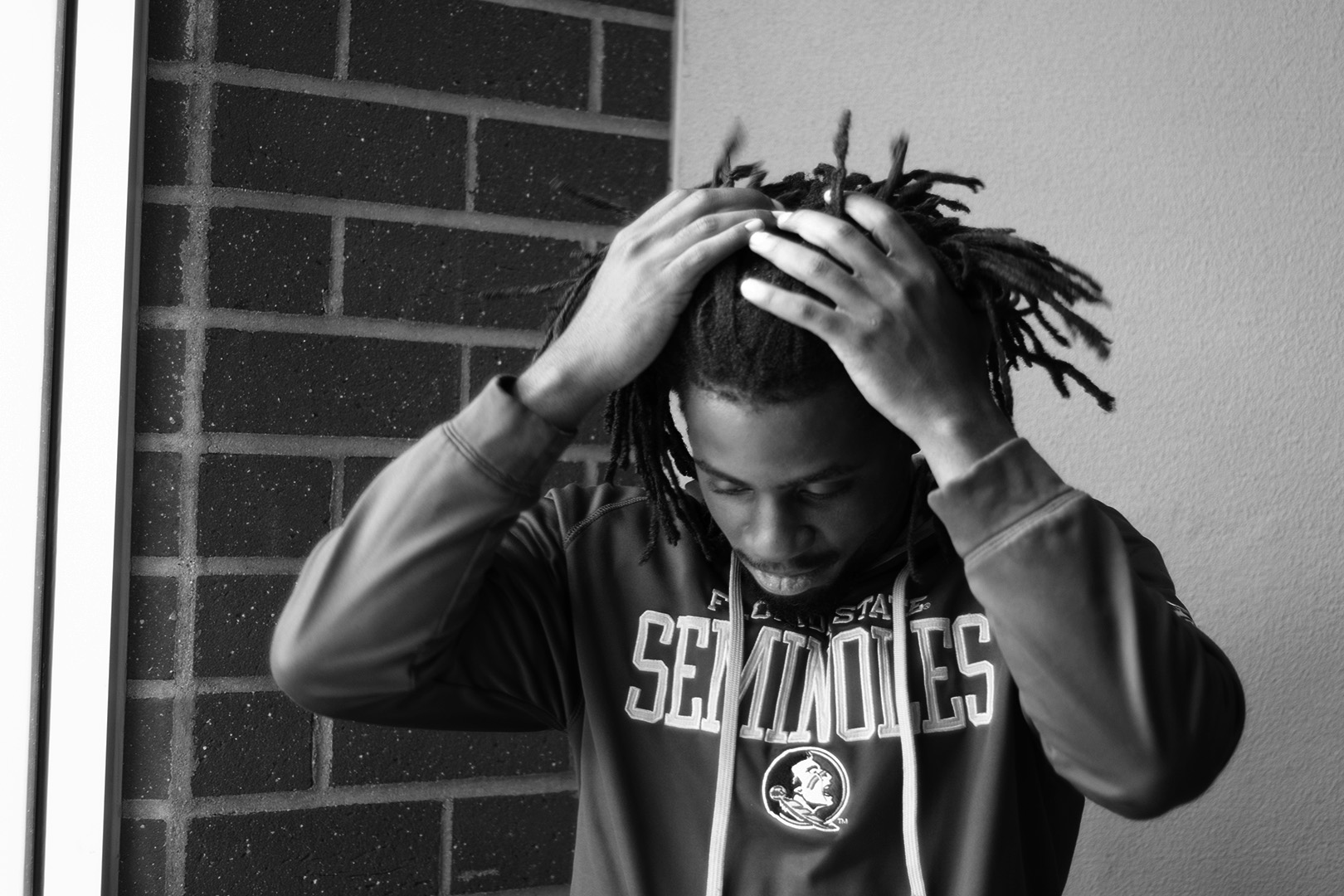 While riding his bike from the neighborhood basketball court, he decided to stop at his house to get some water. As he got to his porch, multiple cars pulled up and gunshots followed soon after, prompting him to run inside and take cover.
Fortunately, Nathaniel Ferguson and his loved ones inside the home were able to avoid tragedy that day.
"That was probably the moment where I was like, 'I got to get up out of here and get my mama up out of here.'" he said. "Crazy thing was, I wasn't even the guy they were looking for."
Two weeks later, the 6-foot defensive back was at Mt. SAC doing what he loved most: playing football.
June 10th Miami ✈California 🏈🙏

— Nathaniel Ferguson (@Lockdown_nate6) May 12, 2017
Now heading into his sophomore season, he looks to take on more of a leadership role within the team, despite currently recovering from an injury.
"He's injured right now, so he's out here helping me quite a bit getting guys lined up, talking to them about the drills and what is expected of them," Johnson said.
As the second youngest of seven brothers and four sisters, Nathaniel Ferguson misses his immense family, and although he wishes he could bring them out to Walnut, he keeps himself focused by reminding himself that he's at Mt. SAC for them.
"My brothers, they're my mentors. My sisters, those are my queens so I have to take care of them," he said. "It's a struggle, but you got to know your reason why; what's your purpose. I just know my reason why and it's my people; my nephews, my nieces, my brothers."
Nathaniel Ferguson is currently a business major at Mt. SAC, but plans to change his major to sports management once he transfers to a four-year university. He has already started receiving interest from other institutions such as Florida A&M and Delaware State.
While the recruiting process is just gearing up, he maintains his preference to play at a school in Florida so his mother can finally see him play as the student athlete he is today: Miami born, but Mountie made.
Leave a Comment