When The Going Gets Tough, Get Informed
DREAM staff and I.D.E.A.S. club hosted an information session on Wed., Sept. 20 to clarify everything that is happening with the end of the Deferred Action of Childhood Arrivals program, also known as DACA, and how affected students can adapt to the changes.
President Bill Scroggins spoke on behalf of the college. "You're safe and secure here. Your information will not be released under any circumstances," he said.
Senior Staff Attorney and Field Coordinator from the National Immigration Law Center, Shiu-Ming Cheer, gave a PowerPoint presentation on the history of DACA as well as important information about concurring events. She explained that the Deferred Action agreement came about in 2012 because people were organizing and protesting up until the moment President Obama announced he would create a program to protect young people.
Cheer encourages combining efforts with DACA and other immigration protection programs that are at risk under the current administration, including Temporary Protected Status TPS, which usually protects the older undocumented immigrants who have been in the country longer. She mentioned Trump's attempt to cut legal immigration by half with the RAISE Act and increase federal funding for Immigration and Customs Enforcement ICE. The Raise Act is a bill introduced in the United States Senate in 2017. Co-sponsored by Republican senators Tom Cotton and David Perdue, the bill seeks to reduce levels of legal immigration to the United States by 50 percent by halving the number of green cards issued.
In an effort to keep Trump from moving forward, students are encouraged to call their member of congress and insist on their vote against his proposals.
As far as the ending of DACA, Cheer clarifies that people will not be able to apply or renew their DACA application except for those who have renewal applications currently pending or work permits that expire between Sept. 5, and March 5, 2018. Any pending DACA status that is not for renewal will not be processed.
A representative of the Mexican Consulate also came in to inform the students that the consulate in Los Angeles will be offering free DACA renewal workshops on Sept. 23 and on Sept. 30. The representative said, "The Mexican government has allowed us to put fundings to help those DACA kids that qualify for the renewal that their permit expires between Sept. 5 and March 5, 2018." The only requirements are having the renewal form, original birth certificate and Mexican ID present. The Mexican Consulate is open Monday through Friday from 9 a.m. to 1 p.m. and 2 p.m. to 6 p.m.
Two lawyers were present to answer questions at the end of the session. They were also available for individual consultation for students with specific circumstances.
Some of the issues addressed:
Pending DACA status
The renewal application has to be received by Oct. 5, meaning that the DACA applicant needs to have their receipt on hand by Oct. 5. Many times, when applicants go to renew their application there might be a document or passport photo missing that would make them have to return on a later date. It is best to submit as soon as possible. For those who cannot submit their application due to financial problems or delays on grants, the Coalition of Human Immigration Rights of Los Angeles CHIRLA are covering the fee, but an application needs to be filled out and they include the fee once the application has been mailed, which would probably be a day or two later.
Work Permits
Work permits are valid until their expiration date. It is the employer's responsibility to make sure their employee's have valid work permits; therefore, there is no need to remind employers of expired permit. If the employer has presented the issue then negotiation is encouraged. Loopholes are available such as using a company account or cooperative account to receive payment, but a Social Security Number provided is yours for life.
Financial Aid Scholarships
DACA grantees are not eligible for federal financial aid but some states and universities offer financial aid regardless of immigration status. Private scholarships are also available for DACA grantees and other lawfully present students.
Driver's License
A California Driver's License is valid until its expiration date. If it expires after the DACA status expires, the license can still be used until its expiration date. "Once your license expires and you go to renew it, they would give you the AP-60 license instead, because at that point you would not be able to prove that you still have a valid work permit," Cheer said, "The DMV is trying to make that as seamless as possible, transitioning people from a regular license to an AP-60 license. The only difference is that the AP-60 license is not recognized to fly. " The DMV does not have a separate database for AP-60 cardholders, so if ICE were to look for people with the AP-60 licenses who are undocumented, they would have to go through each and every person in the DMV system to see who has the card and who does not. ICE also has their own ways of finding individuals they are looking for.
Parallel Legalities
Vidal vs Baran is an ongoing lawsuit that argues that the end of DACA is a violation of due process and federal procedures and Trump's intention of ending it is out of racial discrimination, which is in violation of equal protection. "What we're trying to do is stop Trump from ending DACA. We're also asking the courts to give people more time to put in their renewal," Cheer said. They are trying to move the Oct. 5 deadline for a later date, to allow applicants time to adjust, especially in states like Texas and Florida that have just suffered form natural disasters.
As far as information sharing goes, there is Senate Bill 244 that is moving through congress, which would help close the loopholes around information sharing. It would help protect information that is in the DMV database and health care system database.
Health Care
For people who currently have federal health insurance, it might take a while before the insurance checks immigration status, but until they do insurance may still be available. "There are different types of public health programs in California and other states that would still cover people who no longer have DACA status," Cheer said, "For instance, in Los Angeles, there's a program called My Healthy LA which covers people regardless of status. There's also coverage for all people under the age of 19 regardless of status." Employers can cover health insurance while a work permit is still valid. There are also health programs that are open to all such as; emergency room care, free clinics and safety net hospitals.
Some of the advice given for these students is to know their legal rights. The lawyers encouraged that:
1. You have the right to remain silent,
2. Do not open the door to ICE unless they show you a warrant.
3. You have the right to speak to lawyers.
4. Speak to a lawyer before signing anything
5. Always carry valid immigration document on hand.
For more information the Dream Center in Building 16C has a PDF packet of frequently asked questions about DACA available upon request with flyers of different workshops and organizations that offer assistance.
Leave a Comment
About the Writer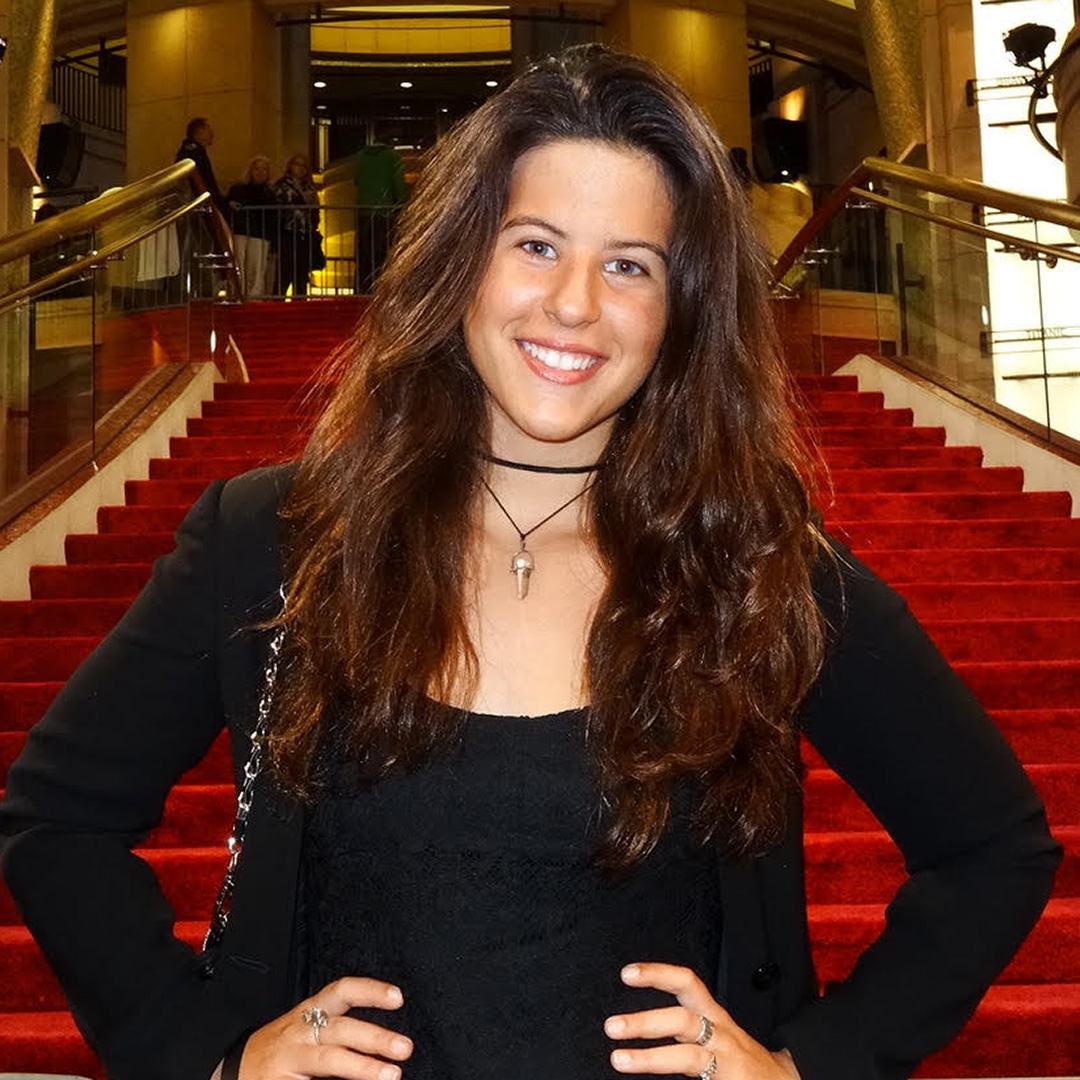 Melody Waintal, Author
Melody Waintal is the Editor in Chief for SAC.Media. She is a journalism major and has been covering red-carpet events from movie premieres to The Academy Awards since she was 15.