Trump Pitches Prior to G7 Summit, Trudeau Swings Back After It
Trump has been making crashing waves in the diplomatic sector with his latest policies on trade.
After the G7 summit, held in Canada from Friday, June 8 to Saturday, June 9, Canadian prime minister Justin Trudeau announced his plan to enact "equivalent tariffs" on Sunday, July 1.
This was meeting 44 of the Group of Seven, which was originally the Group of Eight when it was founded on June 20, 1997. The group includes Canada, France, Germany, Italy, Japan, United Kingdom, and the United States. The group hosts leaders of each country to a discussion of all the major issues facing the world, to get a universal consensus.
The resulting issues after the G7 summit regard trade and follow a back and forth exchange between the leaders leading up to the summit.
Before the summit, Emmanuel Macron, president of France, outright challenged Trump in his tweets by referring to the summit as a "six plus one."
He also asserted the six countries do not mind Trump's isolationism, and are willing to sign a six country agreement without America.
The fact that I am having a meeting is a major loss for the U.S., say the haters & losers. We have our hostages, testing, research and all missle launches have stoped, and these pundits, who have called me wrong from the beginning, have nothing else they can say! We will be fine!

— Donald J. Trump (@realDonaldTrump) June 11, 2018
The will to have a text signed by 7 countries must not be stronger than the content of that text. On principle, we must not rule out a 6+1 agreement. #G7Charlevoix https://t.co/QZ0TQaQyrF

— Emmanuel Macron (@EmmanuelMacron) June 7, 2018
This six plus one talk echoes Russia's removal from the Group of Eight, G8, making it become the Group of Seven, G7, in 2014 when Russia annexed Crimea.
In an impromptu press conference before the Singapore meeting with Kim, Trump said he would support reinstating Russia to the G7, making it the G8 again.
Prior to attending the summit, Trump also tweeted in response to Macron, saying that the massive tariffs in place against the U.S. from the European Union total $151 billion.
Please tell Prime Minister Trudeau and President Macron that they are charging the U.S. massive tariffs and create non-monetary barriers. The EU trade surplus with the U.S. is $151 Billion, and Canada keeps our farmers and others out. Look forward to seeing them tomorrow.

— Donald J. Trump (@realDonaldTrump) June 7, 2018
Following some discussion at the summit, Trump left saying it was a great meeting with great relationships.
He also said that he was considering negotiating separately with Mexico and Canada instead of going through a general the North American Free Trade Agreement NAFTA trilateral agreement.
NAFTA was signed on Jan. 1, 1994. These separate agreements would allow for more negotiations between the countries compared to what was previously outlined.
Just left the @G7 Summit in beautiful Canada. Great meetings and relationships with the six Country Leaders especially since they know I cannot allow them to apply large Tariffs and strong barriers to…

— Donald J. Trump (@realDonaldTrump) June 9, 2018
After the meeting, everything broke down.
They forgot the joint communique which is an agreement that protects the "agreed need for 'free, fair, and mutually beneficial trade' and the importance of fighting protectionism." The joint communique was an attempt to avoid what happened after the meeting, a further escalating trade war.
Trump retracted his endorsement of the communique following "bad faith diplomacy" he claimed Trudeau showed when he pushed for retaliatory tariffs effective Sunday, July 1.
"It would be with regret but it would be with absolute clarity and firmness that we move forward with retaliatory measures on Sunday, July 1, applying equivalent tariffs to the ones that the Americans have unjustly applied to us," Trudeau said.
Trudeau's tariffs are in response to American tariffs following the Canadian 270 percent tariff on dairy.
PM Justin Trudeau of Canada acted so meek and mild during our @G7 meetings only to give a news conference after I left saying that, "US Tariffs were kind of insulting" and he "will not be pushed around." Very dishonest & weak. Our Tariffs are in response to his of 270% on dairy!

— Donald J. Trump (@realDonaldTrump) June 9, 2018
The reactions to this have been mixed, but Trump aides have made colorful remarks regarding the situation.
White House economic adviser Larry Kudlow, called Trudeau's move a "betrayal" and a "stab in the back."
"We were very close to making a deal with Canada on NAFTA, bilaterally perhaps, and then we leave and Trudeau pulls this sophomoric, political stunt for domestic consumption," Kudlow said.
Trade adviser Peter Navarro upped the ante from a betrayal to saying,
"There's a special place in hell for any foreign leader that engages in bad faith diplomacy with President Donald J. Trump and then tries to stab him in the back on the way out the door."
Stay posted for Trump's Tuesday, June 12 summit with Kim in Singapore.  The two have already arrived in Singapore despite threats to cancel, and an official cancellation. The two leaders' meeting follows a historic Inter-Korean Summit that took place Friday, April 27.
Leave a Comment
About the Writer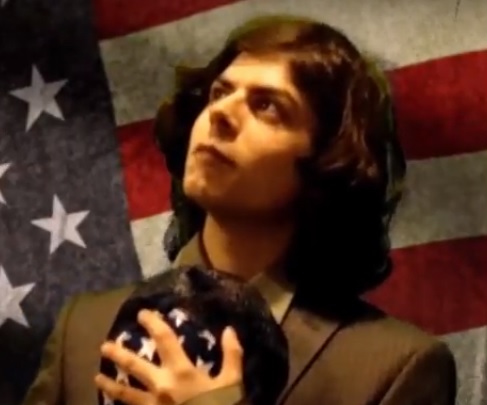 Joshua Sanchez
Joshua Sanchez is the former Editor in Chief and News Editor of SAC.Media. He was previously the managing editor of LAHS' student newspaper,
The Conqueror
. A portfolio of his reporting work can be found at
jdjoshsan.wordpress.com.