Stadium Plan Wins Big, Walnut Settles Lawsuit
After numerous legal setbacks to the redevelopment and construction projects spearheaded by Mt. SAC after the 2008 approval of bond Measure RR, the college earned a pair of major wins this week in lawsuits disputing Hilmer Lodge Stadium's renovation.
On Thursday, April 12, Mt. SAC announced that it had reached a "comprehensive settlement" with the City of Walnut, effectively closing the chapter on a legal saga that began in 2015.
Though the college agreed to seek alternatives to its parking structure plan and abandon its solar farm proposal — two projects the City of Walnut also litigated against — the settlement cleared the way for the college to resume construction efforts at the stadium site.
On Wednesday, April 11, Mt. SAC also earned a victory in a separate lawsuit filed by United Walnut Taxpayers.
Los Angeles Superior Court Judge Holly E. Kendig rejected the group's request for an injunction aimed at halting the use of funds from bond Measure RR on the stadium project.
Though the ruling from Wednesday's hearing is tentative until a final ruling next week, Kendig cast doubts on the case, saying it was "not likely to prevail."
Mt. SAC's settlement with the City of Walnut and Kendig's ruling against United Walnut Taxpayers followed a series of growing legal challenges against the college.
Prior to the settlement in the case brought forth by the City of Walnut, Los Angeles Superior Court Judge John Torribio granted a preliminary injunction against Mt. SAC on March 13, which prohibited further grading at the stadium site.
Representatives from that case had originally argued the bond measure did not include language pertaining to the extensive stadium enhancements the college pursued.
United Walnut Taxpayers also contended that "no mention or semblance" of Hilmer Lodge Stadium's "rebuild" were "set forth in the required Projects List for Measure RR."
Mt. SAC partially demolished Hilmer Lodge Stadium last year as part of an $87 million redevelopment project set to turn the 70-year-old, 15,000-seat stadium into a state-of-the-art facility with 12,500 permanent seats.
The stadium capacity would be expandable to over 20,000 for larger events.
"We're very excited and happy about the board and city settling. Construction will be picking up again and we'll look forward to some substantial progress very soon," Mt. SAC Athletics Director Joe Jennum said.
"A facility of this caliber will be one of many program facilities and services that make Mt. SAC an exceptional institution."
The 2020 United States Men's and Women's Olympic Track & Field Trials were awarded to the stadium in 2017.
With the two recent legal wins, Mt. SAC remains confident the project will be completed in time for the events.
"It was definitely one of the goals and vision for this facility," Jennum said.
"Along with the day-to-day programming for classes, our athletics department and the college, we anticipate looking to showcase this venue for years to come."
Leave a Comment
About the Writers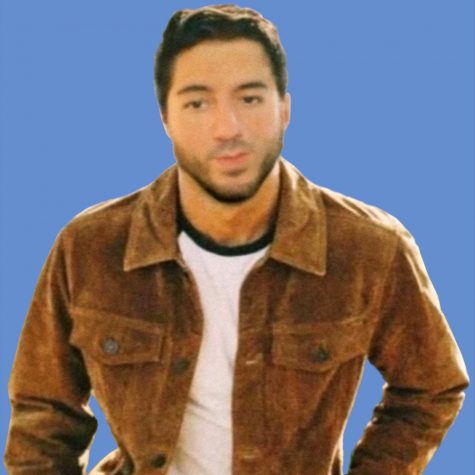 John Athan, Sports Editor
John Athan is the Sports Editor for SAC Media and SAC Sidelines. He is a journalist, multimedia producer, writer and voice talent from Greater Los Angeles. His passion for storytelling is only matched by his love for tacos. He is also a free press and community advocate with a background in social and behavioral sciences.