Update: USA Track & Field Intends To Strip 2020 Olympic Trials From Mt. SAC
In the aftermath of Mt. SAC's legal team earning two major victories over Hilmer Lodge Stadium in April, USA Track & Field announced it will reopen bidding for the 2020 United States Olympic Team Trials, opting to strip the college of the event.
June 10th Miami ✈California 🏈🙏

— Nathaniel Ferguson (@Lockdown_nate6) May 12, 2017
The USA Track & Field Board of Directors cited "continuing litigation surrounding construction" at the stadium site and "resulting delays on planning" for the 10-day event as reasons for their decision.
Mt. SAC President and CEO William T. Scroggins said in a statement the Greater Los Angeles area stands to lose "the economic impact of at least $37 million" as a result of losing the Olympic Trials, but also left the door open for the college to host the event if USA Track & Field were to "reconsider their decision."
Unfortunately, Mt. SAC will no longer be hosting the 2020 USA Olympic Trials for Track & Field. Read more in our statement. https://t.co/Rr3TY3oAob

— Mt. SAC (@MtSAC) May 1, 2018
However, in an interview with SAC Media, Scroggins maintained the college and USA Track & Field remain under contract despite the organization's announcement to reopen the bidding process for the event.
Scroggins confirmed USA Track & Field is "asking to revoke the contract" and that the matter will be discussed in a closed session during a scheduled Mt. SAC Board of Trustees meeting on Wednesday, May 9 at 6 p.m.
"They've made a public announcement but they have not followed the provisions of the contract to terminate it," Scroggins said. "We hope to still have a good relationship with USA Track & Field and to have a better understanding of what the issues are that they identified."
The announcement by USA Track & Field comes on the heels of a settlement between Mt. SAC and the City of Walnut, which put an end to a three-year legal saga over construction and redevelopment projects funded by bond Measure RR.
Hilmer Lodge Stadium's redevelopment was one of the projects challenged by that lawsuit.
The college also cleared a hurdle in a separate lawsuit filed by United Walnut Taxpayers, when an injunction was rejected in Los Angeles Superior Court over the use of funds from bond Measure RR on the stadium project.
Barring a settlement, that case is scheduled to go to trial in January 2019.
Mt. SAC was awarded hosting rights to the Men's and Women's Olympic Track & Field Trials in a bidding process that beat out former host cities, Eugene, Oregon and Sacramento last year.
Redevelopment of the 70-year-old, 15,000-seat Hilmer Lodge Stadium into a state-of-the-art sports facility was crucial to the original winning bid.
USA Track & Field currently plans to award the event to a new host no later than June, while Mt. SAC will move forward with completing the Hilmer Lodge Stadium redevelopment project.
Leave a Comment
About the Writer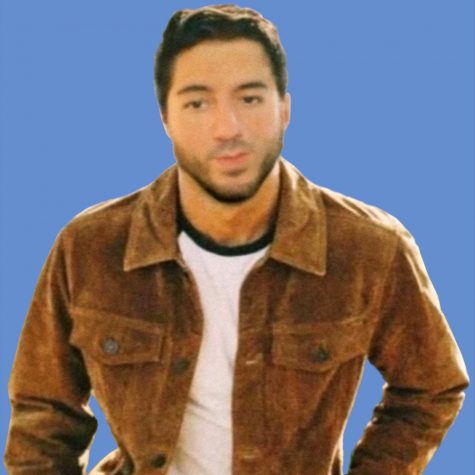 John Athan, Sports Editor
John Athan is the Sports Editor for SAC Media and SAC Sidelines. He is a journalist, multimedia producer, writer and voice talent from Greater Los Angeles. His passion for storytelling is only matched by his love for tacos. He is also a free press and community advocate with a background in social and behavioral sciences.