A Dreamer's Voice Against Trump
Imagine you're seven years old. You imagine a bright future for yourself. You believe you can do anything you put your mind to. You're in first grade, and today, students give a presentation in class about their futures.
A little girl is sitting at the table. Her name is *Destiny.
She has olive skin, and she's wearing a school uniform, a navy blue skirt with long white socks and white collared shirt. Her hair is braided into a ponytail to one side. She's smiling brightly. There's a sparkle in her eye. Destiny is very excited to tell everyone about her future. Finally, it's her turn to tell the class what she wants to be when she grows up.
Destiny stands in front of the class and shows her classmates a picture she drew of her future self. The picture shows a teacher standing in front of her students and giving a lesson. She finishes and everybody applauds her. But the teacher says something that she did not say to anyone else.
The teacher tells the little girl that she cannot be a teacher because she is undocumented. She says that she can only be a teacher if she goes back to Mexico. Her smile fades, and the sparkle in her eye is gone. She's quiet for the rest of the day.
The daughter of two hard working parents, Destiny was born in Guadalajara, Jalisco, Mexico. Her father had his own business where he made animal skin belts. Her mother helped her sister-in-law run a clothing store and would also sell cakes during her free time. Destiny was happy living in Mexico because she was surrounded by her entire family where she would spend time on family ranches with her cousins. Her life was great until September 11, 2001.
September 11, 2001 not only affected the citizens within the United States, but also those in Mexico. Destiny said that her father's business crashed as a result. After his business closed, he moved to the United States to make a fresh start. When he left in 2002, it hurt her, her younger brother, and her mother.
"It was a constant depression that my brother and I went through," Destiny said.
She was five years old at the time, and her brother was one. Her mother began working two jobs but it was too difficult for her to take care of the kids and work, so Destiny's parents decided to move the rest of the family to the United States. For her mother, it meant leaving her own family and the only home she had ever known.
Destiny's mom also spoke to her own father who ultimately convinced her that it was the best decision for her family.
"We were a family. I wanted all of us to live together as a family," Destiny's mother said.
The family decided to visit the United States prior to moving because they want to see whether they could really build a life there. While in the U.S. in 2005, Destiny's great-grandmother died a day before her birthday. The memory is still painful for her to this day and it has truly impacted her. Destiny vividly remembers the last time she saw her great grandmother.
"I remember her telling me 'You make me proud. I love you so much and I will always care for you,'" Destiny said.
The family returned to the United States the following year through a travel visa. Her mother told her that they were going to go to Disneyland, but deep down, Destiny knew that there was something that was missing.
"When my grandparents dropped us off, I would run around the car because I did not want to come [to America]," Destiny said.
Adjusting to life in a new country was hard. She was happy to finally have her family back together, but she also missed her family back in Mexico. She said she had been ripped apart from her family and life in America was a culture shock.
"I wanted to be with my family," Destiny said. "Just to have the liberty to be outside on the ranch." She said she did not have the same kind of freedom that she had in Mexico because her family was new to the United States and did not know it well.
"I went into complete isolation because I did not know anything in America," Destiny said. The city that they lived in was also a cause for concern because there was a gang presence in the neighborhood.
Destiny is a DREAMer with Deferred Action for Childhood Arrivals DACA. She started struggling in school particularly because of the language barrier. She said that it was one of the most difficult setbacks she faced.
She recalled how she tried to communicate with the other kids. There was one little girl who was Asian who became her friend and to this day, Destiny does not know how they were able to communicate. Destiny also had a difficult relationship with her teacher at the time.
"She would get annoyed because I would speak Spanish," Destiny said. "She would tell me that if I spoke Spanish, then I should not say anything at all."
Destiny said that her teacher told her speaking Spanish was distracting. As a result, she said she felt even more isolated than before. She continued to struggle in school, and she stopped focusing on her schoolwork.
Destiny gave up. She allowed her teacher to get in her head. It was not until high school when she realized that something needed to change.
She joined the Advancement Via Individual Determination AVID program at her high school, which aims to help students prepare for college. She concluded that she had to start caring about her future because her parents gave up so much for the family.
"They made a big sacrifice by leaving everything behind," Destiny said. "It's honestly one of my biggest motivations."
Destiny's parents saw the change in her work habits as soon as she joined the AVID program. They said that they'd see her working late because of her accelerated and honors classes and it was something they had not seen from her before.
"We were proud that she finally understood  that she has the potential to earn good grades," Destiny's mother said. "We were very proud and happy to know that she was no longer struggling."
High school changed Destiny. She focused on her studies and put work in every single day to get closer to her dream of going to college. There was one day that could have changed everything.
It was just another day and her mom was driving her to school. When they arrived, they saw an Immigration and Customs Enforcement ICE officer was there. They did not know why. The only thing they knew was that they needed to leave before he saw them.
Destiny began to panic as she and her mom quickly turned the car around and went back home. Destiny said that this encounter with ICE made her even more scared. Her fears remain within, but she did not allow that fear to take control of her future.
Destiny was accepted to numerous colleges and universities when she was a senior in high school, including University of California-Riverside, Whittier College and Cal Poly Pomona. At the time, she was a math major. She decided to enroll at Cal Poly Pomona. It was everything she had wanted. She had finally made her dream become a reality. It was the perfect beginning to her new future, until she went to orientation.
"I was going to the orientation…and they told me that they had made a mistake with me," Destiny said. She said if she was an Extended Opportunity Programs and Services EOPS student, then she would have to dorm on campus. Destiny did not need to live on campus because the school was not far from her house, and it would create unnecessary costs.
While Destiny was dealing with this, she began to apply for scholarships including one from TheDream.US. Their website states the organization "believes DREAMers should have the opportunity to realize the American dream of obtaining a college education and contributing to the prosperity of our nation."
Destiny applied for the national scholarship, and she won.
"The scholarship pays for $14,500 towards an associate's degree and $29,000 for a bachelor's degree. The award also included help for students to pay for their books, supplies and transportation," according to TheDream.US website.
There was just one problem. The organization had partnerships with certain colleges and universities throughout the country. Cal Poly Pomona was not on the list. This forced Destiny into a corner with her decisions.
"Now I had it [the scholarship] in my hands," Destiny said. "I had the idea of going to Cal Poly Pomona or accepting my scholarship."
Cal Poly Pomona may not have been on the list, but Mt. SAC was. Destiny met with Coordinator of the DREAM Program, Elmer Rodriguez, and he showed her some options. Destiny said that Rodriguez helped her realize what was more beneficial for her as a student.
Destiny also chose Mt. SAC because of the DREAM Program on campus and the community of students. She shared that it was hard for her to find a place where she can feel safe. She also aded that she had unique opportunities to highlight DREAMers. She was part of the 2017 "Premos de la Radio" presentation that advocated for a clean and safe DREAM Act.
Destiny is currently in her second year at Mt. SAC. She's an honors certified student and  has made the Dean's List twice. She's preparing to transfer for the Fall 2019 semester and she is continuing on her path to success that people told her she could not do.
Destiny goes to school and works on campus all day. She then goes home and spends hours on her homework while getting very little sleep. She's just a girl who was not born in the United States. She is undocumented, but that does not define who she is as a person. She has lived in this country since she was seven years old and has constantly lived in fear.
Her fear has intensified since President Trump rescinded DACA in September 2017. Trump's decision and uncertainty surrounding DACA has not deterred Destiny from advocating for fellow DREAMers.
"One thing that Donald Trump cannot take away from me is my desire to raise my voice," Destiny said. She is tired of living in fear and will continue to speak out to advocate for her fellow DREAMers.
People continuously told her she would not reach her goals because of her immigration status. They were wrong. Destiny is the oldest child of her family. She said that she feels the weight of being a first generation student but would not want it any other way.
"She makes me proud," Destiny's mother said. "She has demonstrated that no matter how hard things may get, she will continue to fight."
Destiny continues to work hard and prepare to transfer, and she continues to fight for her future and that of her peers. She wants people to know that DACA does not define them.
Her favorite quote is "the greatest pleasure in life is doing what people say you cannot do." Destiny wants the people who didn't believe in her, including her first grade teacher,  to see her now because their words made her become who she is today – a fighter and a DREAMer.
Leave a Comment
About the Writer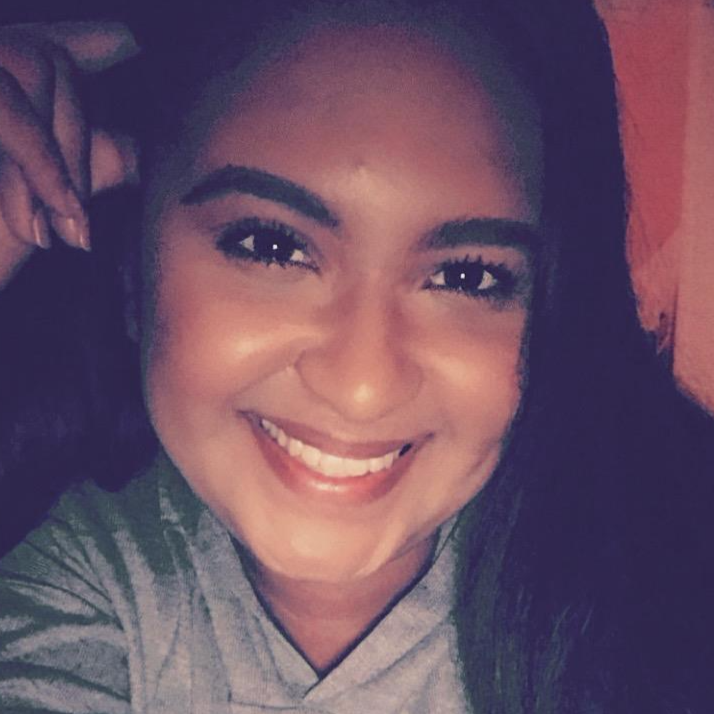 Miranda Virgen, Author
Miranda Virgen is the news editor of SAC.Media and hopes to transfer to USC. She likes to attend live concerts and entertainment events.