Welcome New Trustees, Goodbye to Moon and Case, Bond Talk
The Mt. SAC Board of Trustees met for a regularly scheduled meeting on Wednesday, June 27, in Founder's Hall. The board congratulated the newly appointed student trustee Gabriel Alfaro after he took the oath of office.
He was not the only new member of the board.
Gary Chow has been appointed to serve Area 2, David Hall's district following Area 2's vacant seat. In board communication, each board member would remark on Hall's memorial service, with Manuel Baca expressing how honored he was to give the eulogy to his dear friend.
Baca spent the most time talking about Hall and his sentiments were touching, especially when he said "my friend" before he realized and remembered to say "our friend" on behalf of the board.
Hall is recognized in a lifetime achievement award, and his legacy on the campus remains.
Who did not remain were trustees Robert F. Hidalgo and Rosanne M. Bader. Neither were present for the meeting, while Bader "attended" on call.
Bader's disembodied voice along with her late responses and yawns provided comic relief, with one member of the audience saying "I think she speaks for all of us" after she gave a prominent yawn.
What did not provide comedy was the bond discussion that followed speeches by the last student trustee Corey Case and the former Associated Students President Brian Moon.
The board congratulated the now graduated students and thanked them for their service, as this will be their last time attending a Board of Trustees meeting in their professional capacity.
There was a large two hour discussion on the first presentation regarding the potential new bond, and a second presentation that went over how the old and new bond's money will be spent.
To spare four hours of detail, Catherine Lew, John Fairbank, and David Casnocha presented findings regarding support for a new bond.
They gave their advice despite the skepticism and questions raised by the board. Lew would repeat that she is just presenting findings and not trying to persuade, despite not convincing Laura Santos.
Jay Chen was also worried that with a dollar formation method, the bond could fail, and suggested it be a 2020 initiative for more voters. Lew said they were not recommending that and the margin of error Chen was worried could go against the bond could also go in favor of the bond.
The second presentation outlined a phase plan. Overall Phasing had a Phase To Be Determined, Phase 1A (2019-2021), Phase 1B (2022-2025), Phase 2 (2026-2029), and Phase 3 (2030-2033).
To Be Determined had general installation space for Building 28AB, a Communications Tower, and Building 47 renovation among other things.
Phase 1A includes work on the Stadium, Transit Center, Building 26A HVAC, and a Parking Structure for Lot S and Lot R in it.
Phase 1B includes work on a PE complex center, Heritage Hall, the Bookstore, and a Maker Space among other things.
Phase 2 includes work on an Auditorium, Student Services building, and Campus Safety, among other things.
Phase 3 includes updated buildings for Fine Arts, College Services, and Adult Education, among others.
For more information, review the meeting's board docs.
The next Board of Trustees meeting is scheduled for Wednesday, July 11.
Leave a Comment
About the Writer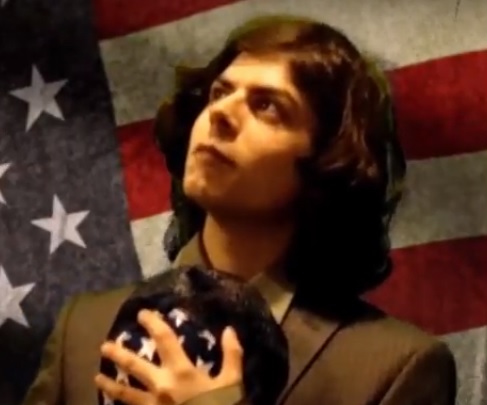 Joshua Sanchez
Joshua Sanchez is the former Editor in Chief and News Editor of SAC.Media. He was previously the managing editor of LAHS' student newspaper,
The Conqueror
. A portfolio of his reporting work can be found at
jdjoshsan.wordpress.com.