Mexico Elects Populist AMLO as New President
Third time's the charm.
At least for Andrés Manuel López Obrador, because his third presidential bid finally allowed him to become president-elect of Mexico on Sunday, July 1.
Although votes are still coming in, Obrador's main opponents have conceded, and his victory declared.
He ran on a radical anti-corruption ticket, and he led by over 20 points for most of the polling. Three of his main rivals all conceded in defeat to his margin two hours before polling officially closed.
Obrador's main focuses were corruption, crime, and drugs among anti-establishment rhetoric. A radical change from the centrist and conservative governance of prior, Obrador advocated for a few controversial policies.
He repeated his 2012 presidential run strategy of "Abrazos, no balazos" which translates to "Hugs, not bullets." This strategy insists jobs and better wages combat crime better than force.
The controversy is found in his proposal for amnesty for some drug war criminals, for which he wants to seek out Pope Francis, the UN Secretary-General, and non-governmental organizations, NGOs, for aid.
Obrador is also critical of NAFTA, and in 2017 urged the administration to present a lawsuit to the UN against the United States for its "violation of human rights and racial discrimination."
Though he did say those words, he has adopted a more diplomatic take now.
In a speech to his supporters, the President-elect said he would forge a new relationship with the US "rooted in mutual respect and in defense of our migrant countrymen who work and live honestly in that country."
Obrador added migration should be done by choice, and not because of economic circumstances, he then outlined plans to fix the economy "so that Mexicans can work and be happy where they were born, where their family is, where their customs and their cultures are."
Despite these policy positions, he ran on a party he created himself making an unofficial movement a proper party.
After he left the Party of the Democratic Revolution (PRD), he created the Movimiento Regeneración Nacional party in 2014.
The left-wing political party goes by the first two letters of each words as MORENA, and translates to the National Regeneration Movement.
To broaden support, three parties joined for a winning coalition on Dec. 13, 2017. Obrador's MORENA, that already aligned with fellow left-wing party PT, allowed PES, a right-wing party to join their coalition.
The coalition was formalized under the name "Juntos Haremos Historia" which means "together we will make history."
Running on a ticket that would closely resemble a "Make Mexico Great Again" focus more or less, Obrador made history with his landslide victory. He won over 53 percent of the vote with over 16 million votes total.
Ricardo Anaya, who was second in the race and ran with the Partido Acción Nacional, a party with centrist leanings. The party translates to National Action party, and it is one of the three main parties under the acronym PAN.
Anaya received 22.6 percent of the vote with over 6.8 million votes total. Despite conceding, Obrador would still have won decisively with an over 30 percent margin and 9 million votes.
Obrador will take office Dec. 1, and in this current political climate people are waiting to see how he will interact with Donald Trump.
Both have strong personalities and a nationalist "country first" focus, but time will tell how well their diplomatic relations go.
Leave a Comment
About the Writer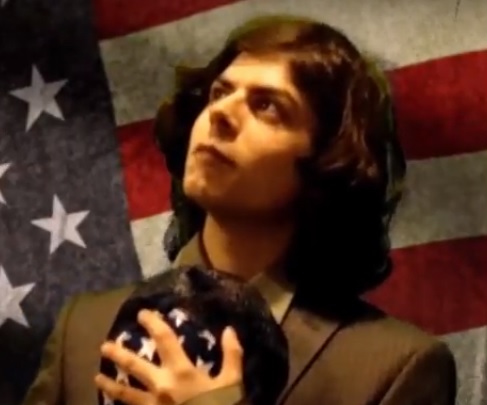 Joshua Sanchez
Joshua Sanchez is the former Editor in Chief and News Editor of SAC.Media. He was previously the managing editor of LAHS' student newspaper,
The Conqueror
. A portfolio of his reporting work can be found at
jdjoshsan.wordpress.com.