Nerd News Anime Expo Edition
Last weekend was Anime Expo (AX) 2018 and I had the honor and pleasure to go out to the Los Angeles Convention Center with my good friend and Pop Editor, Angelica Cruz. We went to as many panels and premieres as we could and talked to a lot of people who are in, or trying to get into, the industry of anime.
FLCL, Overlord III, Attack on Titan S3, and Summer Anime
My absolute favorite panel at AX this year has to be the FLCL panel. FLCL, pronounced as Fooly Cooly, is an anime that originally came out in 2003 in the U.S, 2000 in Japan. The anime spanned 6 episodes and it told the coming of age story of Naota, a 12-year-old boy to whom nothing amazing ever happens. It instantly became a cult classic. This year, FLCL finally had their sequels after 17 years in FLCL: Progressive and Alternative, and their panel on Saturday was amazing. I got to listen to the amazing voice cast from both Progressive and Alternative who shared their experiences while working on FLCL. Be sure to check out FLCL: Alternative when it releases September 8 on Adult Swim. In the meantime, you can catch up on all 12 episodes through the Toonami website.
Overlord III and Attack on Titan s. 3 had their worldwide premieres at AX this year and I was lucky enough to be able to attend the Overlord III premiere. Obviously, I won't be spoiling anything, but I'm excited for what is to come in both animes, as I'm a big fan of both of them and I expect great things to come from them this season. Of course, there's also one of my favorite animes out right now, My Hero Academia, that's still airing season 3 currently, along with Captain Tsubasa (soccer) and Steins;Gate: 0. Of the new anime out this summer, the one I have my eye on the most has got to be Back Street Girls, where a group of 3 yakuza failed their boss yet again, and instead of getting killed, opted for getting a sex change and become idols at their boss' behest.
Finally, if it were me, I'd check the soccer ball for listening devices and never allow it in the White House.

— Lindsey Graham (@LindseyGrahamSC) July 16, 2018
Cosplays
One of my favorite things of going to conventions like AX is all the cosplayers. There are hundreds if not thousands of people that dress up every year, and some even have a costume for every day at the con. And almost all of them drop whatever they're doing if you politely go up to them and ask to take a picture with or of them. Here's a few tips to keep in mind however: always be polite and ask for consent, cosplayers can say no when you ask if you can take a picture of them; be mindful of where you stop them to take their picture, if you think it's hot for you, imagine what they're going through under all that makeup, prosthetics and armor; and don't be shy, if you see a cosplay you like, don't be afraid to tell them how much you love how they look, they will definitely appreciate it.
Personally, I've always wanted to make my own cosplay, but the most I've done is bought a costume online and wore that, as my sewing skills are non-existent. That being said, I was able to get a few tips from some of the cosplayers I met this year for those of you future beginner cosplayers out there. So first and foremost, if you're thinking about cosplaying, just give it a shot! Even if you just buy a costume online, people will still likely come up to you to compliment you and maybe ask to take a picture with you. If you have friends to cosplay with, don't be afraid to rope them in, as everyone dressing up will make the experience even more memorable. Be silly with it, don't think you can only cosplay in your gender or race, cosplay what you want to cosplay. Practice using the restroom, this one sounds silly, but nothing is worse than a full bladder and realizing you have to strip naked at a critical moment. Above all else though, have fun with it and make sure you stay sufficiently hydrated.
.@SAConScene Final Fantasy 7 cosplay at #AX2018 pic.twitter.com/WahG1L06uE

— Guillermo Soza (@gjsoza) July 5, 2018
Tips For Conventions
Going to conventions is always fun when you're going with a group of good friends. Unfortunately, it will likely be impossible to visit all the panels you wanted to go to, for a variety of reasons. The biggest reason will more than likely be because the panel or cosplay meet up you're trying to go to is scheduled at the same time as something else you wanted to attend. Of course, there are other things that might come up, such as showing up early, but still not early enough, and the panel being full. Or maybe simply your friends wanted to go to something else at the same time. Whatever the reasons, here's a few tips to make your time at a convention more enjoyable.
Plan ahead, it's okay to split your group up into smaller groups and reconvene at a later time. Download Discord and Messenger. Many people use Discord to set up meetups and after parties as it's easy to invite someone to a group without exchanging personal information. Messenger, on the other hand, has tools that allows you to easily find your friends so long as they have Facebook, as it's easy to get lost at conventions, and you can use the Messenger app to drop pins at your location. Bring battery packs and water bottles (if the convention allows for bottles) as you'll want to keep your electronics charged, and probably don't want to pay 5 dollars each time you want water. Finally, most conventions nowadays have apps you can download that include a map of the venue, as well as scheduling and other useful tools to make your trip a little easier.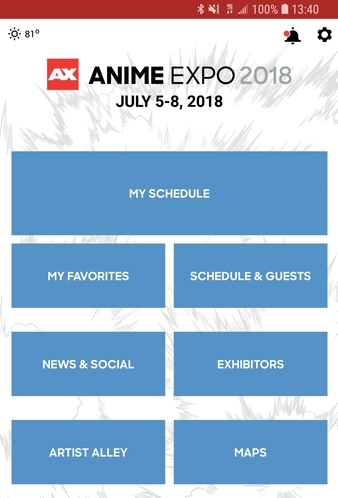 AX, Comic-Con San Diego and Other Cons
AX was a lot of fun this year, and Angelica and I are hard at work to bring you more nerdy content, so be on the lookout for our in-depth stories on anime, games and maybe even a little Gundam. We'll be sure to attend more cons and bring you the latest in the world of nerds, so follow us on Twitter on @gjsoza and @angdidthat for upcoming news and more! Unfortunately I won't be able to attend Comic-Con San Diego this year, though there are many, many panels that caught my eye. If you're going, let me know about your experience over on Twitter while you're there! Especially if you attend the Dr. Who (Jodie Whittaker as the first female doctor!) and StreetPass San Diego panels on Thursday, FLCL (seriously, I can't stress enough what a huge fan I am) and It Was 50 Years Ago Today (Planet of the Apes/2001: A Space Odyssey/ Rosemary's Baby anniversary) panels on Friday, and the My Hero Academia and Deadpool 2 panels on Saturday.
For now, the next convention I'll be trying to report at, along with Angelica, will be BlizzCon later this year. Nothing is concrete yet though, so stay tuned!
Leave a Comment
About the Writer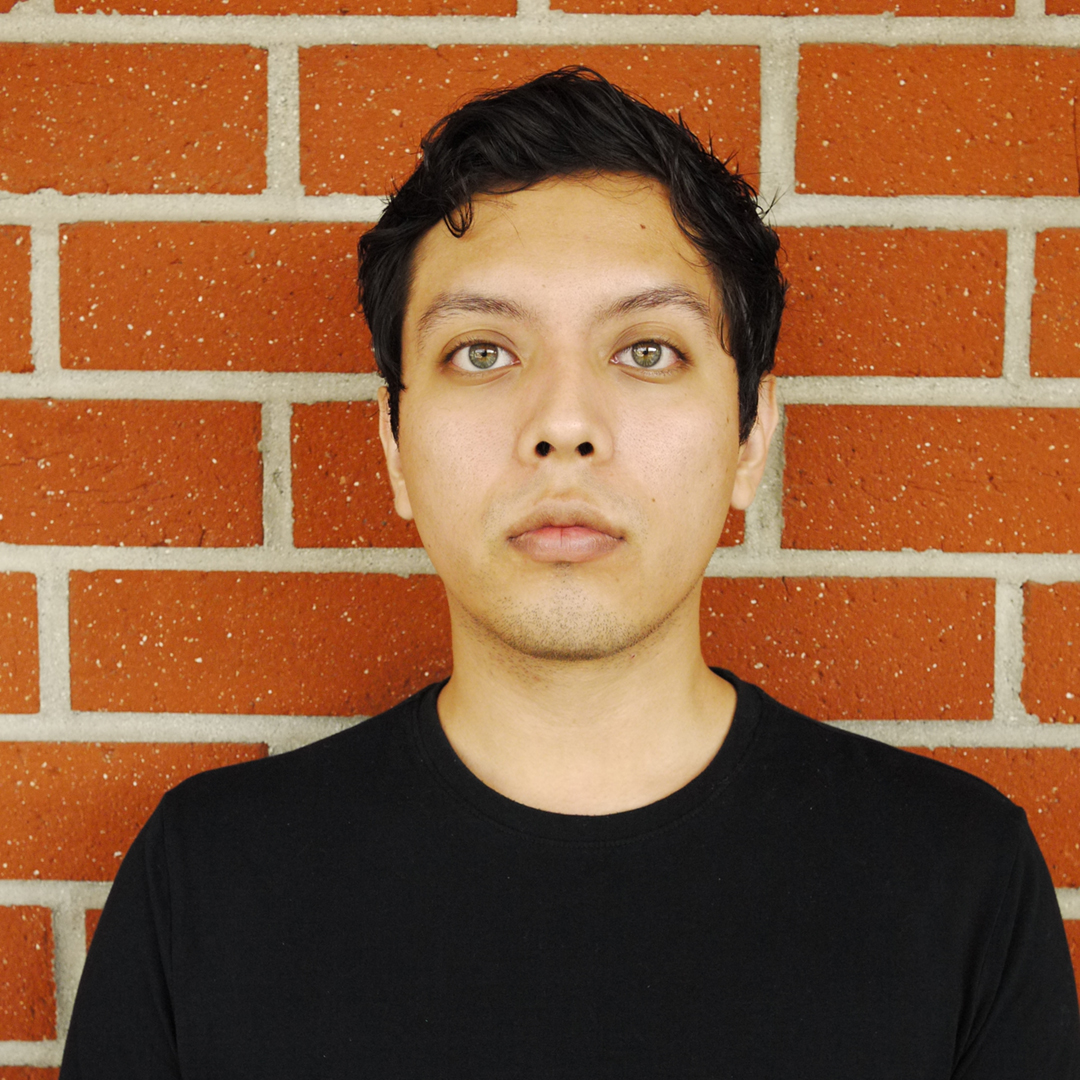 Guillermo Soza, Author
Guilleromo Soza is a journalism student at Mt. SAC.