Trump Claims He Will Repair Russian Relations, American Public Divided
Two for two.
President Donald Trump yet again held a summit with a foreign leader, and yet again there was massive backlash at his diplomatic efforts.
Following a NATO summit, and an interview where he called the European Union a "foe" in regards to trade, Trump arranged to meet with Russian President, Vladimir Putin on Monday, July 16 in Helsinki, Finland.
The "foe" comment is further clarified in an interview with CBS news, but several news outlets have taken the comment to be an attack on allied nations while the president reaches out to nations that are not on as good of terms.
"Well, I think we have a lot of foes. I think the European Union is a foe, what they do to us in trade. Now, you wouldn't think of the European Union, but they're a foe. Russia is foe in certain respects. China is a foe economically, certainly they are a foe. But that doesn't mean they are bad. It doesn't mean anything. It means that they are competitive," Trump said.
Some compared comments Trump made in the summit to this comment, and others said the EU should not be a foe.
A special message from the 99th precinct. #Brooklyn99 pic.twitter.com/NDdhSDY6fY

— Brooklyn Nine-Nine (@nbcbrooklyn99) July 20, 2018
Sir, the EU is not a foe. They are our allies. To put them in the same category as Russia and other true adversaries demonstrates that you are an asset of Putin. The only question is whether unwitting – – or knowing. https://t.co/w1VLI89NXr

— Norm Eisen (@NormEisen) July 15, 2018
Like his past meeting with North Korean leader Kim Jong Un, the summit held drew massive media attention and criticism.
That summit followed Trump's G7 comments and an unprecedented dialogue between the Koreas, but this summit follows allegations of Russian meddling and influence in the 2016 presidential election.
It also follows the indictment of 12 Russian officials for conspiring and hacking the Democratic National Committee and other servers used by Democrats.
This recent news was addressed at the summit, but not in the way the general public wanted it to be handled.
Trump blamed the Democrats for having "bad defenses" and asserted the GOP and Republican National Committee had better cybersecurity in place.
Regarding potentially extraditing these officials, Trump said he had not thought about doing so.
"I hadn't thought of that. But I certainly, I'll be asking about it. But again, this was during the Obama administration. They were doing whatever it was during the Obama administration," Trump told CBS News ahead of the summit.
John Bolton, national security adviser to the president, cited the lack of an extradition treaty as grounds for why that likely will not happen. Bolton also mentioned the Russian interference, saying he finds it "hard to believe" that Putin was not aware.
"It's pretty silly for the president to demand something that he can't get legally," Bolton said. "Their constitution forbids them to extradite Russian citizens."
Two important issues brought up at the summit involved Crimea and ISIS. Although the reporters focused on election meddling for their questions, two things were past on.
Regarding ISIS, Trump said the campaign against them would not allow Iran to benefit, but that
"we have just about eradicated ISIS in the area."
Putin fielded a question on the president's position on Crimea, and provided his own within the answer.
"He [Trump] stands firmly by it, He continues to maintain it was illegal to annex it [Crimea]. Our view point is different, we held a referendum in strict compliance with UN charter, and international regulations," Putin said through a translator.
A two part question, the second question asked if the Russian government tracked information off of him from any prior visits, or hand information on him and his family, in other words.
Putin had a short laugh after the second question was translated for him, and then answered.
He claimed to not know Trump was in Moscow as a businessman before, because several Americans visit for business. He cited a large Saint Petersburg conference and said with the amount of people it is pretty much impossible to remember the last names of all who attended.
He dismissed the concern, and asked that the issue be disregarded.
Other highlights of the summit included Trump complimenting Putin in person for hosting the World Cup, after having tweeted the praise beforehand, and being presented with a ball from the cup at the summit.
Congratulations to France, who played extraordinary soccer, on winning the 2018 World Cup. Additionally, congratulations to President Putin and Russia for putting on a truly great World Cup Tournament — one of the best ever!

— Donald J. Trump (@realDonaldTrump) July 15, 2018
Regarding the decline in relations between Russia and America, a reporter asked if Trump held Russia accountable. He blamed both parties, but largely shifted the blame to the past administration.
"I hold both countries responsible.I think that the US has been foolish. I think we've all been foolish, we should have had this dialogue a long time ago. A long time frankly before I got to office."
In the same vein, Putin said yes to a reporter's question asking if he preferred Trump to win, and directed officials to help.
"Yes I did. Yes I did, because he talked about bringing US-Russia relations back to normal," Putin said through a translator.
Regarding election meddling, Putin denies it and Trump said he is confident in American intelligence and Putin's remarks – which are two conflicting statements.
"The Russian state has never interfered, and is not going to interfere into internal American affairs, including the election process," Putin said through a translator.
"All I can do is ask the question – my people came to me, Dan Coats came to me and some others, they said they think it's Russia," Trump said.
STATEMENT FROM DAN COATS: "The role of the Intelligence Community is to provide the best information and fact-based assessments possible for the President and policymakers. We have been clear in our assessments of Russian meddling in the 2016 election…" pic.twitter.com/X1DbEBVEMU

— Kaitlan Collins (@kaitlancollins) July 16, 2018
"I have President Putin, he just said it's not Russia. I will say this, I don't see any reason why it would, be but I really want to see the server but, I have confidence in both parties," Trump added.
In a bid to improve diplomatic relations, Trump said these words in his speech at the summit.
"Diplomacy and engagement is preferable to conflict and hostility," Trump said. "To often in both, recent past, and long ago we have seen the consequences when diplomacy is left on the table. We've also seen the benefits of cooperation."
By cooperation, he cited World War 2, where the two powers fought together against Germany.
"Nothing would be easier politically than to refuse to meet, to refuse to engage, but that would not accomplish anything," Trump said. "I would rather take a political risk in pursuit of peace, than to risk peace in pursuit of politics"
In taking this "political risk" reactions are primarily negative.
House Speaker, Paul Ryan, said "the United States must be focused on holding Russia accountable and putting an end to its vile attacks on democracy" in a statement.
Former CIA Director, John Brennan, called the Trump's performances at the summit treasonous.
Donald Trump's press conference performance in Helsinki rises to & exceeds the threshold of "high crimes & misdemeanors." It was nothing short of treasonous. Not only were Trump's comments imbecilic, he is wholly in the pocket of Putin. Republican Patriots: Where are you???

— John O. Brennan (@JohnBrennan) July 16, 2018
House Minority Leader, Nancy Pelosi, calls the summit embarrassing.
Just several days ago, 12 Russians were indicted for attacking our democracy.

Today, America's so-called leader embarrassingly failed to stand up to the person who spearheaded the attack.

Seriously, what does Putin have on Trump that's he's so afraid?

— Nancy Pelosi (@TeamPelosi) July 16, 2018
South Carolina Senator, Lindsey Graham, is concerned the soccer ball is a bug.
Finally, if it were me, I'd check the soccer ball for listening devices and never allow it in the White House.

— Lindsey Graham (@LindseyGrahamSC) July 16, 2018
Trump focused on the positives in his address.
"Our relationship has never been worse than it is now. However, that changed, as of about four hours ago, I really believe that.
"Today's meeting is only the beginning of a longer process, but we have taken the first steps toward a brighter future, and one with a strong dialogue and a lot of thought.
"I'm sure we will be meeting again in the future, often, and hopefully we will solve every one of the problems we discussed today," he said about the relations between the countries.
Trump called the day constructive, despite many considering it destructive:
"This was a very constructive day, this was a very constructive few hours that we spent together."
The full extent of what the two discussed in their private meeting, with only translators present, is unknown. Based on the speeches and questions alone, the American public is not impressed.
Leave a Comment
About the Writer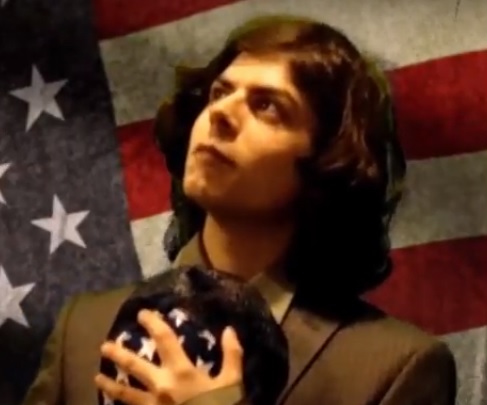 Joshua Sanchez
Joshua Sanchez is the former Editor in Chief and News Editor of SAC.Media. He was previously the managing editor of LAHS' student newspaper,
The Conqueror
. A portfolio of his reporting work can be found at
jdjoshsan.wordpress.com.