Update: Aug. 1, 10:30 a.m.:
The Carr fire has now become the sixth most destructive fire in the history of the state. It has destroyed 1,465 structures and now covers 115,538 acres.
In one day, 333 more structures have been destroyed and 11,766 more acres have been burned.
~***~
Even though the initiative to divide California into three states failed to stay on the ballot, seven fires across the state are currently carving up the state along their own lines.
All of the attention is going to the Carr fire, a 103,772 acre blaze four miles south of the French Gulch around Redding, California.
It has become the seventh most destructive fire in state history. The Carr fire has damaged 1,132 structure and killed six people as it borders the Shasta and Trinity counties.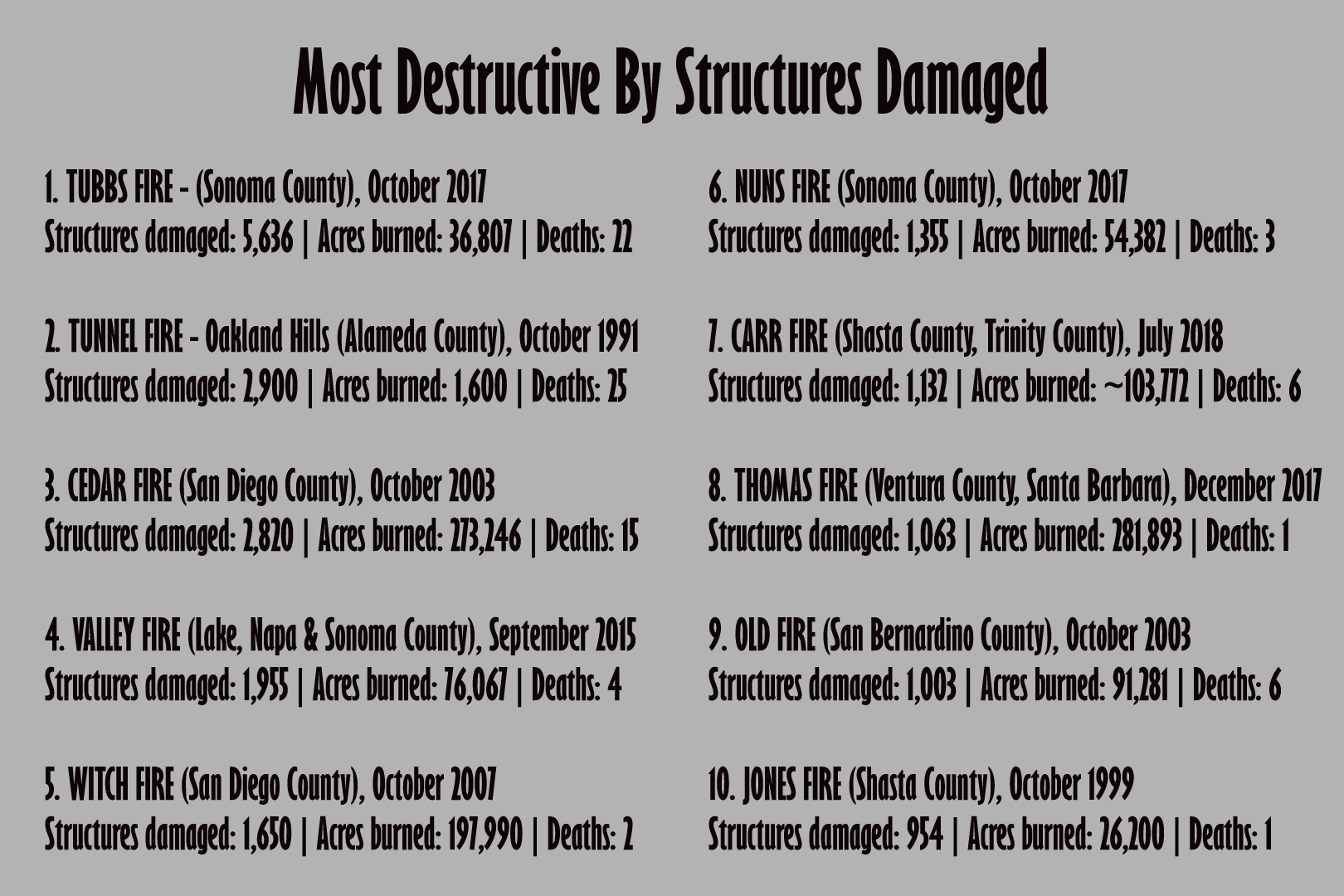 "They're afraid the little town of Lewiston is going to burn," Ron Purl, a resident of Lewiston and a Trinity County evacuee, said.
"As far as the updates on anything online, everything is from Shasta County, not Trinity County," he said. "I'm really scared of my house getting burned."
Trinity County evacuees check a map outside a local grocery store for daily updates on the fire. The map serves as a makeshift town square and information hub.
As of Tuesday, July 31, the Carr fire had burned nearly 113,000 acres and was 30 percent contained.
The fire first ignited on Monday, July 23, following a mechanical failure in a vehicle.
Since then six people have died, two of them were firefighters
The Carr fire blaze damaged 180 houses and destroyed 965. Over 2,500 structures still remain threatened.
Weather remains a challenge to the firefighters tackling the blaze.
AccuWeather Meteorologist Evan Duffey said that high temperatures will not reach 110 degrees Fahrenheit as they had last week, but will still remain over 100 F through Friday, Aug. 3 in Redding.
The Carr fire is but one of 95 active fires nationwide. These fires have claimed 1,279,641 acres in 14 states.
California has seven active fires, and five states have more.
Oregon has 16, Alaska 15, Colorado 12, Arizona 10, and Idaho has eight.
Other states have less than California.
Utah has six, Nevada has five, Washington and Wyoming have four, Montana and New Mexico have three, and Florida and Texas both have one.
Another fire, south of the Carr blaze, the River and Ranch Fires were combined into the Mendocino Complex.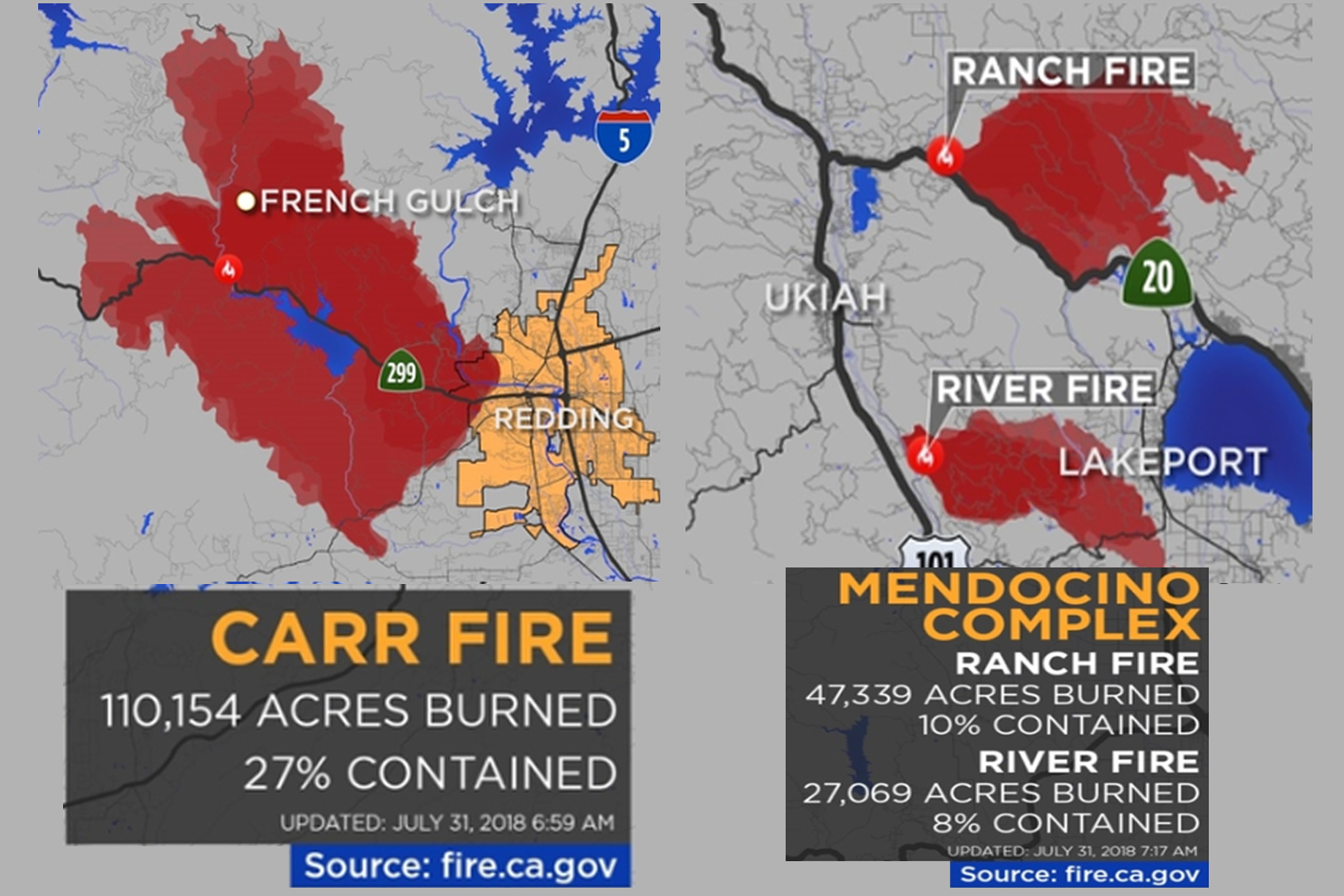 These blazes began on Friday, July 27. They have destroyed seven houses and threaten 12,000 residents.
About 2,000 firefighters have worked to contain the fire by 12 percent. The fire is still active in 68,487 acres of land.
Air Quality is an issue around Redding. People are urged to wear a mask if they go outdoors.
Eugene to host 2020 U.S. Olympic Team Trials – Track & Field

📰https://t.co/OASQbUC2pM pic.twitter.com/k0BDloc24d

— USATF (@usatf) August 2, 2018
On Saturday, July 28, Gov. Jerry Brown issued a state of emergency, and President Donald Trump signed a presidential emergency declaration that will allow direct federal assistance to further support the communities impacted by the Carr fire.
The state of emergency covered Lake, Mendocino, and Napa counties because of the River, Ranch, and Steele fires.
The Ferguson Fire burned 58,000 acres around Yosemite National Park claimed the lives of two firefighters.
The Yosemite Valley was closed on Wednesday, July 25, and is set to reopen on Friday, Aug.3.
Poor air quality and visibility were attributed to the fire, with heavy smoke.
Arson was the cause of the Cranston Fire, burning east of Los Angeles in the San Jacinto Mountains.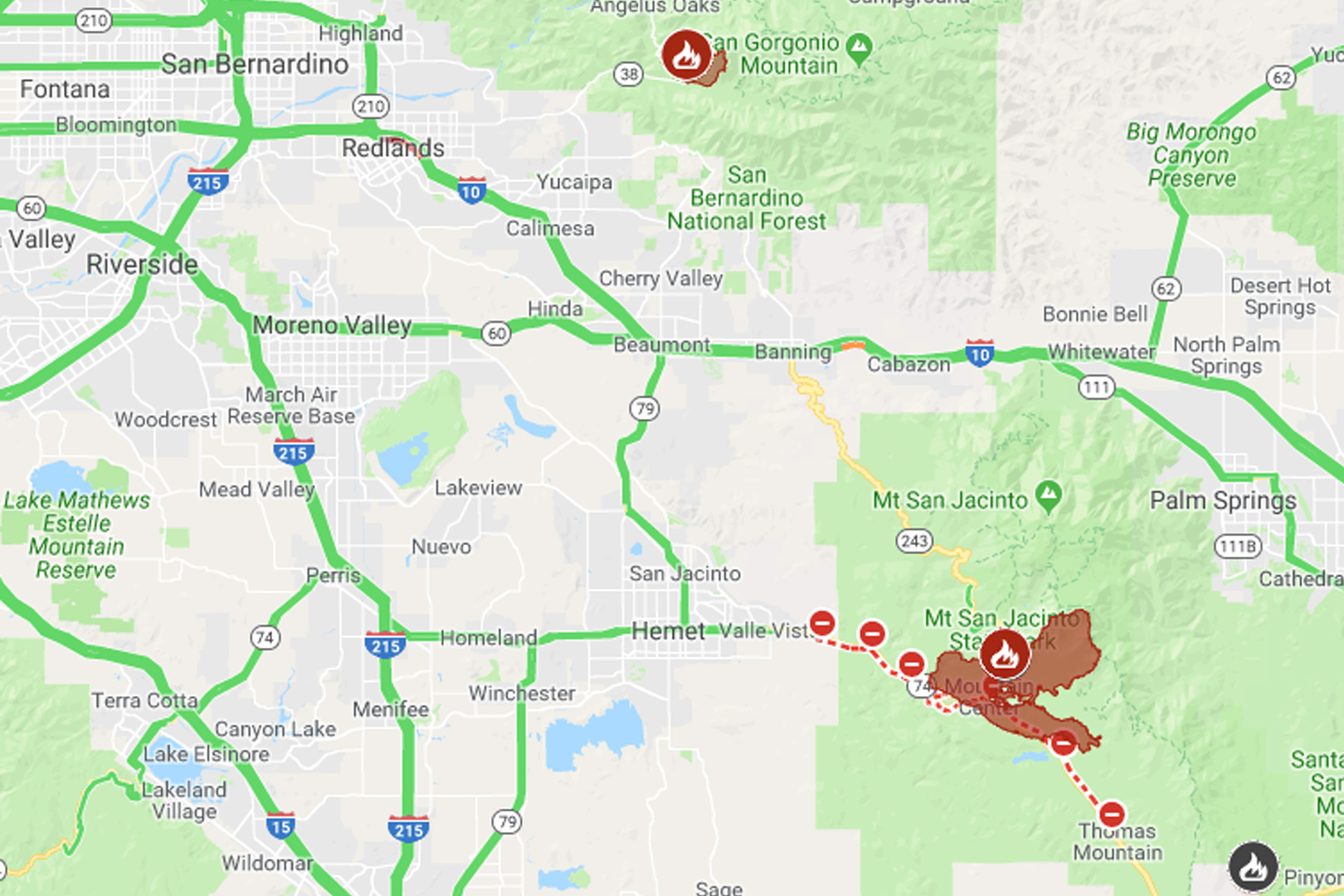 The Cranston Fire burned over 13,000 acres, but has been 89 percent contained since.it was started on July 25.
Cal Fire official arrested Temecula resident Brandon McGlover, 32, for allegedly setting off multiple fires southwest of Riverside County.
"Good work was done on the northeast portion of the fire where the biggest threat to the community persists," officials said Monday, July 30.
Firefighters from 16 states offered support and resources to help tackle the blazes, and Cal Fire thanked them.
Thank you for the 16 states that have & are sending fire resources to California to help battle the #CarrFire, #MendocinoComplex, #FergusonFire, #WhalebackFire and #CranstonFire. These resources will be helpful in increasing containment on these large wildfires. pic.twitter.com/aySHXaClH2

— CAL FIRE (@CAL_FIRE) July 30, 2018
Fire spread and containment information is updated regularly, read more about the Carr fire, the complex fire, or other California wildfires. For even more information, visit the National Interagency Fire Center.
To donate to a Carr fire relief fund, that has raised over $144,000 of a $200,000 goal, visit the campaign page.