Trump's California Fire Comments Highlight Other Issues
President Donald Trump tweeted twice regarding the California wildfires.
The first alleges the wildfires are made worse by the environmental laws that "divert" the water into the Pacific Ocean. He also added that tree clearing must be done to stop fire spread.
Our latest maps show both the new spot fire (10% containment) and the previous #HolyFire burn area. It is currently 93% contained in its entirety. The new 100% expected containment date is September 2nd, which may change. pic.twitter.com/jjrlR2TAnl

— Cleveland NF (@ClevelandNF) August 28, 2018
The second says Jerry Brown must stop the "diverted" water to allow "free flow." He follows that up by saying that a California with plenty of water is nice.
Governor Jerry Brown must allow the Free Flow of the vast amounts of water coming from the North and foolishly being diverted into the Pacific Ocean. Can be used for fires, farming and everything else. Think of California with plenty of Water – Nice! Fast Federal govt. approvals.

— Donald J. Trump (@realDonaldTrump) August 6, 2018
Those are his tweets, and the tweets are both right and wrong.
Trump is correct when he says the river water is being "diverted" into the Pacific Ocean, but the term he is using is incorrect because "free flow" would have all of the water flow from the river into the ocean.
What he is suggesting would be to divert more water away from its natural flow into the ocean, but not to stop the river water from being "diverted" as the tweet's wording makes it seem.
Although he is wrong about the Northern California river water flow pattern, that is a technical mistake and Trump can easily say he misspoke.
His allegation that this water is related to the fire, and is a contributing factor to why the blazes have not been contained is wrong.
Peter Gleick, who studies global water and climate issues, rebutted the president's tweets.
Ok. I know something about this.
This is gobbledygook bullshit.
California's forests and rangelands aren't dry & burning because of CA's water policies. There's no shortage of water to fight fires. And the little #water still flowing in rivers to the sea isn't wasted. https://t.co/2f1mljxDNW

— Peter Gleick (@PeterGleick) August 5, 2018
Fire Officials, much like Gleick, say they have enough water to fight the blaze, and other sources say that water to fight fires comes from man-made reservoirs and lakes.
"We have plenty of water to fight these wildfires, but let's be clear: It's our changing climate that is leading to more severe and destructive fires," Daniel Berlant, an assistant deputy director of Cal Fire, said.
The argument William Stewart, a forestry specialist at Berkeley, said he believed Trump is addressing is a separate issue still being fought by the state's farming communities and environmentalists.
Trump's error has highlighted a whole different issue, if Stewart is correct..
California water regulators must determine where the water that flows down the Sacramento-San Joaquin River Delta goes.
They also determine how much should flow down the river to ensure fish have enough fresh water to spawn and hatch, and how much should go to California's farms.
Still, this has no bearing on the availability of water for firefighting.
Michael Wehner, a scientist a Lawrence Berkeley National Laboratory, said it was not possible to quantify how much climate change is having an impact on forest fires. Other events, like heat waves, have a direct measurable correlation.
It is also not easy to weigh how much of the problem can be a result of forest-management practices, he said.
"To dismiss the role of climate change on these fires is simply incorrect," Wehner added.
Regarding forest-management practices, Trump had also said that tree clearing is a must.
Scientists and forest experts both said the president was referring to a valid and continuing debate regarding tree clearing.
Timber industries argue for "thinning" forests, removing specific trees to improve the health of others and lower the amount of dead trees. Dead dry trees burn hotter and longer, making them perfect fuel for a wildfire.
Fire clearing is often a first method used by firefighters, but it is often not done as efficient or as quick as needed.
Democrats and environmentalists argue against "thinning" saying the practice will open the door to expanded commercial logging and threaten wildlife.
Of Trump's two tweets, Trump made one correct claim (fire clearing is a valid commendable solution), one partially correct claim (the river does go to the ocean, but not through diverting), and one incorrect claim (the river's water has no bearing on the fire effort).
The White House's disaster declaration made federal funds available for recovery efforts.
"Assistance can include grants for temporary housing and home repairs, low-cost loans to cover uninsured property losses and other programs to help individuals and business owners recover from the effects of the disaster," a White House statement said.
Leave a Comment
About the Writer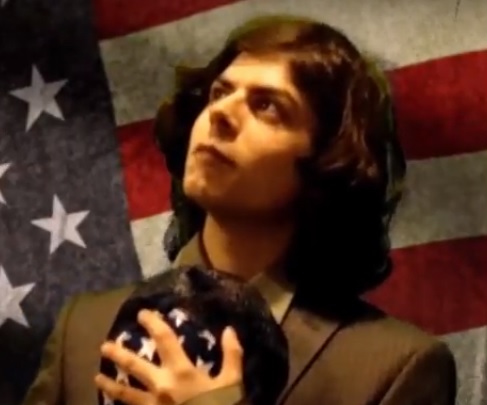 Joshua Sanchez
Joshua Sanchez is the former Editor in Chief and News Editor of SAC.Media. He was previously the managing editor of LAHS' student newspaper,
The Conqueror
. A portfolio of his reporting work can be found at
jdjoshsan.wordpress.com.