Mt. SAC Board of Trustees Consider Broadcasting Their Meetings Online
Smile.
Future Board of Trustees meetings might be videotaped and hosted online.
At least that's what the board discussed on Wednesday, Aug. 8, after exchanges between President William Scroggins and certain board members.
Board member Laura Santos said that implementing recordings of board meetings was important and compared the meetings held in Founder's Hall to local city council meetings.
Judy Chen Haggerty, another board member, said it was a waste of time and dismissed it based on cost, suggesting that money go to something else, like a scholarship.
Clerk Jay Chen held a middling position, saying that he doubts people would be tuning in, but said that he would prefer to be more open if it does not cost much.
Currently, Executive Assistant Carol Nelson uses an audio recording to confirm the minutes she prepares. This audio recording is then deleted after 30 days or after the next meeting where the minutes are approved, whichever is later.
Since 2011, no external requests have been made for the audio recordings.
A further issue is captioning.
In order to comply with policies, the audio must be captioned. If live, it will cost $2 every minute for a total of $120 an hour.
Today it would have costed $240 to have the National Captioning Institute caption the meeting.
Each caption writer takes a 45 minute shift to avoid fatigue in the live captioning process, which is cheaper than the non-live captioning process.
Still Chen Haggerty asked if it was necessary, while Chen pointed out the medium's faults.
Chen explained that just a raw audio recording (as is done right now) would be hard to follow and is not as accessible as video.
(He would later advocate for the video format instead of live so that the board would have some say about what goes out.)
Nelson then delivered the results of a survey that sampled 28 community colleges.
In that survey, 20 of the colleges record the meetings as audio only, five record video, two livestream all meetings, and the last one records six meetings and has an attorney present at all meetings.
Manuel Baca, president of the board, said the board must weigh costs and benefits, noting that procedure is very important. He also likened the recording to "performing" during the meeting.
Board member Roseanne Bader echoed his point and gave an example of her friend on a city council.
Bader's friend had to go through training on parliamentary procedures and the Brown Act, and said that it was a learning process.
Baca suggested they sit on the issue, similar to how the board approved a motion to table an issue regarding construction contractors in the same meeting.
While the three action items and consent calendar all passed with no issues, the two items pulled from the consent calendar made for some contention.
Approving a payment for Chen Haggerty's July 11 absence (Action Item 13.02), changing the student trustee start date to June 1 instead of July 1 (Action Item 13.03), and authorizing the certain groups to transfer from CalPERS to SISC (releasing them from an act; Action Item 13.01) all passed without much discussion.
But asking for more information about construction companies developed into an hour long affair.
Consent Items 9.15 and 9.16 were pulled from the calendar.
They relate to architectural services and construction management services for future bond construction, and list seven contractors, five in the first item and two in the second.
Santos asked for more information, and was backed up by Chen fellow board member Robert Hidalgo.
Scroggins initially said he would be fine providing the information, but a lengthy discussion erupted about how that information should not change the decision to approve or reject.
The decision to approve or reject the item must only be taken regarding if the board policies were followed or not.
Scroggins would repeat that the interview process was a rigorous process and that the five candidates that made it so far (three old and two new for the first item) were picked through thorough means.
Other board members speculated whether these means were or were not favoring the construction companies that the college has worked with for several years.
Scroggins assured them there was no favoritism, and after much deliberation and discussion about what this information would mean to the board and what board policies might come from the situation of old companies being rehired, a motion to table the item was passed 6-1.
Gary Chow, the new board member for Area 2, asked what difference this information would make originally and voted against the motion to table the item in favor of more information.
The votes were the same for 9.16 and the second half of construction contracts.
The item will reappear on the next meeting's agenda on Wednesday, Sept. 12.
Leave a Comment
About the Writer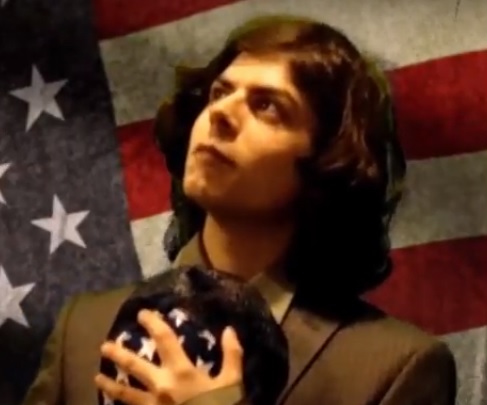 Joshua Sanchez
Joshua Sanchez is the former Editor in Chief and News Editor of SAC.Media. He was previously the managing editor of LAHS' student newspaper,
The Conqueror
. A portfolio of his reporting work can be found at
jdjoshsan.wordpress.com.