Man Sentenced For West Covina Stabbing
A man who stabbed his former girlfriend and her daughter in front of their young son in West Covina was sentenced on Monday, Aug. 13 to 20 years and six months in prison.
Eduardo Marin of East Los Angeles, 48, pleaded no contest on Monday, June 18 to one count each of attempted murder, assault with a deadly weapon, first-degree burglary, person present, and cruelty to a child by endangering health.
Marin also admitted to special allegations of using a deadly and dangerous weapon, a knife, during the crime in a domestic violence attack.
This latest development was a change from two years ago when the stabbing occurred.
Marin pleaded not guilty on Tuesday, Oct. 18, 2016 to charges that he broke into his former girlfriend's West Covina home and then stabbed her and her daughter at the time.
He entered the plea at 46, during his arraignment at Pomona Superior Court.
Sarah Ardalani, Los Angeles County District Attorney's Office spokeswoman, said prosecutors charged Marin with a count each of attempted murder, injuring a child's parent, first-degree burglary, and cruelty to a child by endangering health.
They also made the special allegation at this time, but was only facing a maximum possible sentence of 15 years to life in prison.
Marin, 46 at the time, stabbed a former girlfriend of his who was in her 40s, and the woman's child who was in her 20s on Thursday, Oct. 13, 2016.
The woman was hospitalized in critical condition, but was expected to survive after surgery, her daughter suffered minor injuries at the home in the 3100 block of South Adrienne Drive.
Cpt. Tim Rodgers said they were both stabbed multiple times around 9 p.m. after an argument.
"At some point in the argument, he got upset and enraged and started stabbing the victim," Rodgers said.
The woman's daughter got in between them and was attacked by Marin.
Someone called 911 at 9:06 p.m. and Marin fled the scene on a motorcycle.
He later turned himself i to deputies at the Sheriff's East Los Angeles Station, West Covina police Lt. David Lee said.
The knife used was recovered at the scene, and Marin was booked at the West Covina jail at 4:40 a.m. on Friday, Oct. 14, 2016.
His bail was set at $1 million.
While Marin was booked, drops of blood were still visible on the front step of the house.
Case KA113767 was investigated by the West Covina Police Department, and the district attorney's office press release statement can be found here.
Leave a Comment
About the Writer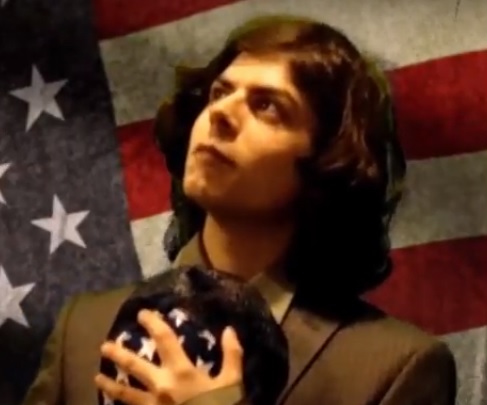 Joshua Sanchez
Joshua Sanchez is the former Editor in Chief and News Editor of SAC.Media. He was previously the managing editor of LAHS' student newspaper,
The Conqueror
. A portfolio of his reporting work can be found at
jdjoshsan.wordpress.com.