Behind the Recordings, Firings and Security Clearances
Unhinged does not just describe Omarosa Manigault-Newman's new book.
It also describes the backlash to her situation, the conversation around Peter Strzok's firing, and the reaction to John Brennan's security clearance being removed.
*****
Trump called Omarosa a dog and a crazed crying lowlife on Tuesday, Aug. 14. He acknowledged that tweeting these things was not a "presidential" move as well.
Okay, sooooo…I guess it's your turn? Because there's this… pic.twitter.com/pkTp4ckrBN

— Mike (@dragondiaper) November 17, 2017
When you give a crazed, crying lowlife a break, and give her a job at the White House, I guess it just didn't work out. Good work by General Kelly for quickly firing that dog!

— Donald J. Trump (@realDonaldTrump) August 14, 2018
While this normally would be chalked up to Trump's tactic of trashing people that do not remain loyal, Omarosa is relevant for her recordings.
She has recorded several instances in her White House stint, and it has led to questions on the legality of her recording others in the Capitol.
Mark Zaid, a Washington attorney who specializes in national security cases, has represented federal workers that were caught with their phones or other devices in secure rooms.
If prohibited from the room, sneaking in the device is an administrative violation and not a crime. If snuck in twice the individuals involved can lose their security clearance.
"Now if you're recording, that is ratcheting up the level significantly because now it's intentional, so it's a major security violation for sure," Zaid said. "But I've not seen anyone identify a (criminal) law that can reasonably and practically be applied to this type of situation."
The concern regarding security is not merely a partisan issue, either.
Juliette Kayyem, a Democrat and former top Homeland Security official under President Obama, was shocked at Omarosa's admission.
Kayyem wrote that "external devices" are strictly prohibited from the Situation Room, which is one area Omarosa had recorded in.
This precaution is in order to keep foreign enemies or spy services from getting sensitive information.
"The fact that the recording exists is shocking; that it allegedly happened in the most secure room in the White House – known as a SCIF (Sensitive Compartmented Information Facility) – would represent a violation of strict internal procedures prohibiting unsecure devices there," Kayyem stated, "The goal is to keep America safe."
*****
Peter Strzok is in the news for his recent firing.
FBI Deputy Director David Bowdich ordered Strzok's firing on Friday, Aug. 10, according to Aitan Goelman, Strzok's attorney.
Goelman says Strzok should face a demotion and 60-day suspension.
"The decision to fire Special Agent Strzok is not only a departure from typical Bureau practice, but also contradicts (FBI) Director (Christopher) Wray's testimony to Congress and his assurances that the FBI intended to follow its regular process in this and all personnel matters," Goelman said in a statement.
Strzok was a lead investigator in the beginnings of the Russian meddling probe, and in the private email investigation.
He recommended no criminal charges be filed against former Secretary of State Hillary Clinton, and a look into his texts implies his involvement in these two investigations was not as an impartial party.
He was removed from the Russia probe after texts were found between Stzork and FBI lawyer Lisa Page.
Page, with whom Strzok had an extramarital affair with, wrote in a text, Trump is "not ever going to become president, right? Right?!" to which Strzok replied, "No. No he's not. We'll stop it."
Strzok said these texts were "off the cuff" about his belief that voters would not pick Donald Trump.
Strzok justified his actions in a 10-hour congressional testimony.
"At no time in any of these texts did those personal beliefs ever enter into the realm of any action I took," Strzok said.
"The suggestion that I'm in some dark chamber somewhere in the FBI would somehow cast aside all of these procedures, all of these safeguards, and somehow be able to do this is astounding to me — it simply couldn't happen," he added.
For an example of his texts and their bias "Ctrl + F" the search term of this date "2016-03-04" here.
He also claimed to have no bias in front of the Joint Hearing of House Oversight and Government Reform and Judiciary Committees.
Stzork told Rep. Trey Gowdy "I do not have bias" in an exchange of words, and it was recorded by C-SPAN here.
*****
John Brennan, a former CIA director, had his security clearance removed on Wednesday, Aug. 15.
His "frenzied commentary" and "erratic conduct and behavior" were cited by Sarah Huckabee Sanders as reasons for his clearance removal.
Outlets have picked up the story however, and said that this removal was politically motivated.
Sanders said to this, "the president has a constitutional responsibility to protect classified information and who has access to it."
Sanders also said nine other individuals are under review, all former national security officials.
Former Director of National Intelligence James Clapper,
Former FBI Director James Comey,
Former National Security Agency and CIA director Michael Hayden,
Former Deputy Attorney General Sally Yates,
Former national security adviser Susan Rice,
Former FBI Deputy Director Andrew McCabe, and
Former FBI officials Peter Strzok and Lisa Page.
Current Justice Department official Bruce Ohr, is also up for review, but Sanders had no announcement whether Trump would fire or ask the DOJ to fire Ohr.
She clarified the other nine by saying this current action is "only specific to Mr. Brennan, the others are currently under view."
The reason behind removing their clearance is because the officials had "politicized and in some cases monetized their public service and security clearances," Sanders said.
Sanders neglected to mention John Brennan's apology to the leaders of the US Senate intelligence committee on Thursday, July 31, 2014, where he conceded that the agency spied on committee staff.
Reversing months of denials, he acknowledged that an investigation had found agency security personnel transgressed a firewall on a CIA network.
This allowed Senate committee investigators to review agency documents for inquiries into CIA torture, and it also revealed agency officials conducted keyword searches and email searches on committee staff while using the network.
This incident in 2014 would have made perfect grounds to remove Brennan, but the Trump administration did not address this in the removal.
Leave a Comment
About the Writer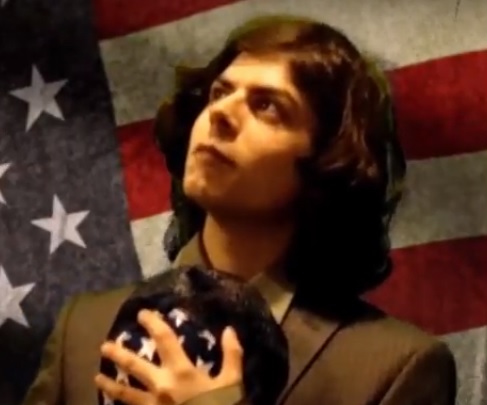 Joshua Sanchez
Joshua Sanchez is the former Editor in Chief and News Editor of SAC.Media. He was previously the managing editor of LAHS' student newspaper,
The Conqueror
. A portfolio of his reporting work can be found at
jdjoshsan.wordpress.com.