Coach Sentenced For Abusing Teen in Hacienda Heights
The Cedarlane sex offender was a walk-on basketball coach for Cedarlane Academy in Hacienda Heights.
He received a sentence of two years in prison on Friday, Aug. 17 at the Pomona Superior Court.
This sentence is a year and eight months short of the possible maximum sentence for the ways in which he engaged in inappropriate relations with a 14-year-old student.
Had La Habra Heights resident, Terrence Lee, 30, passed his 90-day diagnostic test at the California Department of Corrections and Rehabilitation, he might have had five years probation and one year of jail.
Since he was deemed unsuitable, he received the maximum of the 16 months to two year prison sentence. He will also have to register as a sex offender and stay away from the victim for 10 years.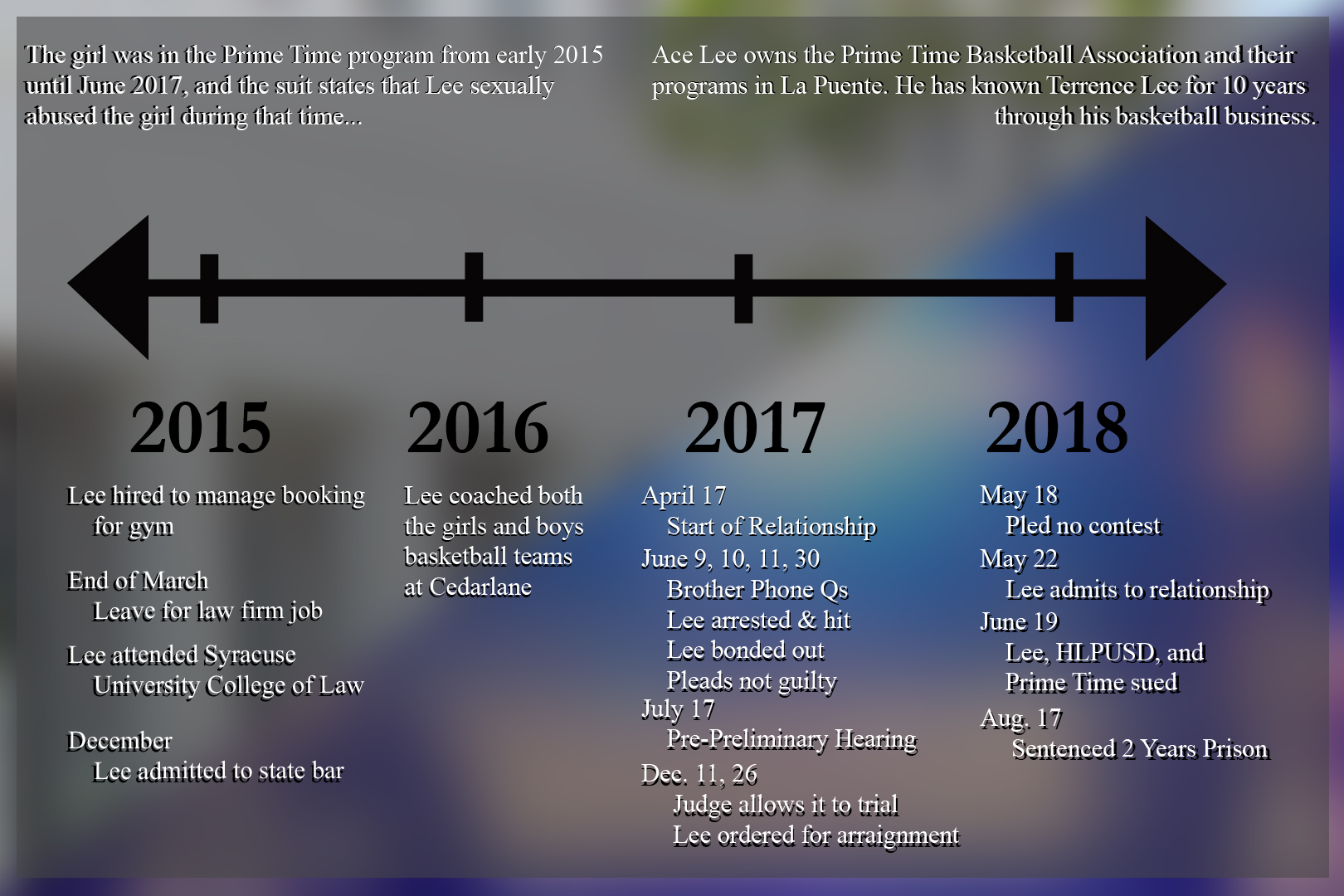 Lee, pled no contest on Friday, May 18 to one felony count of oral copulation of a person under 16, according to the Los Angeles County District Attorney's Office spokesperson, Sarah Ardalani.
A second charge of a felony count of lewd act upon on a child, that Lee was originally charged with was not mentioned.
That missing second charge is likely the reason the sentencing was a year and eight months short.
Lee was arrested on Saturday, June 10, 2017 and he was booked at the Industry Sheriff's Station jail.
He bonded out on Sunday, June 11, and a bond out is a release with property or a promise to pay, where a bail out is an upfront monetary payment.
Reilley, the girl's lawyer, was concerned about the lack of a news release by the school and Los Angeles County Sheriff's Department.
A news release would have informed the public about Lee's arrest on June 10 and his subsequent release on bond.
"This is the sort of crime that thrives in secrecy," Reilley said.
Ardalani said the relationship between Lee and the student started on April 17, 2017.
He provided the girl with a phone.
Her brother was not sure of where this phone came from, as she previously had not owned one and began asking questions on Friday, June 9, 2017.
Family members then discovered explicit text messages on the girl's phone.
"She eventually admitted that it was her coach who provided her with the phone, and [the family] found sexually explicit messages that indicated they had sexual contact before," a lawyer for the victim and her family, Jane Reilley said.
Authorities said a relative or relatives of the girl beat Lee the next day.
Industry Sheriff's Station Captain Timothy Murakami said they learned about this fight after the arrest, but described the fight as potential battery and not an assault.
"It's a misdemeanor," Murakami said. "Initially I think he declined to file charges, but I think after he got arrested he may have wanted to charge them."
Terrence Lee pleaded not guilty on Friday, June 30, 2017 to having unlawful sex with a 14-year-old female student.
His co-coach Ace Lee, who is not related to the defendant but has been a volunteer coach at the school for the past eight years, did not know this was going on.
"We didn't pick up any clue that he was maybe doing that," he said. "I didn't know what was going on. If I had known I would have reported it."
Ace Lee owns the Prime Time Basketball Association and its programs in La Puente. He has known the defendant for 10 years through his basketball business.
The defendant played basketball in the adult league at his gym, after graduating from WIlson High School in Hacienda Heights.
He hired Terrence Lee in late 2015 to manage booking for the gym, and left the association at the end of March for a law firm job.
Terrence Lee attended Syracuse University College of Law and was admitted to the state bar in December 2015.
Lee then coached both the girls and boys basketball teams at Cedarlane in 2016.
The two spoke after he was released, with Terrence denying the allegations.
"He apologized for putting us in a situation like this, and he said he never touched the victim," Ace Lee said. "In a way, I want to believe him because he's the least likely person to do something like this. His career was on the way up."
Months later, it was brought before a judge after hearings, including one pre-preliminary hearing at the Pomona Courthouse on July 17.
On Monday, Dec. 11, 2017, Los Angeles Superior Court Judge Mike Camacho determined the evidence in the preliminary hearing was enough to go to trial.
Camacho ordered Terrence Lee to return on Dec. 26 for arraignment.
Following litigation, Terrence Lee changed his tune.
Authorities confirmed that Lee admitted to having the relationship on Tuesday, May 22, 2018.
A month after Lee admitted this a new lawsuit emerged.
On Tuesday, June 19 a party sued Lee, HLPUSD, and Prime Time Basketball Association Inc. on the victim's behalf.
The girl was in the Prime Time program from early 2015 until June 2017, and the suit states that Lee sexually abused the girl during that time on Cedarlane school grounds and other locations overseen by Prime Time.
The suit also stated that the district and Prime Time had an obligation to supervise Lee and protect the girl, but failed at both.
The suit further stated that Lee worked as an employee for Prime Time and the district, although HLPUSD said he was a "walk-on" coach.
HLPUSD Superintendent Cynthia Parulan-Colfer reportedly did not comment.
This also is not the first scandal for the HLPUSD, as a Los Altos High School chemistry teacher, David Park, 40, did the exact same thing to a student.
He was admitted in 2015 and released in 2017 for the charges.
For more coverage of when Lee was: sentenced to two years, sued with HLPUSD, facing probation or jail, made a not guilty plea, and when the case made it to trial.
Leave a Comment
About the Writer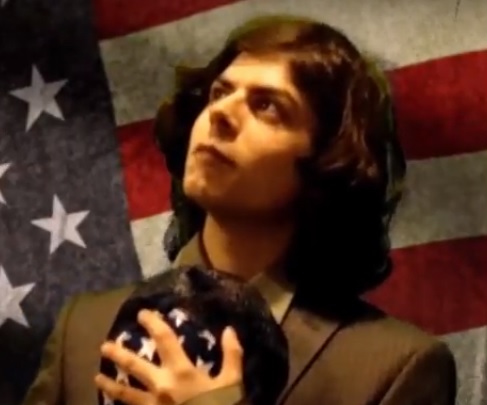 Joshua Sanchez
Joshua Sanchez is the former Editor in Chief and News Editor of SAC.Media. He was previously the managing editor of LAHS' student newspaper,
The Conqueror
. A portfolio of his reporting work can be found at
jdjoshsan.wordpress.com.