West Covina Votes Against Parcel Tax
Applause filled the room.
West Covina residents will no longer see a parcel tax on their November ballot.
Despite personal disagreements, the council voted unanimously to reject the parcel tax. A tax that had been carried over as a new proposal from a prior meeting.
It took one hour to gut the entire purpose of the Thursday, Aug. 9, special meeting.
There have been 15 special meetings so far this year, but this meeting had only the parcel tax on the agenda.
About 13 residents took to public comment to express their displeasure with the potential ballot initiative.
With the measure due in 24 hours, one resident said that the public needs to know who the council really represents, and called the coty's direction an unsustainable path.
Jefferson "JD" DeRoux took aim at swing voter council member Corey Warshaw, using Warshaw's own words to explain why he should vote against the measure.
At this point, the upcoming failure of the tax was unknown.
DeRoux opened by addressing Warshaw and said, "I expect great things from you tonight Mr. Warshaw. I expect a no vote."
His expectations would become a reality the very same night.
Sarah Love, a homeowner from a previous budget meeting, said this tax would hurt residents.
She closed by saying, "we can't afford to pay for your mistakes."
This contentious tax item was placed on this agenda by council's direction in the previous meeting.
For the last three meetings there has been talk of taxes.
The special meeting on Thursday, July 26 brought back a tax measure for the council's consideration. The city attorney gave long winded answers to council member Mike Spence and Mayor Pro Tem Tony Wu as to why the item could show up on the agenda.
The next special meeting, Thursday, Aug. 2, was no longer focused on the budget. It was then made clear that Spene and Wu were correct, the item needs a 4-0 or 4-1 vote to pass.
The city attorney explained that since this is a transactional use tax it requires four votes. Her previous explanations were describing the tax as a sales tax, and as such a special sales tax would only need three votes.
The tax failed 3-2 with Spence and Wu opposed, and the majority passed bringing back a new parcel tax in its place at a 3-2 vote.
Mayor Lloyd Johnson said at the time a detailed plan was needed down to the detail, after Wu asked the staff for a plan.
That plan was never seen, though it was to be presented as a staff report.
It was never seen because Spence made a motion before the report was even presented.
The projector barely loaded the PowerPoint when Wu seconded Spence's motion to reject the item.
In the audience, "JD" DeRoux said "I'll third it!"
With that, the motion was to be voted on.
The three who voted for the item to be brought back, and in turn scheduled this hour long affair spoke before they voted.
In a twist that would rival Chubby Checker's dance move, the three council members said one by one that they would not be voting for the measure.
Council member James Toma then said he would not vote for it, and the audience then knew the measure was done for.
Warshaw followed Toma by saying he will not be for it either.
They both spoke of how a sales tax would be better and that support for that would be stronger.
"I still believe in a sales tax, but that's not going to happen," Warshaw said.
Following their discussion, Johnson said that at National Night Out he asked several residents if they would support the tax.
He got a resounding no response, and 90 percent told him they would only support a sales tax structured the right way. Johnson said that he does listen and proceeded to vote no.
Then in a musical encore, Warshaw twisted again like he did one budget meeting.
He labeled his fellow council members voting down of the sales tax as politicking and said he was not politicking.
After came the twist as Warshaw said, "I am not running for re-election."
Faint claps with paper in hand could be heard from John Shewmaker, but the rest of the audience was silent as he said the words, taking it in.
This was the first time most residents heard Warshaw say that he would not be running for re-election.
The next regular council meeting will be on Tuesday, Aug. 21.
Leave a Comment
About the Writer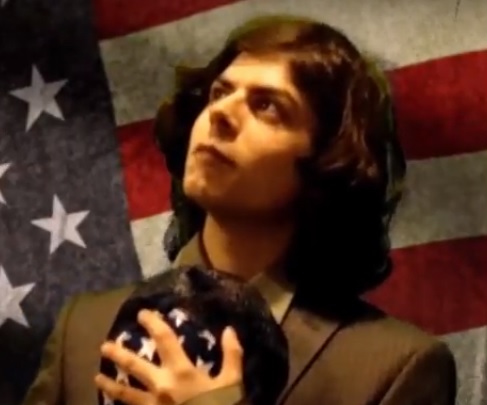 Joshua Sanchez
Joshua Sanchez is the former Editor in Chief and News Editor of SAC.Media. He was previously the managing editor of LAHS' student newspaper,
The Conqueror
. A portfolio of his reporting work can be found at
jdjoshsan.wordpress.com.