Manafort Found Guilty, Cohen Plead Guilty
Paul Manafort, the 69-year-old who served as President Donald Trump's campaign chairman, was found guilty of eight financial crimes on Tuesday, Aug. 21.
A judge declared mistrial on 10 other counts.
Similarly, Michael Cohen, the 51-year-old former "fixer" and personal lawyer of Trump's, plead guilty to campaign-finance violations and other charges on Tuesday, Aug. 21.
He plead guilty to eight counts, including tax evasion and making a false statement to a financial institution. Cohen could get four to five years in prison when sentenced on Dec. 12.
Manafort decided against putting any witnesses on and did not testify himself in the trial.
His attorneys said he made those decisions believing the government had not met its burden of proof. Their legal strategy was to discredit the government's star witness, Rick Gates.
Gates has plead guilty to making false statements and to conspiracy against the United States in a past case, but in this case he spent three days before the jury.
He spent those three days telling the jury how he committed crimes alongside Manafort for years.
Gates said he doctored documents, falsified information, and created fake loans. He also said he stole money without Manafort's knowledge through filing false expense reports.
Aside from Gates, prosecutors spent two weeks presenting a document-based case to prove Manafort used offshore bank accounts to conceal millions and defraud banks.
Prosecutors alleged Manafort avoided paying over $16 million in taxes, and also provided Manafort's own emails.
Manafort was said to be lobbying Jared Kushner on behalf of the chairman of the Federal Savings Bank, Stephen Calk.
Prosecutors said Calk approved $16 million in loans to Manafort despite red flags because he wanted a job in the administration.
The email correspondence has Calk list Secretary of the Army at the top of his list and also lists seven other senior domestic appointments and 18 ambassadorships. They were ranked in order of preference.
Kushner responded "On it!" to one of Manafort's emails, but Calk did not get a post.
This Alexandria, Virginia trial is not Manafort's last.
Manafort faces another in the District of Columbia on charges of conspiracy to launder money, conspiracy against the United States, making false statements, and acting as an agent for Ukrainian interests. On top of those counts, he is accused of witness tampering.
Cohen faces a Dec. 12 sentencing, but his plea deal might implicate Trump in a crime.
Cohen did not name names, though.
He said he worked with an "unnamed candidate," but the amounts and time frame lined up with the $150,000 payment made to Playboy Playmate Karen McDougal and the $130,000 payment made to adult film star Stormy Daniels.
Cohen's voice was reportedly shaky as he answered the judge's questions.
He said one payment was made under the direction of a candidate, and the other was under that same candidates coordination and direction.
The plea follows Cohen's comment months back that he would take a bullet for the president.
In addition to campaign finance violations, Deputy U.S. Attorney Robert Khuzami said Cohen failed to report $4 million in income between 2012 and 2016.
That figure includes $2.5 million in interest payments, and $1.3 million from his taxi medallion holdings.
Khuzami added that Cohen lied to a financial institution by failing to disclose $14 million in debt, and obtained a $500,000 home equity line he was not entitled to.
Leave a Comment
About the Writer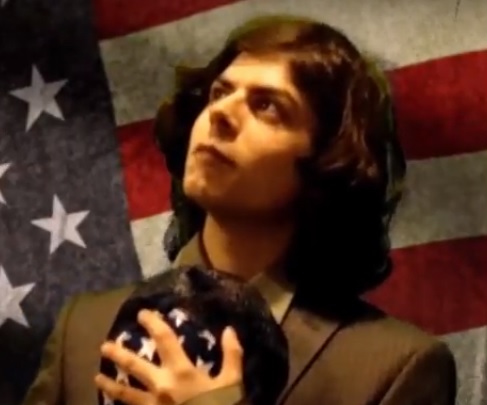 Joshua Sanchez
Joshua Sanchez is the former Editor in Chief and News Editor of SAC.Media. He was previously the managing editor of LAHS' student newspaper,
The Conqueror
. A portfolio of his reporting work can be found at
jdjoshsan.wordpress.com.