Four Fires Burn Southern California
Southern California has over a quarter of the state's fires within it's boundaries.
Four of the 14 fires statewide, the Call Fire, Front Fire, Valley Fire, and Holy Fire are within these boundaries.
Only the Call and Front Fires are contained.
Kern River Canyon burned around the south side of Highway 178, at about 12 miles west of Lake Isabella.
The area burned because of the Call Fire, a fire that started around 3:00 p.m. on Saturday, Aug. 18.
The fire was about 370 acres and 50 percent contained on Aug. 20. Highway 178 and the Kern River Canyon were also shut down while firefighters dealt tackled the blaze.
The restrictions were lifted when the fire reached full containment after Aug. 24.
The fire went into patrol status on Aug. 25, with all resources released. The total area burned was reported as 367 acres.
For more information, InciWeb has a full report. Bakersfield and KGET also reported on this fire.
Front Fire | Valley Fire | Holy Fire
Rockfront Ranch burned just 30 miles east of Santa Maria on Highway 166.
The Front Fire hit Rockfront Ranch on Sunday, Aug. 19. at 1:30 p.m. and it closed Highway 166.
The highway reopened Monday, Aug. 20 as firefighters fought an 875 acre blaze. Containment reached 30 percent by 5 p.m. and about 600 people were assigned to the fire at that time
Front Fire crews struggled to communicate due to poor radio and cellphone service in the area, Forest Service spokesperson Andrew Madsen said.
They had to use satellite phones to talk as crews from many additional agencies responded including Cal Fire and the Santa Maria City Fire Department.
Forest Service representatives said the cause of the fire remains under investigation.
It burned 1,014 acres before it was fully contained at 6 a.m. on Wednesday, Aug. 29.
Crews will continue to patrol the burned area, and Los Padres National Forest will remain closed to all campfires.
For more information, InciWeb has a full report. The Tribune of San Luis Obispo and the Santa Maria Times also reported on this fire.
Call Fire | Valley Fire | Holy Fire
Firefighters fought a 1,348 acre fire in the Forest Falls area that was 13 percent contained on Monday, July 9.
The Valley Fire took 600 firefighters with no structural damage, since it started on Friday, July 6 at 1:30 p.m. near Highway 38 and Valley of the Falls Drive.
The containment rose to 29 percent on July 13 at the same acreage.
Firefighters managed to contain the fire to 82 percent and only gained two acres in doing so.
As of Aug. 30, the total acreage is 1,348 and firefighters have determined it will not spread beyond the perimeter.
San Bernardino Peak, Momyer Creek and Foresee Creek trails have all been reopened, and booked permits remain valid, San Bernardino National Forest spokesman Zach Behrens wrote in a release.
He also said the fire will remain in patrol status and full containment is expected after significant rainfall.
Hikers can call the forest headquarters at 909-382-2600, Mondays through Friday, to answer any questions they may have.
For more information, InciWeb has a full report. The Sun and the Redlands Daily Facts also reported on this fire.
Call Fire | Front Fire | Holy Fire
The Holy Fire was previously reported by SAC.Media.
The fire was considered 100 percent contained on Sunday, Aug. 26, but a recent flare-up spanning 150 acres occurred at 9:20 a.m. on Monday, Aug. 27 near Santiago Peak in Orange County.
The original fire was around the Holy Jim Canyon, which is bordered by the Trabuco Canyon.
The Trabuco Canyon is also an Orange County community located in the Cleveland National Forest.
Both canyons have their own road, and the fire's origin is close to where the roads intersect to become the Trabuco Canyon Road.
The flare-up jumped containment lines around Santiago Peak, northwest of the perimeter, and led to a spot fire of its own.
That spot fire was at 10 percent containment on Tuesday, Aug. 28.
Containment of the Holy Fire also dropped to 94 percent as a result, and the fire is now spanning 23,136 acres.
No residential structures are currently being threatened, Orange County Fire Authority Capt. Tony Bommarito said.
The focus is on open vegetation on the western flank, USFS spokesperson Jake Rodriguez said.
The flare-up also threatens Santiago Peak's communication towers.
All freeway lanes and ramps OPEN. https://t.co/rxtEEWHm9q

— Caltrans District 7 (@CaltransDist7) September 2, 2018
For more information, InciWeb has a full report. SAC.Media, CBS, and the LA Times also reported on this fire.
Call Fire | Front Fire | Valley Fire
*****
Leave a Comment
About the Writer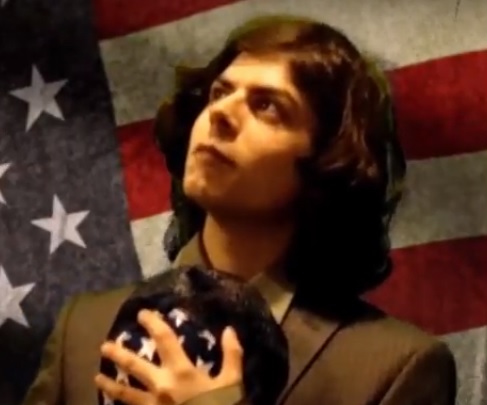 Joshua Sanchez
Joshua Sanchez is the former Editor in Chief and News Editor of SAC.Media. He was previously the managing editor of LAHS' student newspaper,
The Conqueror
. A portfolio of his reporting work can be found at
jdjoshsan.wordpress.com.