The Jolly Life with Tampa Bay at Toronto
My Name is Travis Jepeway and I am an aspiring sports writer and analyst.
I am a father of one and my son is my world.
Time away from him is what led me to start investing in sports and he is the reason that I keep on going.
In my first month investing in sports, I made more than I would in a year full time at the job I was working. This is when I had the realization that investing was really about just time and effort.
I realized if I put the same time and effort into investing that I did at my current job, I was bound to do alright. So I did what any adventurous person would do and I quit my job. I have since been investing in sports full time and it is my main source of income.
I want to spread this knowledge to people and let them know that there are millions of ways to make money. Simply put, they don't have to be stuck at a low paying job that they hate forever.
Sports are a great escape from the reality of the world. It has the power to bring many different individuals together. Making money while doing this only makes sports that much sweeter.
I invite you to peer into my world and live the jolly life!
Up first, Tampa Bay at Toronto.
It's hard to discern between what is real and what is fake with many things in this day and age. On that same tangent, it is easy to let a home team have the benefit of the doubt in winning a game against a team that has been on a road trip.
When only two teams in Major League Baseball use artificial turf on their home fields, it seems to be a slight advantage for that home team since the ball plays differently off turf than real grass. This is why this three game series between the Tampa Bay Rays and the Toronto Blue Jays will be so fun to watch.
Both teams are from the only two ballparks in the majors with artificial turf. They both are used to playing on this fake grass and in a stadium with a cover. So, this home field advantage seems to be a lackluster advantage now. So then how will game one play out?
Touchdown Mounties! Davion Gaisie adds 6. PAT good! @MtSACfootball leads 45-24 over @BAKcollege. #GoMounties

— SAC Sidelines (@SACSidelines) September 2, 2018
Tampa Bay will be sending Ryne Stanek to the mound. Stanek currently holds a 2-3 record with a 2.77 ERA for the season. Consistency is an issue here, as he has faltered lately to give himself a 9.00 ERA in his last seven games. Toronto holds a .077 batting average against him this year and he has thrown a 3.15 ERA against the American League.
He's BACK! @MStrooo6 returns to the mound tonight. https://t.co/ITitWVdufM pic.twitter.com/OSQsvrYTCL

— Toronto Blue Jays (@BlueJays) September 3, 2018
Toronto, on the other hand, will be sending out a gold glove from last year in Marcus Stroman. Stroman currently holds a 4-8 record with a 5.27 ERA this season. His last seven games have seen him compile a 4.31 ERA, while Tampa Bay holds a .263 batting average off of him. Stroman has thrown a 5.26 ERA against the American League this season.
As always, the number crunch is vital, so here it is.
Stanek holds a 3.29 ERA during night games, 4.78 ERA on the road, 3.31 ERA in July and a 3.95 ERA in August. This shows a glimpse into his consistency issues. He has a total of three pitches, with his average fastball speed at 98mph.
Stroman holds a 5.14 ERA in night games, 4.70 ERA at home, 3.86 ERA in July and a 5.57 ERA in August. Its worth noting that Stroman has been dealing with injuries this season and has spent some time on the DL. He went to the DL with blisters on his middle finger of his throwing hand as well as earlier on in the summer he has shoulder fatigue. Stroman has an arsenal of six pitches, with his average fastball speed of 92.5 mph.
Currently, Tampa Bay has a 32-39 record on the road, while Toronto holds a 34-33 record at home. Tampa Bay is 3-2 in its last five games, 8-2 in its last 10 games. They have a 6-4 record in the last 10 games on the road. The Rays hold a .257 team batting average, and the bullpen holds a 3.68 ERA. Tampa Bay scores an average of 4.23 runs per game.
These two clubs have also faced off against each other a total of 12 times so far this season, with Tampa Bay winning 10 of those contests. Out of the two losses that Tampa Bay suffered between the clubs, one was at home and one was on the road. Both of those games ended with a final score of 2-1. This shows that Toronto has not been able to really put their foot on the necks of the Rays.
Toronto has been extremely inconsistent this season, and Tampa Bay has been doing very well lately. Tampa Bay is sitting eight games back of a wild card position at the moment, and winning is the only way for them to have any chance of seeing the post season this year.
Toronto is 11 games back from Tampa Bay, meaning they are 19 games back from a wild card chance. The Rays have utilized a pitching method this season that has them using more pitchers, for less time in games. Given the Rays bullpen holds a 3.68 ERA and Toronto's bullpen holds a 4.87 ERA, the later part of the game should go in favor of Tampa Bay.
Think the guys are feeling it?

Via willy2802 // IG pic.twitter.com/q3dd9hT772

— Tampa Bay Rays (@RaysBaseball) September 3, 2018
For me, this means that if Stanek is inconsistent in this start, the bullpen will be put to work holding a better average ERA than Toronto's starting pitcher. Odds makers have Tampa Bays line set at +115 odds, meaning I think this is a worthy risk to take. Look for Tampa Bay to continue its hot streak and walk away with a win in this contest.
The Jolly Life Recommends: Tampa Bay Rays ML (+115 odds)
Leave a Comment
About the Writer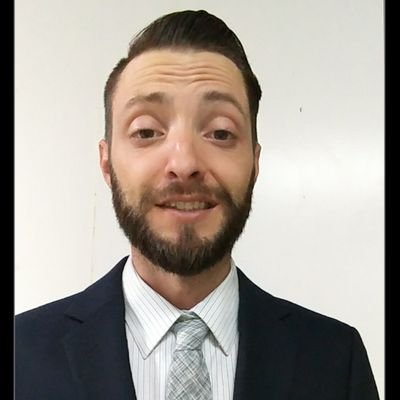 Travis Jepeway, Author
Travis Jepeway is a sports columnist and senior staff writer for SAC.Media. He is a student at Mt. San Antonio College studying journalism.