The Jolly Life with the Rays and White Sox
Another fun day in baseball, and time to play with some winnings from our previous post.
Today we will do a short break down of a couple games. Since nobody wants to read a book, but just wants some knowledge, I will keep the stats to a minimum. These are what I consider to be the best plays for the day, factoring in overall return on investment with the risk assessment.
Here we go…
Tampa Bay Rays at Toronto Blue Jays.
Fuck off and sea lion somewhere else.

— Daniel Z. Klein (@danielzklein) September 1, 2018
Tampa Bay will send out Tyler Glasnow to face Toronto's Aaron Sanchez. This will be the final game of the three game series. Tampa Bay has won both of the previous two games and has won the series already. A win today will complete the sweep.
Tampa Bay now has a team batting average of .257, scoring 4.25 runs per game. Their bullpen holds a 3.63 ERA. The Rays hold a 34-39 away record and are now 12-2 against Toronto on the season. Toronto has a team batting average of .243, while scoring 4.42 runs per game. The bullpen has a 4.88 ERA. The Blue Jays are 34-35 at home.
Glasnow holds a 1-4 record with a 3.95 ERA. He has a 2.95 ERA in his last seven games, 3.51 ERA in night games, and 2.89 ERA on the road. Toronto is batting .118 against him this season giving him a 1.80 ERA against them, and he has a 2.84 ERA against the AL.
Aaron Sanchez holds a 3-5 record with a 5.22 ERA. He has a 7.16 ERA in his last seven games, 4.73 ERA in night games, and a 4.88 ERA at Rogers Centre. Tampa Bay is batting .313 against him, giving him a 4.91 ERA against them this year. He also holds a 4.52 ERA against the AL this year.
This is seeming to be another win for Tampa Bay here. Overall, they seem to be the better team and have done a great job at showing it against Toronto this year. Odds makers currently have them at -128 odds, which I think is a great bargain with where the team is at.
Detroit Tigers at Chicago White Sox.
The #WhiteSox have won eight of their last 12 games, 14 of 21 and 19 of 32 as they continue a 10-game, 11-day homestand tonight with the finale vs. Detroit.

⏰: 7:10 PM CT
📺: @NBCSChicago
📻: @WGNRadio
🎟: https://t.co/55ArzXsN5T pic.twitter.com/1rdfonPJpE

— Chicago White Sox (@whitesox) September 5, 2018
Detroit will send out Jordan Zimmerman to take on Chicago's Michael Kopech. Today will be game three of a four game series. Both clubs have split the series up to this point, taking one game apiece.
Detroit has a team batting average of .243, scoring 3.88 runs per game. Their bullpen has a 4.54 ERA. The Tigers are 22-49 on the road this year but have won 10 of 18 games against Chicago this year. Chicago has a team batting average of .245, scoring 4.19 runs per game. Their bullpen has a 4.75 ERA. They hold a 28-43 record at home, which is only slightly better than the Tigers road record.
Jordan Zimmerman has a 6-6 record with a 4.22 ERA. He holds a 4.66 ERA in his last seven starts, 2.23 ERA in night games, 4.12 ERA against the AL, and 4.41 ERA on the road. Chicago is batting .345 against him, giving him an 8.85 ERA against them.
Michael Kopech has a 1-0 record with a 0.82 ERA. It is worth noting that he has only pitched 11 innings so far this season. This gives him a 0.00 ERA in both night games and home games. It should be noted he pitched five innings at home, and those innings were at night. Detroit is batting .292 off him giving him a 1.50 ERA against them.
I have to side with the home team in this match. Kopech pitched six innings at Detroit and held the Tigers to one run on seven hits. He has done better so far than Zimmerman has seemed to do this season. Detroit does hold a slight advantage with its bullpen ERA, but it is not drastic enough to worry me. There is a lot of potential in Kopech, and I expect him to do well in this opportunity in order to try and cement his place in the rotation for next season. Oddsmakers have the White Sox at -170 odds. They are obvious favorites with bettors.
The Jolly Life Recommends: Tampa Bay Rays ML (-128 odds) and Chicago White Sox ML (-170 odds)
Leave a Comment
About the Writer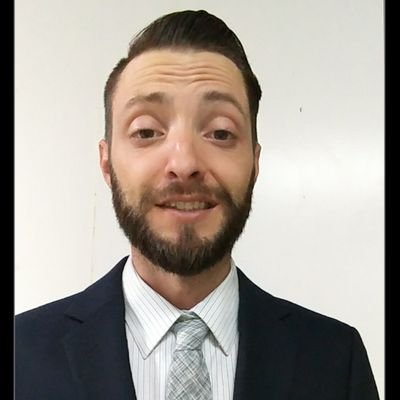 Travis Jepeway, Author
Travis Jepeway is a sports columnist and senior staff writer for SAC.Media. He is a student at Mt. San Antonio College studying journalism.