A Thread That Turned Into a Business
As she put her headscarf on, she realized she had found her true identity. Anusha Durvesh is a confident, empowered and fearless woman that never knew finding her true self would lead to making a business that would inspire others.
Throughout her high school years, Durvesh was having trouble finding her own identity, until she graduated from high school and began her first year at college when she realized what she was missing. Durvesh is an 18-year-old Pakistani Muslim girl majoring in business and economics at Mt. SAC. In high school, Durvesh felt that something was missing.
"I was ready to find my identity because my identity was my friends and the people I saw in high school," she said. Durvesh's mom and sister wear a hijab, a headscarf on a head covering worn in public by some Muslim women. Durvesh wanted to wear a hijab in high school, but she did not want people to ask questions or judge her, so she never wore it. However, after graduating from high school, she decided to finally wear the hijab because starting college was a fresh start.
"Wearing the hijab was what I needed," Durvesh said. She added that she felt that she has found the missing piece to fulfill her puzzle. "I really found my identity; I found out who I was as a person," Durvesh said.
Durvesh knew that by wearing a hijab every day, she was going to need more than one hijab, so she browsed online to see what she could find. She saw the hijabs were overpriced. She said, "They were really expensive and I said it was not worth it." Durvesh's two favorite things are fashion and the hijab, so she thought to combine the two and make a business that can sell affordable hijabs.
She told her sister, Samara, about her idea of making a business and Samara was on board. Together they became the co-founders for Ethereal Thread. Durvesh named her business "Ethereal Thread" because hijabs and scarves are very ethereal since they embody goodness, respect, modesty, and everything pure. The word thread came from the idea that, "A business is like a thread, we start from one thread and develop it from there," Durvesh said.
"I want girls who wear hijab to be able to experiment with different colors and textures, but do not have to break the bank while doing it," Durvesh said. The hijab comes in different textures like lace, petals and crinkle. Durvesh not only sells hijabs, but she sells kimonos, cardigans, and capes.
On Nov. 18, 2017, Ethereal Thread was launched online. Durvesh was getting a lot of direct messages on Instagram from girls appreciating her business. "I get direct messages by a lot girls who thank me for doing this company and keeping it affordable," Durvesh said. On March 22, Durvesh was awarded Woman of the Year 2018, presented by California Senator Josh Newman.
She was awarded recognition of exemplary leadership as an accomplished young business owner and advocate for Muslim women's rights and distinguished by an already impressive record of business acumen and spirited community engagement. "This is just the beginning for me, and it is such an honor because it motivated me that I have the potential to go far in life with my business."
Durvesh continues to help and inspire girls to feel more confident when wearing a hijab. For the future of Ethereal Thread, Durvesh hopes to expand her brand to retail stores like Macy's or Target. "Stores do not carry hijab for Muslim women to purchase, but that is why I want them to be in retail stores so that if a Muslim girl walks into a store needing a hijab, she can find one," Durvesh said.
Leave a Comment
About the Writer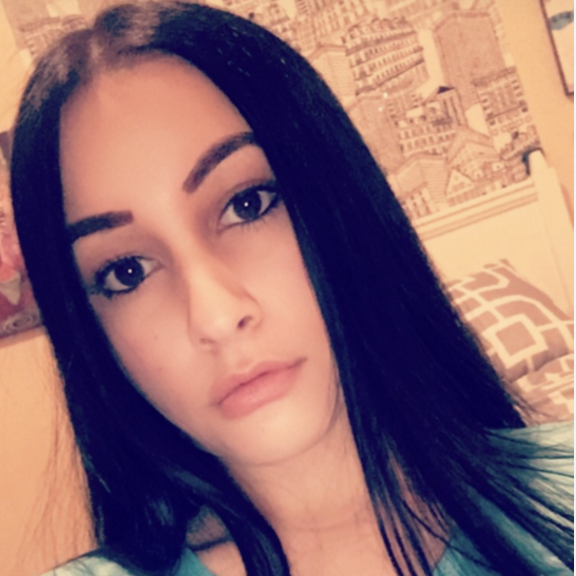 Tania Khan, Author
Tania Khan is a features beat editor for SAC.Media covering people and places in the Mt. SAC and local community.