Think Twice Before Eating At These 12 Restaurants In San Gabriel Valley
The San Gabriel Valley is home to lots of great places to eat.
Foothill Transit even has a series called "Fast Foodies" where good places to eat are listed right next to the bus line needed to get there.
Unlike those locations, these establishments are worthy of condemnation, and were all closed down for health reasons.
A restaurant loses four points for having a major health violation, seven for cockroaches, flies, rodents, or sewage problems, and an additional three any time two major health hazards are observed.
An example of a major health hazard would be serving food at coffee temperatures or serving food frozen and raw.
They must close until another inspection determines they have been fixed if the permit is suspended.
Penny Arevalo, a reporter for the Tribune, found several restaurants that were closed for violations.
Her exhaustive list spans well above 10 parts, but the four parts referenced here are just some of the restaurants she found out were closed for health reasons in August.
Each part focuses on one restaurant and includes other closed restaurants, but this list simplifies all of them into a few sentences.
From best to worst, these are the August restaurant closures in the San Gabriel Valley:
The 400 S. Baldwin Ave. No. 9048 seafood restaurant was closed on Aug. 28 when rodent droppings were found. It reopened on Aug. 31 and has a score of 94.
The 6550 Greenleaf Ave. establishment in Whittier was rated an 87.
That might have been the number of cockroaches they counted when the Tea House was closed on Aug. 29. It was reopened on Aug. 31.
Located on 534 E. Valley Blvd. the noodle house had four living cockroaches, eight dead, and cockroach droppings on an electrical outlet on Aug. 14. Two days later it was reopened on Aug. 16.
Baldwin Park's 13805 Los Angeles St. version of the popular restaurant chain had flies when it was closed down on Aug. 28.
Despite an apparent cockroach infestation, the food joint was rated at an 85, and reopened on Aug. 30.
Another Valley Boulevard restaurant has made the charts at 85. Located in San Gabriel's Suit No. 8 on 534 E. Valley Blvd, the bistro was closed down for a cockroach infestation on Aug. 13.
One customer yelped on June 25 that a cockroach walked right next to their foot while eating. The business was reopened on Aug. 15.
The Montebello restaurant located on 3216 W. Beverly Blvd. hosted five cockroaches and "fruit flies throughout the food facility."
The location was said to be greasy and filled with debris when it was closed at a rating of 84 on Aug. 28. It was reopened by Aug 30.
The horror of 84 continues. The 123 S. San Gabriel Valley Blvd. bakery had 34 rodent droppings when it was closed down on Aug. 20.
Rodents had also closed down the bakery in Nov. 30 as well, and the health inspector saw mold in the sink and sugar on the floor.
It now appears to be open again, but it was still closed at the end of August.
West Covina's establishment at 989 S. Glendora Ave. was closed on Aug. 24 for a cockroach infestation. It was reopened three days later on Aug. 27 after being ranked 82.
In Suite D of Diamond Bar's 1241 S. Grand Ave., Rachel's struggled with flies and cockroaches. The eatery was closed down at a rank of 82 on Aug. 22. It reopened 6 days later on Aug. 28.
Duarte's 1020 Huntington Drive restaurant was infested with cockroaches on Aug. 29. It took until Sept. 5 for the 80 point establishment to reopen.
The La Puente establishment is on 17349 E. Valley Blvd. It was closed for both rodent droppings and a cockroach infestation on Aug. 28. It was reopened on Aug. 30 despite it's previous rating of 80 at the time of closing.
Covina's supermarket on 425 S. Citrus Avenue was closed on Aug. 29 at a score of 78. It was reopened on Sept. 1 after some flies and cockroaches were dealt with.
Penny Arevalo breaks this information in the tag of restaurant closures, and four articles of hers were referenced. One, two, three, and four.
Leave a Comment
About the Writer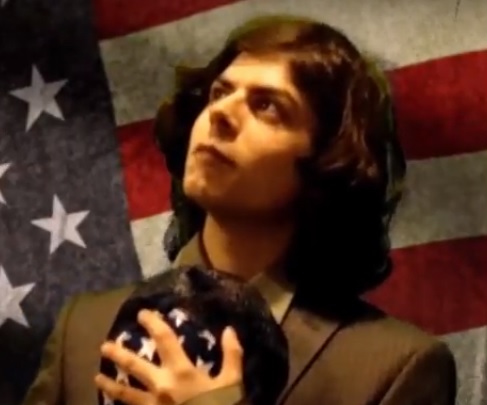 Joshua Sanchez
Joshua Sanchez is the former Editor in Chief and News Editor of SAC.Media. He was previously the managing editor of LAHS' student newspaper,
The Conqueror
. A portfolio of his reporting work can be found at
jdjoshsan.wordpress.com.