Diana Berger Makes Historic $3 Million Donation to Mt. SAC
A hairdresser and artist, Diana Berger, made Mt. SAC history.
Berger was described as a shy, quiet, kind, and down to earth person by her financial adviser, Dennis Franklin.
She would hate being on the side of a building, Franklin said. It would embarrass her.
Yet she will soon be on Art 1B, as Mt. SAC named the art gallery in her honor.
In one of her last acts, she had her estate donate $3 million to the theater and visual arts department at Mt. SAC.
This is the largest donation in the history of the college.
Those that knew her said she did not appear to have anywhere near that kind of money, and often spoke of her generosity.
Berger, a painter in her youth, had owned her own business as a beautician, but made her money in fittings and inventory in her husband's company.
Her husband founded Northwest Hydra-Line, and she worked as the company's office manager for 14 years.
She moved to Los Angeles in 1992, and settled down in San Dimas and Glendora as well.
Unfortunately, her artistic projects and busy lifestyle slowed down when she was diagnosed with rheumatoid arthritis.
She could no longer paint as she had in her youth, but that did not stop her from supporting the arts.
At 68, the young woman's arthritis took her in bed on Sept. 25, 2017. She ensured that the Arthritis Foundation, Mt. SAC, and a few other important institutions were recognized in her will.
Even as she passed, her generous spirit lived on.
Franklin said she just liked to do stuff for people. He added that she even gifted him on holidays, where a financial adviser would usually be the one to gift their client.
The two were so close in their 14 years of friendship that her funeral was in Franklin's house, among the very close circle of friends she kept.
Franklin said he thought this was a great example of the impact you can have by giving to a community college.
He added that she impacted thousands of people and will impact thousands more with this gift being the biggest bang for her buck.
Similarly, many in the arts division are excited for how this gift can help students.
Dean of the Arts Division Sue Long said "We are thrilled and humbled by this generous gift. This gift will touch every student in these programs for generations to come."
Fine Arts Chair Carolyn Alexander said that funds that were previously not made available for a Visiting Artists program, may now be available due to this gift.
This gift will provide potential scholarships, on-campus paid work experience, and other opportunities for art students.
"Diana Berger understood the impact Mt. SAC has on the lives of our students, and now she will forever impact Mt. SAC with her amazing act of kindness," President of Mt. SAC William "Bill" Scroggins said of the gift.
Diana Berger's full obituary may be viewed here, but her generous gift will be realized by students taking the arts.
Leave a Comment
About the Writer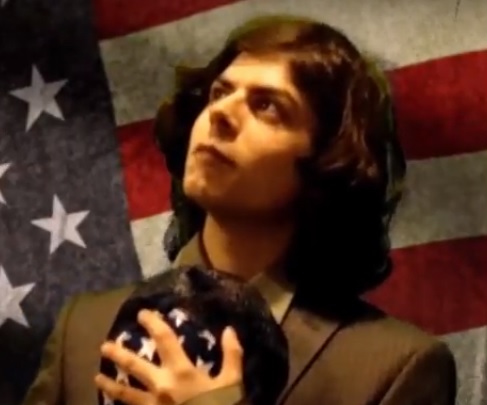 Joshua Sanchez
Joshua Sanchez is the former Editor in Chief and News Editor of SAC.Media. He was previously the managing editor of LAHS' student newspaper,
The Conqueror
. A portfolio of his reporting work can be found at
jdjoshsan.wordpress.com.