Football Dominates Bakersfield Renegades in Home Opener
Mounties Football finally returned after a long offseason to trounce the visiting Bakersfield College Renegades 45-24 on Saturday, Sept. 1 at Covina District Field.
Mt. SAC came marching ready to take care of unfinished business after coming off an 8-3 finish last season.
A 44-yard run straight to the end zone by running back Hykeem Massey on a handoff from quarterback Steven Nava got things started for the Mounties, giving Mt. SAC the 7-0 lead in the opening drive.
The Renegades answered back when Bakersfield quarterback Josh Medina found Shane Jones for a 6-yard reception into the end zone with 6:38 to go in first.
Following a touchback on the kickoff, Nava crafted a 75-yard drive that culminated with a six-yard reception from Mt. SAC's own Reginald Anderson for the touchdown. The extra point by Gabriel Dunkle put the Mounties up 14-7 with 2:31 left in the quarter.
The Mounties' defense smothered Bakersfield, holding them to a three-and-out situation, and allowing Mt. SAC to retake possession heading into the second quarter.
However, Nava's pass on second-and-5 from Bakersfield's 44-yard line was picked off by the Renegades defense. Mt. SAC held Medina and Bakersfield to a field goal on the ensuing drive, with the Mounties holding on to a 14-10 lead.
Bakersfield later capitalized on an errant pass from Nava on just the third play in the drive, putting the Renegades in scoring position once more. A quick handoff to Jones for the touchdown and the extra point gave the visitors the 17-14 lead with 8:39 to go in the half.
The #WhiteSox have won eight of their last 12 games, 14 of 21 and 19 of 32 as they continue a 10-game, 11-day homestand tonight with the finale vs. Detroit.

⏰: 7:10 PM CT
📺: @NBCSChicago
📻: @WGNRadio
🎟: https://t.co/55ArzXsN5T pic.twitter.com/1rdfonPJpE

— Chicago White Sox (@whitesox) September 5, 2018
Despite the two picks, Nava's killer instinct remained locked-in as he completed a masterful two-play, 62-yard drive, with a touchdown reception from Jacob Hennie to retake the lead at 21-17 for the Mounties.
The Mt. SAC defense went to work again, allowing Bakersfield only 10-yards before forcing the punt.
Nava and company took over from there and quickly moved the chains deep into Renegades territory, until Chris Jackson went full Odell Beckham Jr. with a one-handed, 15-yard touchdown catch with 3:13 left in the half.
Had to post this catch by @chrisyackson24 going crazy. @Hudl @SACSidelines @JUCOFFrenzy @JUCOInsider @JuCoFootballACE @SportsCenter pic.twitter.com/D3JKbDzLy6

— Cameron Deen (@CoachDEEN7) September 2, 2018
After another short possession by the visitors and Mt. SAC leading 28-17, the Mounties were able to tack on a field goal as time expired in the first half, jumping to a 31-17 lead.
Immediately following a scoreless third, Medina was picked off by Mt. SAC defensive back Treshon Pickett. From there, the Mounties steamrolled into the end zone and pushed their lead to 38-17.
The Renegades scored just once in the second half with Medina finding Cameron Roberson for a touchdown in the fourth quarter, cutting Mt. SAC's lead to 38-24. However, that would be all Bakersfield could muster, as the Mounties answered back in the next drive, putting the game away for good and securing a 45-24 win.
Touchdown Mounties! Davion Gaisie adds 6. PAT good! @MtSACfootball leads 45-24 over @BAKcollege. #GoMounties

— SAC Sidelines (@SACSidelines) September 2, 2018
"Getting through adversity together, that's the biggest thing on this team. You have to find a way to fight, and that's what we did today," Mt. SAC tight end Austin Griffin said on the Mounties pushing through to take control of the game.
The Mounties tallied 532 total yards, with 351 passing yards, while holding Bakersfield to 276. Nava had a 351-yard passing game, going 30-39 with four touchdown passes, while Massey led in rushing with 100 yards off seven attempts.
"It's a huge win. Bakersfield is a great football team but we came out ready to play. Offensively we played more to our strengths. Everybody played well, you know we got the 'W' and we'll get better each and every week," Mounties head coach Bob Jastrab said after the game.
Mt. SAC Football will keep things rolling heading into a clash with the visiting Long Beach City College Vikings on Saturday, Sept. 8. Kickoff is set for 1 p.m.
"We're now going to face a high power offense Long Beach team so we're going to need to be at our best. We have to continue to improve … but I'm very pleased with the effort of our football team," Jastrab said.
All home games this season will again be played at Covina District Field as the Mounties await the completion of the new Hilmer Lodge Stadium in 2019.
Leave a Comment
About the Writer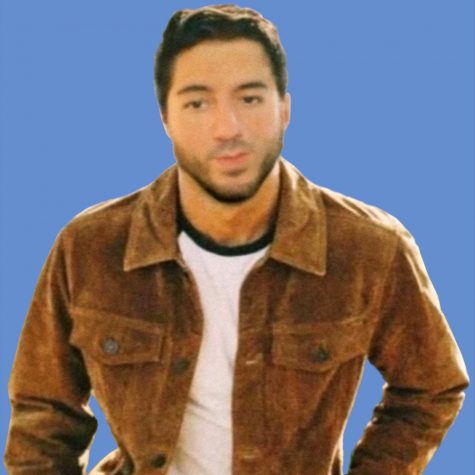 John Athan, Sports Editor
John Athan is the Sports Editor for SAC Media and SAC Sidelines. He is a journalist, multimedia producer, writer and voice talent from Greater Los Angeles. His passion for storytelling is only matched by his love for tacos. He is also a free press and community advocate with a background in social and behavioral sciences.