Men's Soccer Split Azteca Adidas Tournament Homestand
Mt. SAC Men's Soccer split two games at home in the annual Azteca/Adidas Soccer Tournament, dropping the first game to Richland College 2-0 on Friday, Aug. 31, while routing Lake Tahoe 3-0 on Sunday, Sept. 2.
The Mounties were coming off a close 3-2 win over MiraCosta College on Aug. 27 in the first game of the 2018 schedule and looked to make a statement heading into the yearly home tourney.
Standing in their way were a Richland Thunderducks squad currently ranked second in the National Junior College Athletic Association preseason poll.
Richland showed their dominance on the pitch from the first whistle, repeatedly breaking through the Mounties' backline and taking the lead just before the half.
After the break, the Mounties dug themselves into a deeper hole with an own goal in the 48th minute of play.
Despite five saves off seven shots on goal by Mt. SAC goalkeeper Alain Hernandez, the Mounties couldn't mount a comeback and fell 2-0 to the visitors from Texas.
"We need to work as a team and really build off each other, be more dynamic on the ball, off the ball, and finish our opportunities.  We just really need to learn from our mistakes like today," sophomore midfielder Spencer Hines said.
"We have to learn when you play one of the best teams in the country and we have to mature. We have to be able to learn how to handle pressure and the physicality of a game," Mounites head coach Juan Sanchez said after the game.
"Sunday will tell us what our character is made out of. If we can bounce back and get a good result then we've learned our lesson from this game. Every time you lose, there's always a lesson to be learned."
The team quickly shifted their focus to the Lake Tahoe Coyotes and looked to prove the lessons from the Richland game had indeed been learned.
The Mounties pressed against the Coyotes' backline from the opening minute, with Mt. SAC forward Giovanny Garcia scoring off an assist from Pedro Morales in the 27th minute of play.
Marty Raygoza tallied another goal for Mt. SAC in the 40th minute to put the Mounties up 2-0 heading into the break.
Later in the 74th minute, Alfonso Lopez added a dagger third goal off Gustavo Lopez's assist to put Lake Tahoe away for good.
Mounties' freshman goalkeeper John Samano secured a clean sheet with two saves off two shots on goal as the team finished 1-1 in their homestand.
The team will now head to Washington D.C. for the fifth annual Tom Bichy Soccer Tournament, where they will take on top-ranked Genesee College on Saturday, Sep. 8 and Montgomery College on Sunday, Sep. 9.
"For a lot of the new freshmen it's kind of a rude awakening that these teams are good and you have to respect them," Sanchez said.
"We put a lot into our time this summer. Our hard work, everyone knows that we're here to prove a point and for our new [teammates] we just need to build them up. We have that confidence and I believe in them," Hines said.
The Mounties look to return home triumphant when they take on Southern Nevada on Saturday, Sept. 15 at 8 p.m.
Leave a Comment
About the Writer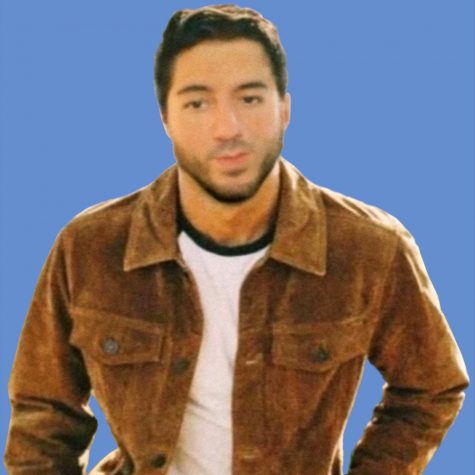 John Athan, Sports Editor
John Athan is the Sports Editor for SAC Media and SAC Sidelines. He is a journalist, multimedia producer, writer and voice talent from Greater Los Angeles. His passion for storytelling is only matched by his love for tacos. He is also a free press and community advocate with a background in social and behavioral sciences.