Women's Soccer Swarmed By Hornets
The 2018 schedule for Mt. SAC Women's Soccer kicked off with a tough 1-0 loss to the visiting Fullerton College Hornets on Tuesday, Aug. 28.
After a long off-season following a 7-10-3 record last year, the Mounties looked to rebuild the squad with newer talent around six returning players.
Among the returning core is sophomore goalkeeper Jacqueline Botello, who tallied six saves off seven shots on goal in Tuesday's match.
"[Botello] is one of the most hardest workers I've ever seen. Her level of confidence and her drive to be an excellent person and athlete really made a huge difference in the game," Mounties interim head coach Kristen Purper said.
"Being our first game, I take it as a learning experience, so we have to keep on practicing and achieving," Botello said after the game.
During the scoreless first half, Mt. SAC midfielder Casey Moore received a cautionary yellow card in the 26th minute of play.
After the break, the Hornets scored a second half goal with Taylor Hobbs putting the ball in the back of the net on an assist from Ivaneli Marino in the 64th minute.
Things got heated late in the second with Mt. SAC midfielder Hannah Grady receiving a yellow card as the Mounties pressed on the Hornets' backline.
However, Hornets goalkeeper Savannah Dyer shutdown the Mounties' comeback chances, securing a clean sheet for the visitors.
Despite the loss, the team's tenacity showed on the pitch while Purper identified key areas where the squad will focus on improving.
"When we had confidence in certain parts of the game, we executed very well, we attacked the net pretty well, and we had better opportunities. We have a very young team; so now that we got those extra jitters out, I think the next game we're going to be better and ready to go even more," Purper said. 
"The team is going to know what they're capable of and I have total confidence in them to pick it up. I'm still proud of them; they worked really hard to get here, we're still deep in our bench, and despite the result, we learned a lot."
The Mounties will have the next two days to regroup as they get ready for a 1 p.m. clash at home on Friday against Lake Tahoe Community College.
"We have to have and keep our poise during the game, stick to what we know and stick to what we've practiced. We'll build that confidence in putting the ball in the back of the net and attacking as a unit," Purper said.
Leave a Comment
About the Writer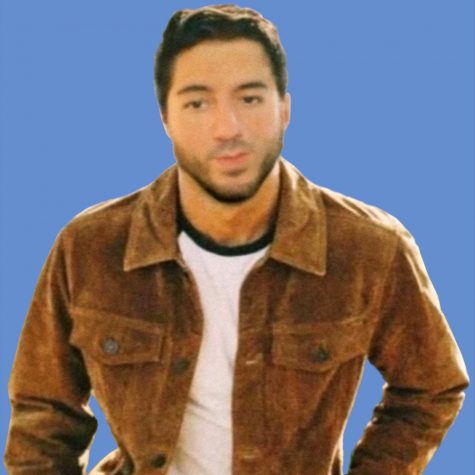 John Athan, Sports Editor
John Athan is the Sports Editor for SAC Media and SAC Sidelines. He is a journalist, multimedia producer, writer and voice talent from Greater Los Angeles. His passion for storytelling is only matched by his love for tacos. He is also a free press and community advocate with a background in social and behavioral sciences.