Cafe con Libros Thrives in Creative Community
"As part of the community, our mission is to provide a space for everyone to embrace art, literature, cultural expression; in all its forms, to enlighten the future of our community."
For founders Adelaida Bautista and Patricia DeRobles, Cafe con Libros is a project and business endeavor that means a great deal to members of the community and inevitably, the City of Pomona.
Within the red brick interior walls of Cafe con Libros, patrons are immediately struck with a wave of authentic beauty unlike any other bookstore. Near the front of the store and towards the back, there is always something new that catches an individuals eye.
From the retailed books available for sale, the canvas paintings from local artists which hang from the walls, to the couches by the lending library where books are donated and available for free, Cafe con Libros is a creative person's oasis.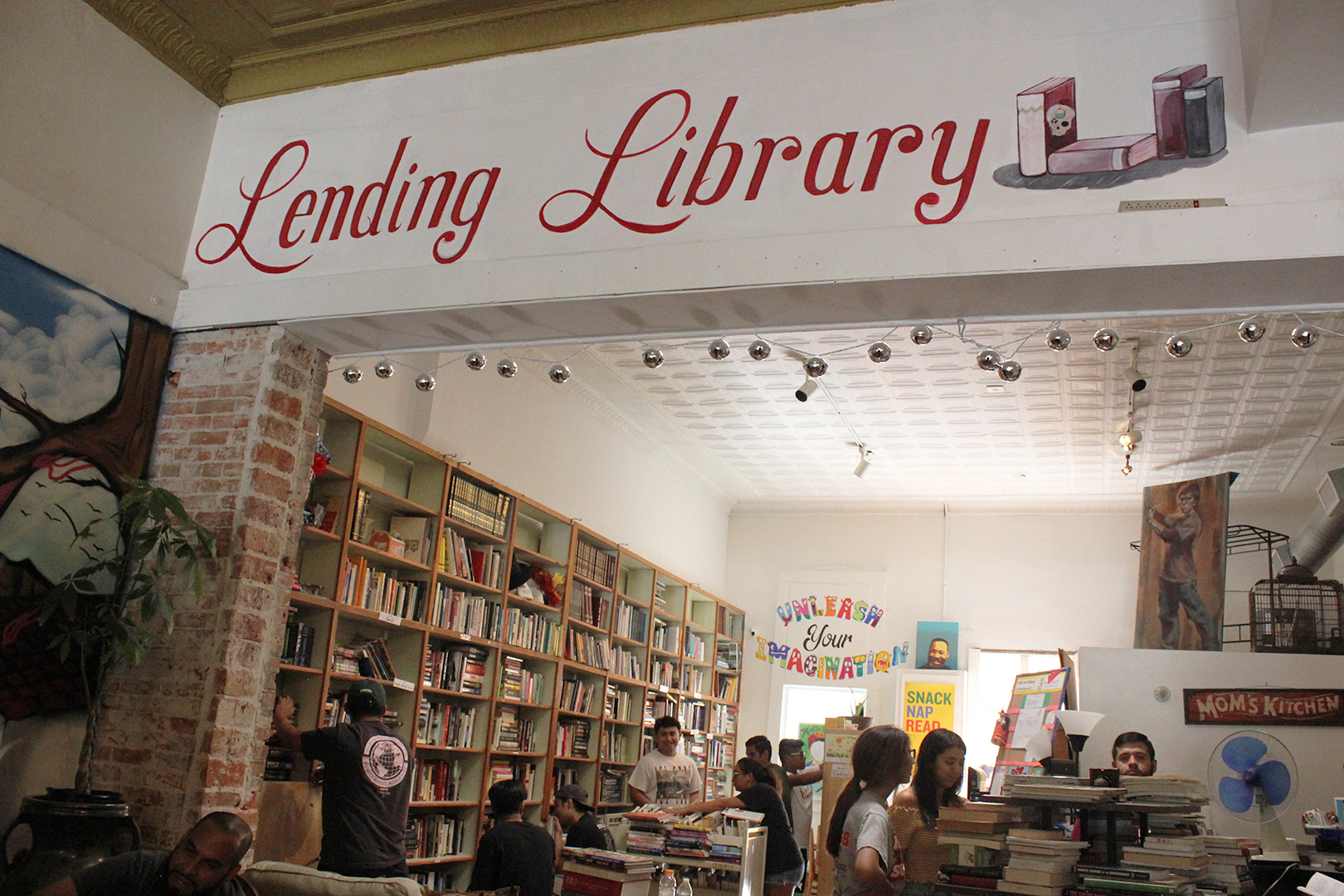 Having been previously opened 20 years ago, the establishment was a mecca that housed creativity from outlets such as  many forms of writing and art that expressed the POC experience.
"When we opened our first bookstore we were looking for authors that represented our experience. So we had our tag that was for women and children of color because that was our experience," Bautista said.
Unfortunately due to some unfortunate events and the ever changing patterns of life, Cafe con Libros had closed five years later.
Both Bautista and DeRobles knew that the city of Pomona deserved a space where resources were accessible to the community. Resources that valued the importance of expression and learning; a space that the two never had when they were growing up.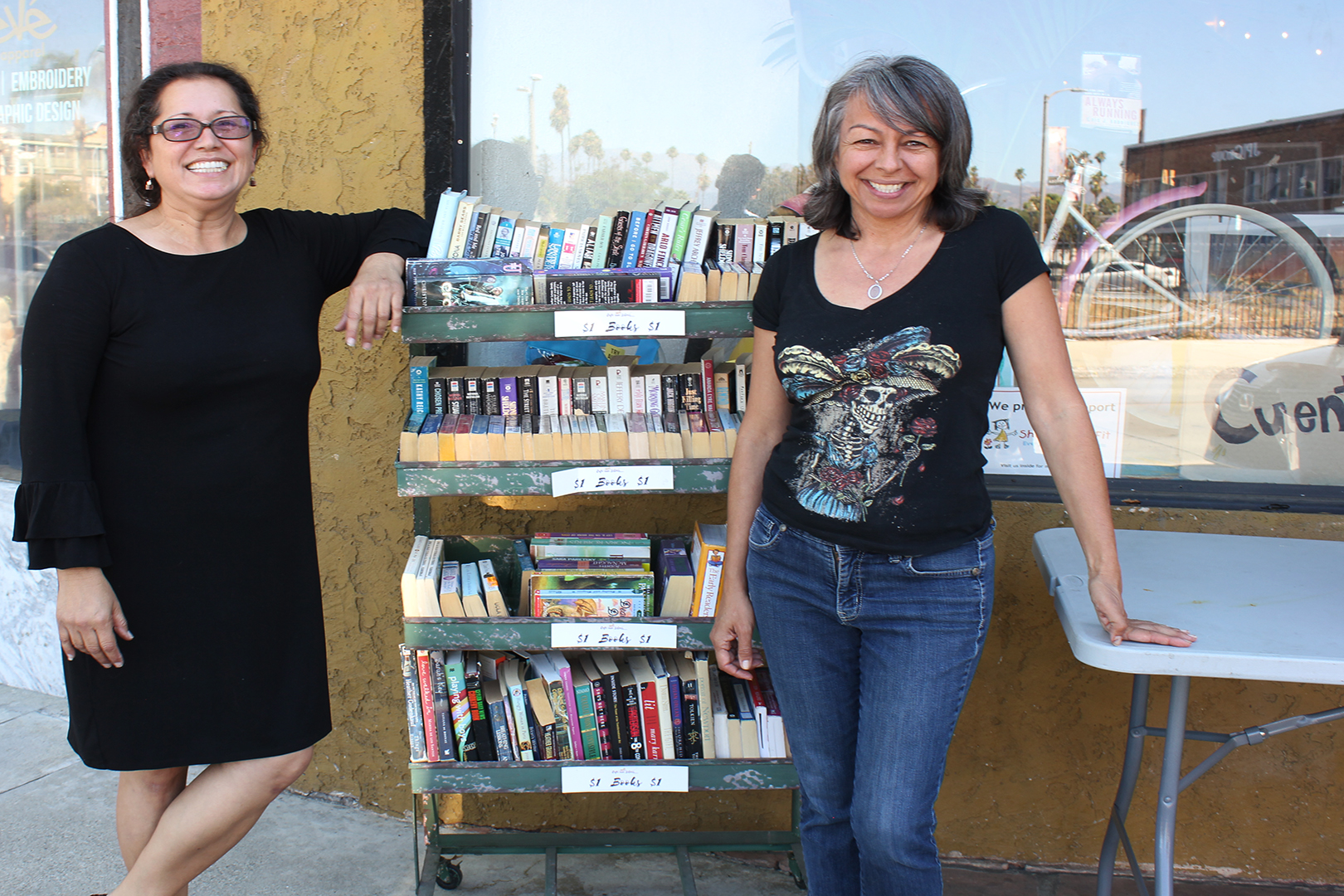 Once their original space from 20 years ago was available for lease, it began a conversation between the two women about re-opening their establishment.
"When we decided to open again, we knew we had to be different. We knew that we had to find other ways to fund some of the activities that don't generate revenue," DeRobles said.
And different they were. Many changes were made that would generate revenue while stregthening and supporting Cafe con Libros to what it is today.
DeRobles and Bautista found a new home on W 2nd St. in the heart of downtown Pomona . Both women decided to make their project into a nonprofit organization and while in the process of transitioning, they decided to divide the work of running an organization by building a team.
The team consists of ten board members who assist DeRobles and Bautista with running social media accounts, managing budgets and overall creating concepts and ideas that bring community members together.
"They (board members) are the age that we were when we first started, so we might have experience but they have great ideas. That's pretty cool and the ideas that they bring are so much more updated and relevant. We may have the experience but they bring us ideas that we would never think of," Bautista said.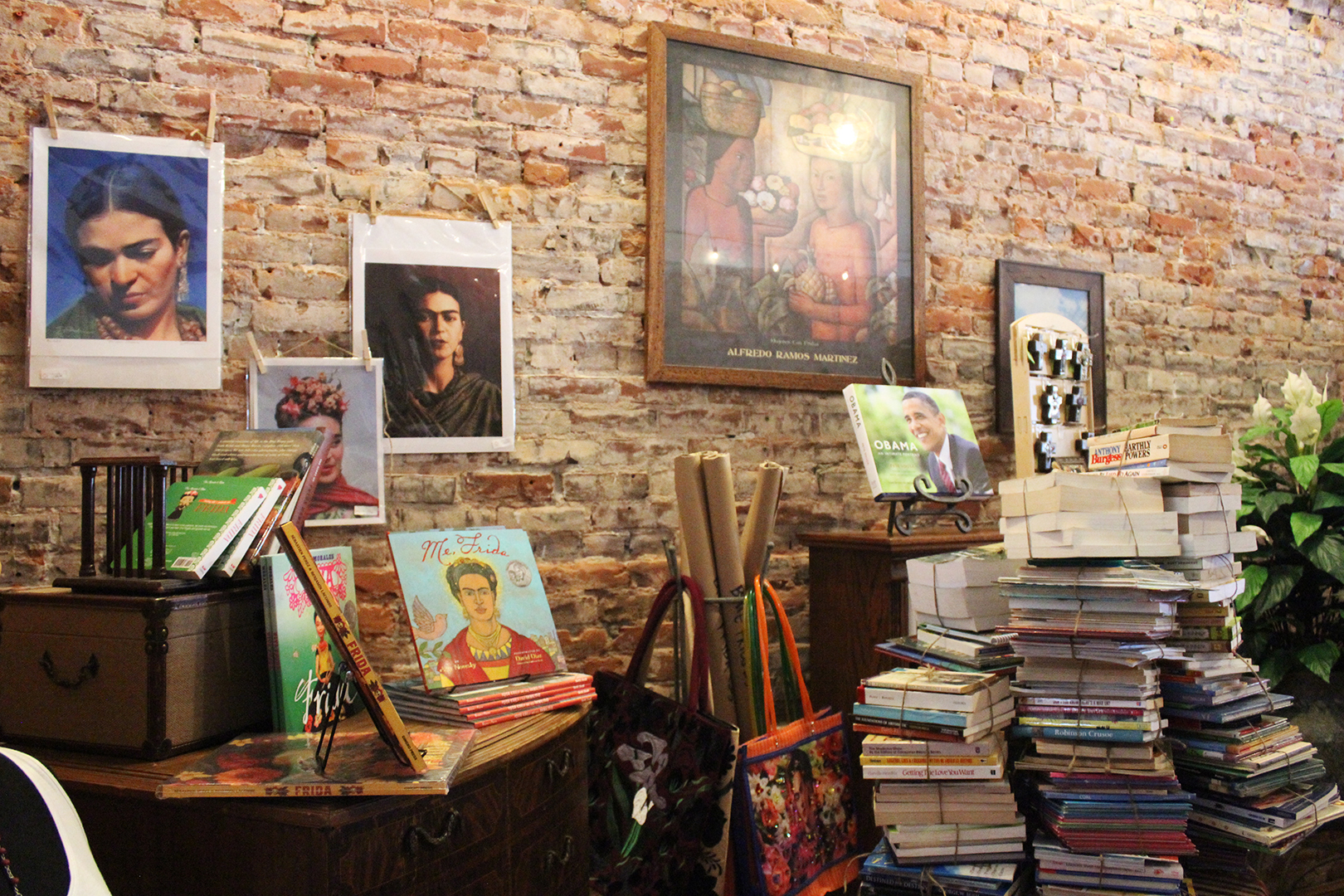 With the great deal of support that they have now, DeRobles and Bautista are in a place of pure bliss.
"That's the key. Come in and meet somebody… hear a story… show your story, that type of thing. We have regular book clubs and workshops that meet but it's more than just engaging in that book or form of art. It's the dynamic of what happens around stories or artistry, that's our focus," DeRobles said.
The establishment was built with the purpose of providing space for community members where literature, cultural expression, and many forms of art are exposed, explored and embraced.
As Cafe con Libros approaches a year of excellence in bringing members of the community together, both DeRobles and Bautista share their greatest satisfactions that initially reminded them why they do what they do.
"I think everybody who walks through the door has a positive reaction. That's the biggest gratification, knowing that we put together a space that is welcoming and that people can take ownership of," DeRobles said.
Engagement and interface are what they strive for at Cafe con Libros and anything is possible for those who visit.
"It's great to meet high schoolers and college students and maybe if we're not even directly mentoring them, they could see the possibilities of what they can do," Bautista said.
So to those who look for hidden gems that grow in your heart over time, authentic spaces that incarnate forms of literacy, creative expression, and culture, then consider stopping by Cafe con Libros, you'll never know the stories that you'll  find, or the stories that you'll share.
Visit Cafe con Libros at:
280 W 2nd St, Pomona, CA 91766
You can also find them on their website and social media platforms:
Leave a Comment
About the Writer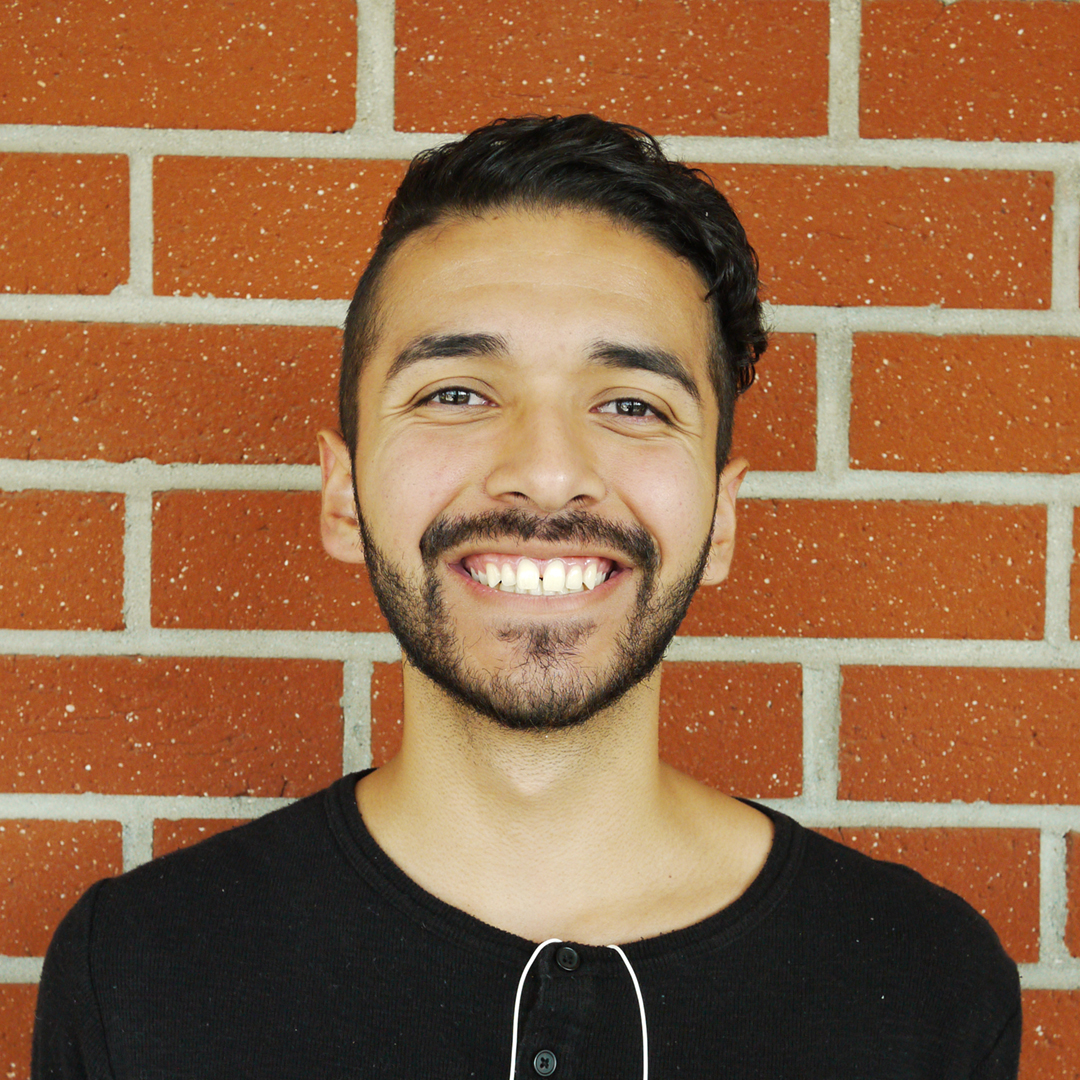 Joseph Harvey, Author
Joseph Harvey is the features editor of SAC.Media.