Thursday Night Battle At The Coliseum
A long-awaited rematch will take place in the NFL on Thursday night in Los Angeles when the Minnesota Vikings face the Los Angeles Rams. The last time these two teams faced each other, the Rams got off to a quick start with a touchdown and then were held pointless the rest of the game while the Vikings ended up winning 24-7. Thursday's game looks to be a much different game.
Los Angeles stepped up in the off season and traded for some star talent. These moves saw the acquisition of corners: Marcus Peters, Aquib Talib, and Sam Shields, as well as defensive tackle Ndamukong Suh. For the Rams to make these trades showed they had a serious plan in store for this NFL season. That's why they will continue their dominance on Thursday night, even with the current injuries they have.
Talib was just sent to the injured reserve (IR) a day before he is due to undergo ankle surgery, and Marcus Peters is a game day decision with his calf injury. Both were a big part of the passing defense and now the Rams must look to Sam Shields to pick up where the others left off.
Peters, Easley Listed as Questionable for Thursday

Official @CedarsSinai Injury Report 📝 » https://t.co/5j7z13JnES pic.twitter.com/ZiYX4YkaNA

— Los Angeles Rams (@RamsNFL) September 26, 2018
Shields took last season off after getting four concussions in a matter of six weeks during the 2016 season while playing with the Green Bay Packers. Many people will have doubts on whether he is able to return to a top level of play, but there is no doubt in my mind that the passion and drive is still in this veteran cornerback. It will be vital for him to return to an elite level of play against Minnesota, since the Vikings have a strong receiving force.
A dynamic duo on the field and best friends off the field, @athielen19 and @stefondiggs' friendship drives each other every day.

📰: https://t.co/nEub2iVi0R pic.twitter.com/nh0Wiu4cn1

— Minnesota Vikings (@Vikings) September 27, 2018
Between Adam Thielen, Stefon Diggs, Kyle Rudolph, and a few other contributors, the Vikings are getting over 300-receiving yards per game. When you then look at their measly 66-rushing yards per game, it is obvious that the focus will be on the passing game and getting the ball to the receivers covered by Shields. In L.A.'s favor they currently have the number six defense in the NFL, only allowing 296 yards per game. Meanwhile, the Vikings have a number 10 defense in the NFL, allowing 323.3 yards per game.
Kupp Ready for Double Duty vs. Vikings

Read 📰 » https://t.co/rTIlmyEpDQ pic.twitter.com/iUMi1stHPI

— Los Angeles Rams (@RamsNFL) September 27, 2018
Offensively, the Rams are getting over 300-receiving yards per game and over 130 rushing yards per game. Todd Gurley II and Brandin Cooks have a lot to do with the success of the Rams offense. Gurley II is getting 85-rushing yards per game while Cooks is getting 112-receiving yards per game. QB Jeff Goff is not limited to those two players though as he has help from Malcom Brown, Robert Woods and Cooper Kupp.
This will be a fun game to watch with quarterbacks since both are entering Thursday's game with a 305-passing yard per game average. In case you think this is an anomaly, here are some more comparisons between the two. Goff has a 70.3 completion percentage against Cousin's 68.3. Goff has a 2% interception rate against Cousin's 1.4%. The main difference comes in the passer rating where Goff takes control of the argument over who is having a better season with a 111.0 against Cousin's 98.8.
"3-0! Now onto Thursday, man."

Sounds of the Game: #LACvsLA. pic.twitter.com/DR9bz9qxCG

— Los Angeles Rams (@RamsNFL) September 27, 2018
I think that the Rams will come out to a quick start tonight against the Vikings with a taste of revenge in their mouths. I know that a veteran QB like Cousins will try to exploit Shields not having played a regular season game since 2016 by getting the ball to his elite receivers being covered by him. I know that the Vikings give up over 100-rushing yards per game with an elite rusher in Gurley II going against them. Give this one to the home team who is looking to stay unbeaten through 4 weeks.
The Jolly Life Recommends: Los Angeles Rams -7 (-119)
Leave a Comment
About the Writer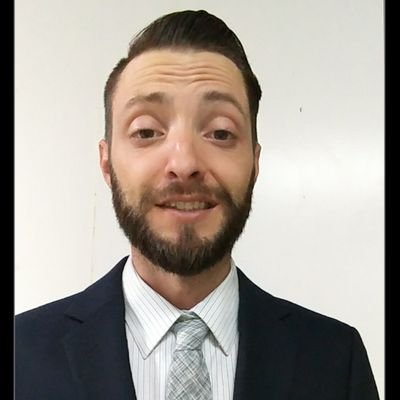 Travis Jepeway, Author
Travis Jepeway is a sports columnist and senior staff writer for SAC.Media. He is a student at Mt. San Antonio College studying journalism.