If You Can't Run…Roll
From jumping off a pier to jumping off a plane, Andrew Bogdanov is an accomplished man with an adventurous soul. Bogdanov, 23, has traveled the world and enjoys competing in sports, yet surprisingly, he is paralyzed from the chest down.
His injury dates back to Valentine's Day of 2014. Bogdanov was celebrating the holiday with his then-girlfriend out on the snowy slopes of Arizona. His girlfriend was new to snowboarding so he had spent the day teaching her how to ride down the bunny slopes.
Bogdanov, a thrill-seeker and advanced snowboarder, temporarily parted ways with her so that he can go solo down a large slope. Smoothly cruising and doing some hops, Bogdanov made it to the bottom to await his girlfriend for lunch. He figured he could probably make it down just one more time before she arrived, so he went back up the lift.
As he glided down the mountain, he approached the first jump. With no tricks and no problems, he landed in the clear. He sped down to a slightly steeper jump, and as he approached it, he prepared to reach for the back of his board for a tail grab, an in-air move where the snowboarder grabs the tail of the board with their back hand . But unfortunately, after leaving the snowy ramp, he launched about two stories above the ground rotating backward.
Bogdanov was not wearing a helmet, so he flew past the initial landing point and landed on a flat surface where he crushed his neck. He instantly lost the feeling in his limbs. He was confused and tried to sit up, and even grabbed his legs and started moving them around. That's when he knew. He found a  fellow skier and asked them to call ski patrol, and then called his girlfriend. He told her, "Don't freak out, meet me at the hospital… I'm paralyzed."
The ski patrol arrived and loaded Bogdanov onto the snowmobile and airlifted him to Flagstaff Medical Center. The doctors cut off his brand new jacket and went through the front of his neck moving his trachea aside to remove the shattered bones. They placed a cage over his head for recovery.
Bogdanov admitted to crying his eyes out to a close friend after surgery, but in a short time he was feeling positive and seemingly unfazed by the change. He was so unfazed that one of his friends said, "Dude, you're taking this way to well."
He largely credits his quick recovery to his support system. He spent two week in the Intensive Care Unit where his family and friends ensured him that he could still play sports and have an awesome life. He was also visited by others who were in wheelchairs and some who were even Olympians.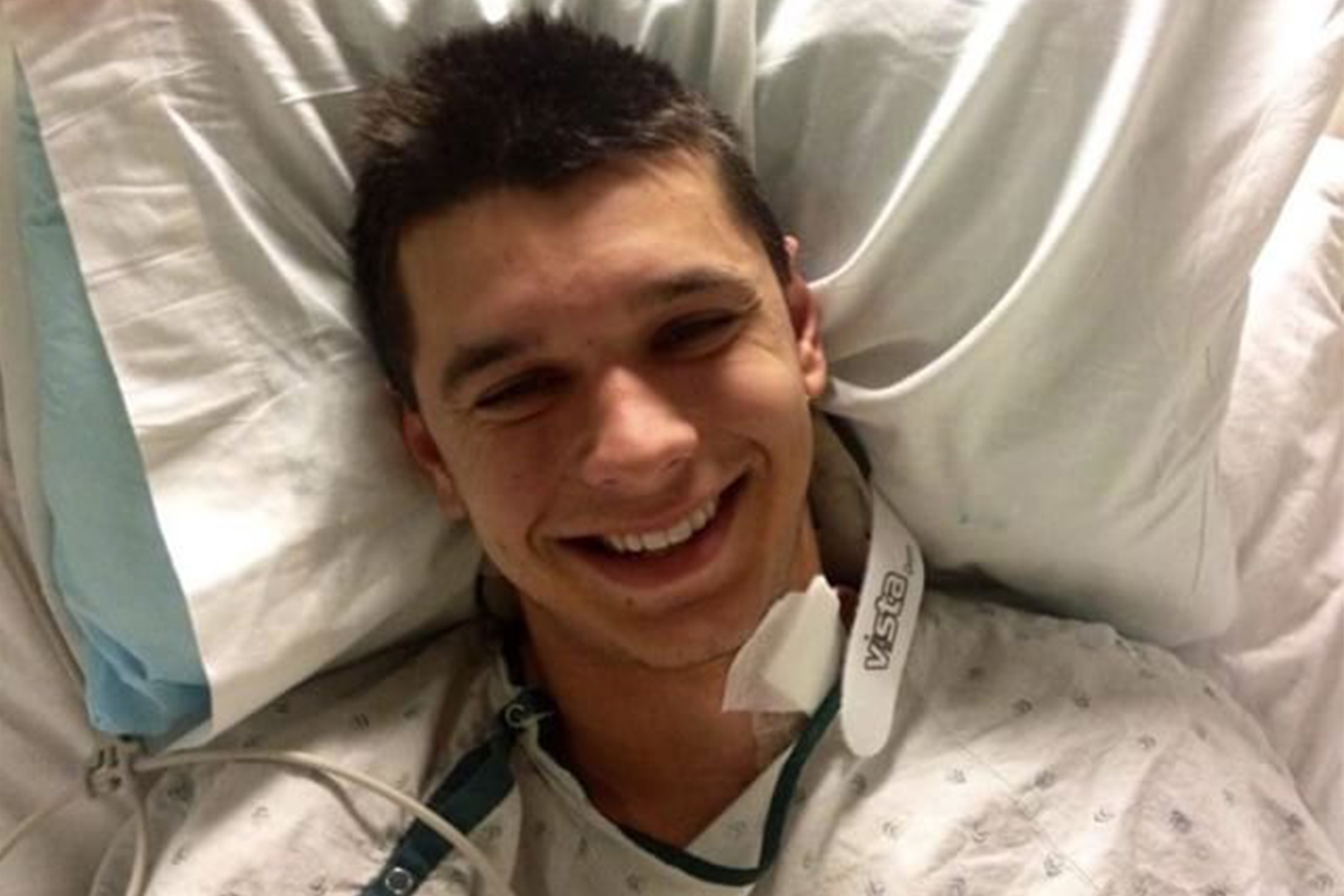 "I almost died," Bogdanov said. "It changed my whole perspective."
Following his medical treatment, he was transferred to Barrows Rehab in Phoenix to learn how to adjust to life in a wheelchair. After learning the basics, he decided to check out early, staying only for two weeks instead of the recommended six to eight. It was the fastest departure the rehab center had ever had but Bogdanov was ready to jump back into life.
Today, Bogdanov is still snowboarding along with other sports such as cycling, swimming and ATV riding. He completed his first triathlon, competed in the lacrosse nationals and even runs a gym for people with disabilities.
"I do everything I did before. It just looks different," Bogdanov said.
14 years later, #TheRivalry and October collide again. pic.twitter.com/C4a8Ox0Ext

— MLB (@MLB) October 4, 2018
Bogdanov also made the decision to return to school in pursuit of a bachelor's degree in entrepreneurship. He co-founded a company while in college and created Rebel Handcycles. Handcycles are similar to bicycles except they are powered by the arms instead of the legs.
According to Bogdanov, handcycles currently sold on the market are flawed in design and priced around $3,000 to $5,000. He said that the handcycles are difficult to use and could cause injuries.
His company, Rebel Handcycles, aims at refining the design of handcycles to cater to the disabled athlete at an affordable price. He hopes to eventually transition this college project into a fully functioning company.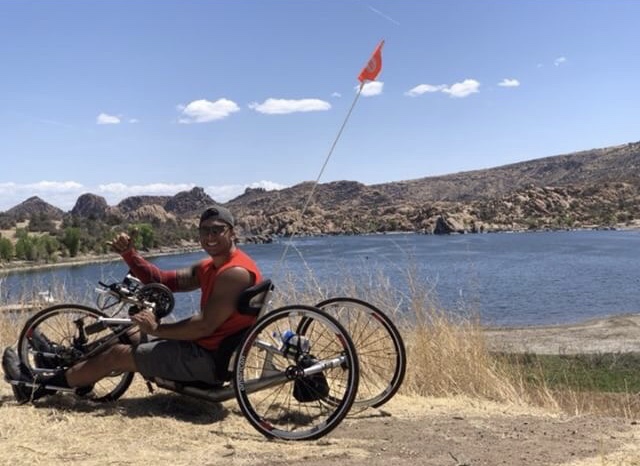 "I am actually happier after my accident," Bogdanov said.
Bogdanov graduated from Northern Arizona University last spring. In celebration, he went off on a budget backpacking trip to Europe with some of his friends. It was his first big trip after his accident and despite the issue of Europe's non-accessibility, he managed to get around.
Bogdanov is always on the move. He plans to take a year off to travel and go on more adventures.
Leave a Comment
About the Writer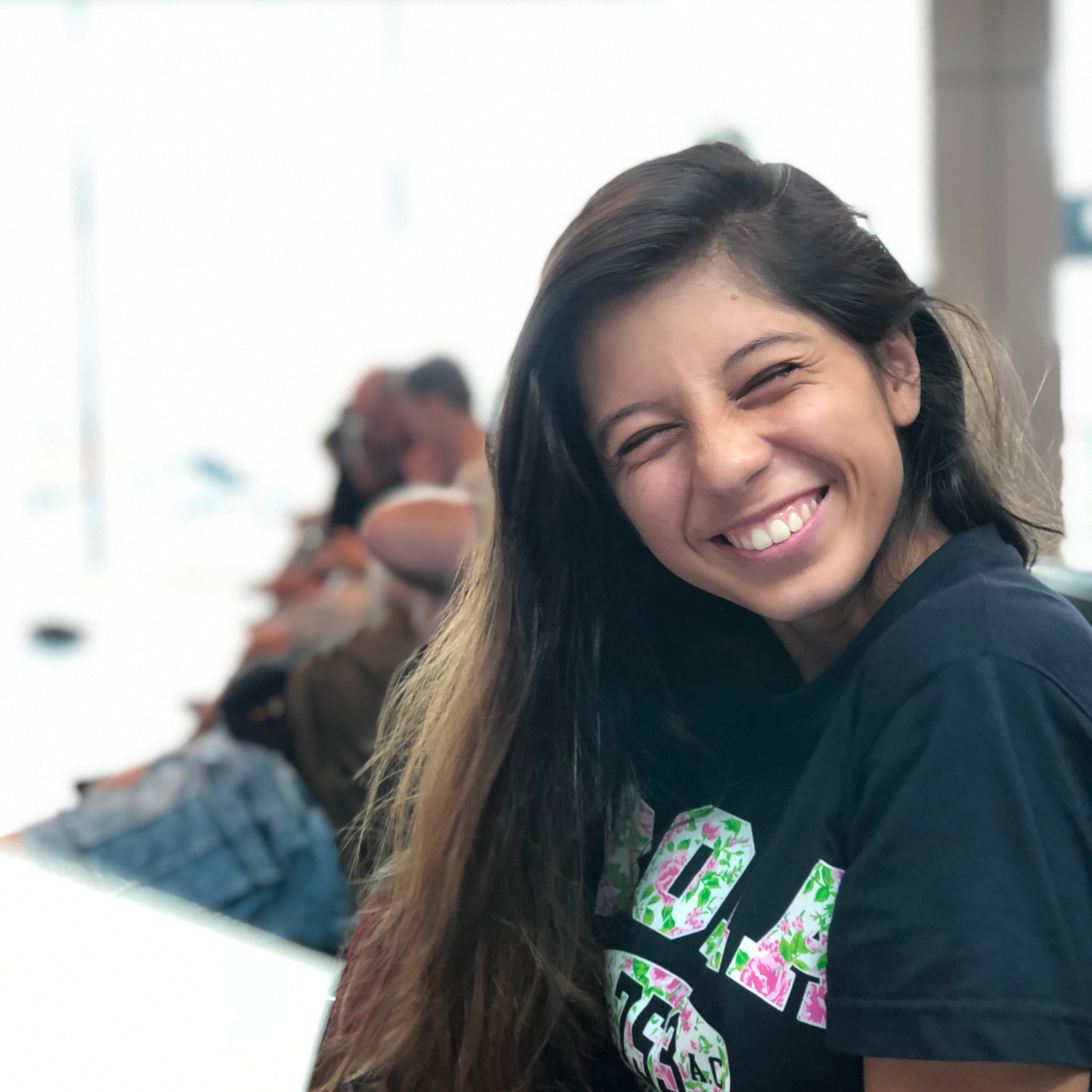 Kassandra Ruiz, Author
Kassandra Ruiz is a staff writer for SAC.Media