Behind The Horror of Halloween Fright Nights
But what goes into the making of these horror events that are aimed to frighten? Sofia Lizarraga, a 25-year-old scare actor, knows what it takes to be hired to scare. Lizarraga has worked at Knott's Scary Farm for the past four years, and now, works at Universal Studios Halloween Horror Nights.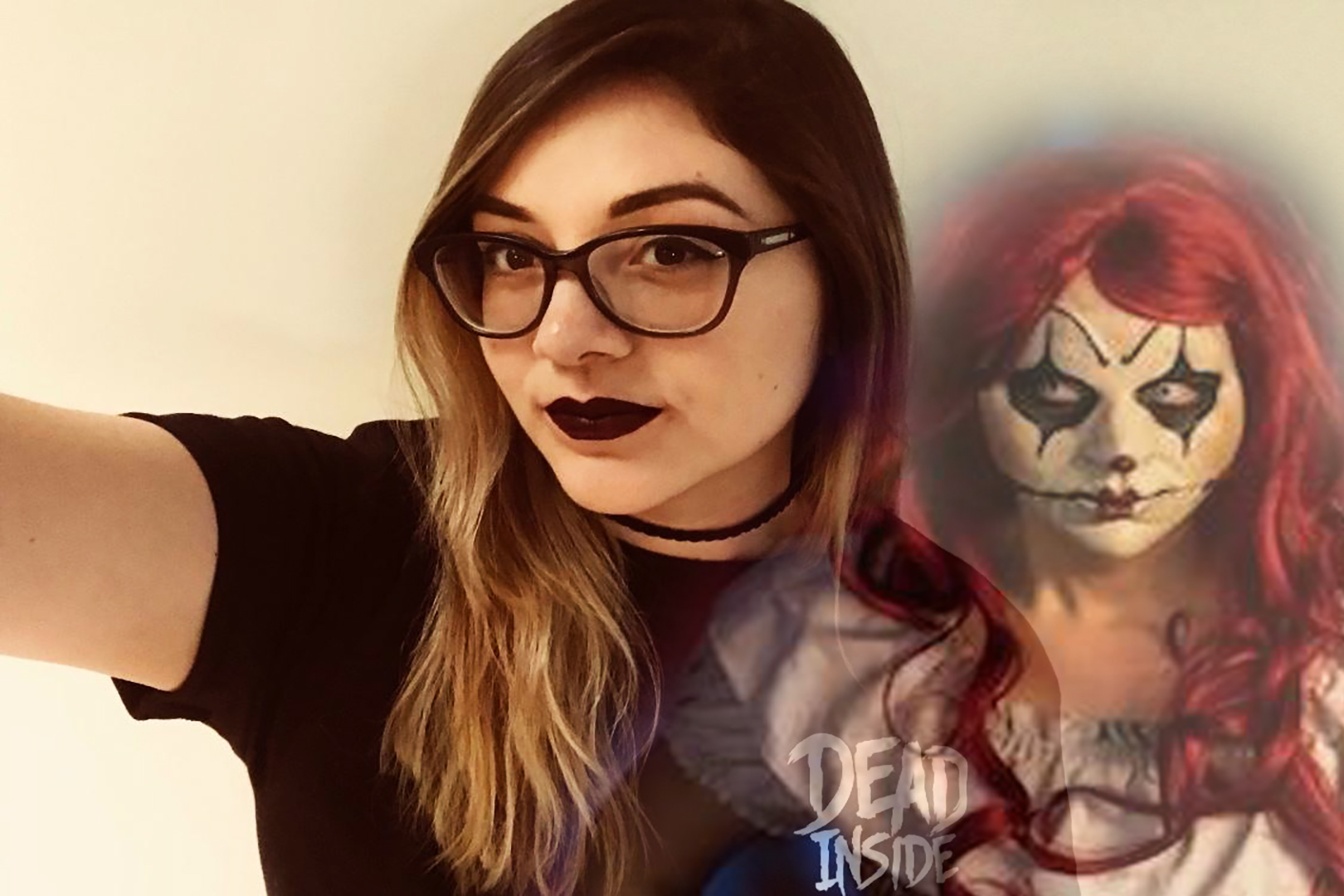 "I wanted to work at Knott's Scary Farm because I would go to the different Halloween events and witnessed the excitement and wanted to work at the event since it would be a fun experience," Lizarraga said.
The first step to landing a job at Knott's Scary Farm is the audition process which takes place from July through August. In the audition, a small group of future scare actors are evaluated by a panel of designers and talent coordinators. The performers are instructed to show their best clown, zombie, and creature impersonations. The performers have no makeup and costume, so acting out the monster's impersonations can be tough. The evaluators look to see which character will fit best with the performer.
After getting past the audition, the next step  is scare school which consists of the scare actors getting assigned the character that they will act during Knott's Scary Farm. Scare school helps the performers familiarize themselves with the style of role that they'll  portray at the event.
"My experience at scare school was more than anything I can imagine because they want us to be comfortable with the role you're playing so we can perform to our fullest potential," Lizarraga said."
Now it's time to perform. Getting ready including applying makeup and getting into costume that can take  up to 30 minutes to an hour and a half.
Gianna Ford, who worked at Knott's Scary Farm in for the past two years, performed in  the ghost town portion of the park.
"I loved coming in every day and transforming myself into a scary monster because only one day in October can you dress up, but by being a scare actor I can come to dress up throughout the whole month of October," Ford said.
When  Lizarraga first started at Knotts, she worked in the "Dominion of the Damned Maze," playing a living statue. Working in a maze is different  than working in a scare zone. In a maze, it is more accessible since the scare actors have a set to work incorporated with lights, sound effects, and music to give the guests a scarier experience. In the mazes, the guests are in an enclosed space which will freak the guests out even more. But working in maze can put a lot of stress and pain on the body.
Alexis Montoya worked at Knott's Scary Farm in 2016 in the  Trick-or-Treat maze.  She said that the physicality of the job was more than she expected.
"I never really knew how physical it was because it is very jerky on your body and your body by the end of the night will be in pain," Montoya said.
Scaring people is not as easy a job as people think because for six straight hours a person needs to exert a substantial amount of energy throughout the night.
If a scare actor is not working in a maze, they will usually be in the scare zone. A scare zone is a specific outdoor area that features costumed characters that fit the theme of that area with the intent of scaring people who walk through these zones.
The last three years of Lizzaraga's stay at Knott's Scary Farm was performing as  a clown who would walk throughout the  park scaring people.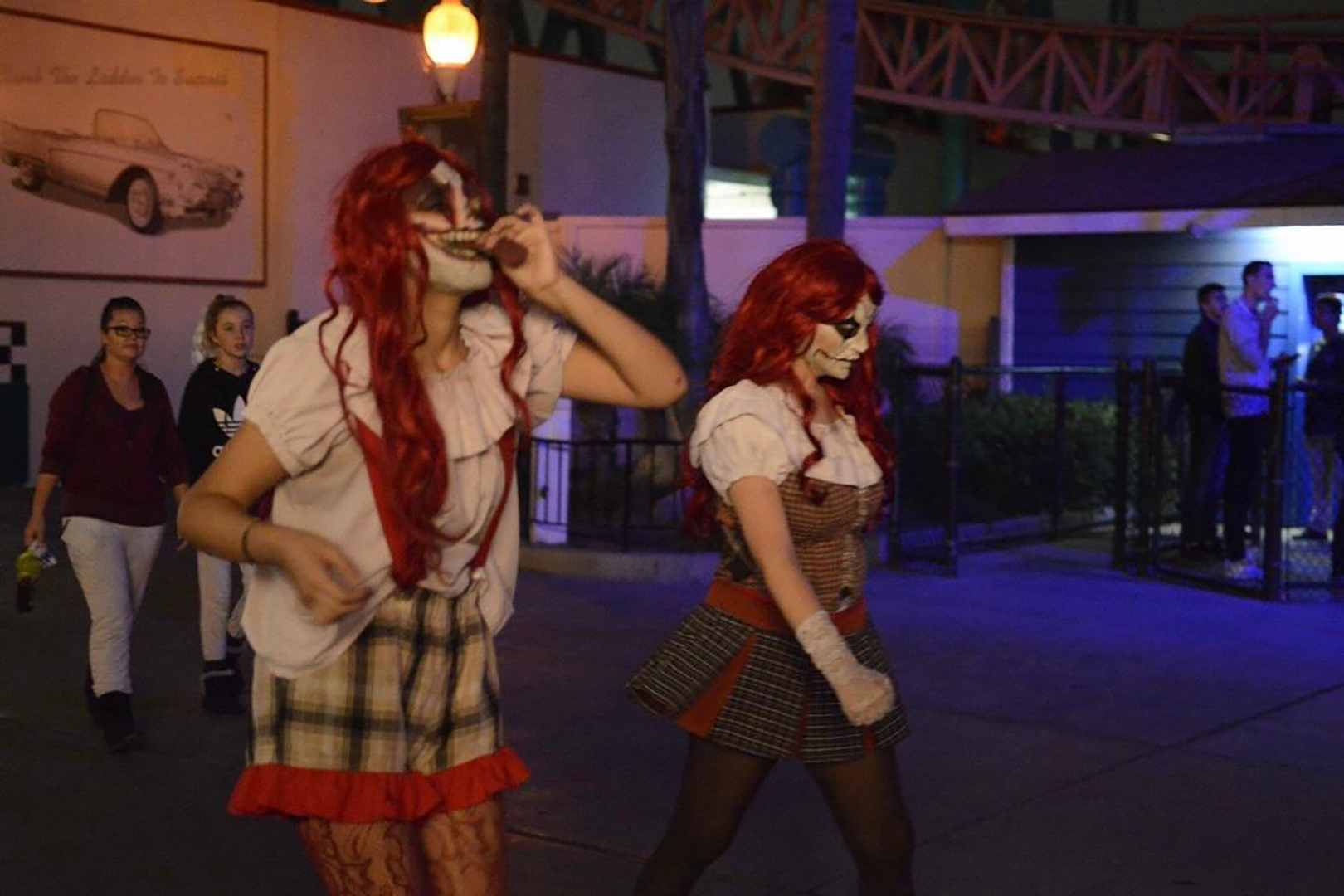 "You have to create the atmosphere for everyone, because by being outside, the guests can easily see you and can be a little challenging because you want to scare the guests unexpectedly," Lizarraga said.
Although working at Knott's Scary Farm can be fun, there can be some negatives. The guests can get physical with the performers. Lizarraga said that she has gotten hit and even grabbed inappropriately by the guests.
"When I was working in the dominion of the damned maze,  I was a living statue, and there was this guy who grabbed my boobs, and he apologized and thought I was a fake statue, but I did not even look like a fake statue," Lizarraga said.
She added that the guests can quickly get away with messing with the performers since security does not help with the situation.
However, Lizarraga said the positives outweigh the negatives.
Lizarraga is hooked on horror genre and wants to continue working at Halloween events. This Halloween she will be scaring people at Universal Studios Halloween Horror Nights.
"It is like a getaway from your actual real job," Lizarraga said.
Leave a Comment
About the Writer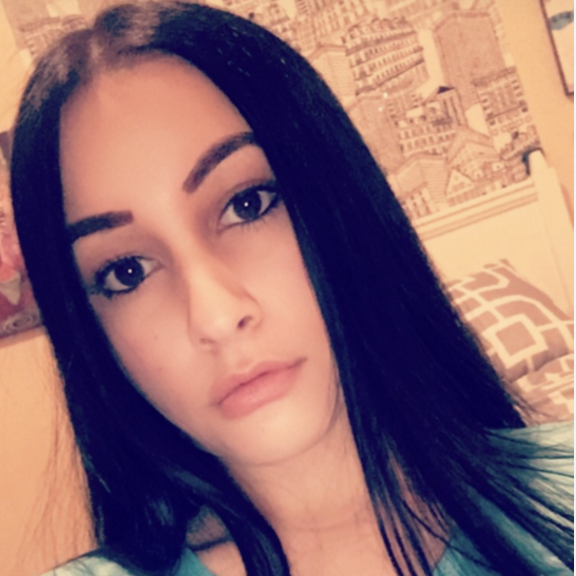 Tania Khan, Author
Tania Khan is a features beat editor for SAC.Media covering people and places in the Mt. SAC and local community.