Restroom Suspect Apprehended
UPDATE 1:36 .p.m.:
At 10:36 a.m., SAC.Media spoke with Sergeant Patrick Coussa from Walnut/Diamond Bar Sheriff's Office.
Coussa said Hernandez, though a registered sex offender, was not in violation of parole from Coussa's understanding of what occurred Monday night. Since he did not break any laws that night, Hernandez did not violate his parole by just entering and exiting the women's restroom, Coussa said. Coussa added that as he understood, sheriffs called Hernandez's parole officer to inquire if it was a violation. "It all depends on the intention. He didn't do anything other than, from what I understand, went in and washed his hands," Coussa said. Coussa was not on the scene the night of the incident. The officers who responded have not been able to be reached, as per Lieutenant Malone's request and the officer's schedules.
A similar incident occurred on Oct. 5 at Citrus College. Philip Osuna,25, is also on parole and was arrested at Citrus College "on suspicion of attempting to watch women as they undressed inside restroom stalls on campus," according San Gabriel Valley Tribune.
At 9:30 a.m. Oct 10, SAC.Media contacted Mt. SAC Public Safety and was connected with Deputy Chief Robert Wren who told her that he would not answer any questions, and that any questions needed to be directed to the marketing department.
Update Oct. 9, 8:00 p.m.: Suspect held in custody last night is a registered sex offender on parole named Marcos Hernandez. Details to follow.
Update Oct. 9, 3:30 p.m.:
SAC.Media spoke with Lieutenant Alicia Malone at Walnut/Diamond Bar Sheriff's Office. The suspect taken into custody last night has been released.
Malone said that according to the new law, it doesn't matter what bathroom a person goes into. She said law enforcement could not hold the male suspect for entering a women's restroom "unless there was more to it."
Malone added that the suspect did not commit a crime by going in and out of the restroom. She said there was no proof that the suspect had taken a photograph or assaulted anyone.
Malone said, "He was told by us and Sergeant Miller that he was not allowed to trespass on campus. He was warned and advised.  He can be arrested in the future for trespassing on campus."
SAC.Media contacted public safety three times and has left three voicemails for Sergeant Miller between the hours of 10:30 a.m. and 3:15 p.m. and have not yet heard back.
This is an ongoing story.
Update Oct. 9, 10:30 a.m.:
SAC.Media left a voicemail for Mt. SAC Public Safety Sergeant Miller at 10:06 a.m. and left a message with a deputy at Walnut/Diamond Bar Station at 10:17 a.m. The deputy said our call would be returned.
Last night, at approximately 7:30 p.m., a student reported to Mt. SAC Public Safety that a male was seen entering and exiting a women's restroom. Mt. SAC Public Safety arrived at Building 19 and apprehended a male, described as a 38 year old wearing a blue hoodie, with dark skin and a bald head.
Mt. SAC Public Safety restrained the individual, and according to a source who asked to remain anonymous, asked the male suspect to show them his phone. Authorities told SAC.Media that the perpetrator does not seem to be affiliated with the Mt. SAC campus.
SAC.Media reported on Oct. 1 that a male suspect had taken a photo of Mt. SAC student Nataly Guzman underneath a bathroom stall in building 17. Authorities did not confirm whether the two incidents were related.
Sergeant Paul Miller from Mt. SAC Public Safety said the department is glad that people are getting alerts and responding to them and because of that, someone was able to call public safety and public safety was able to call Los Angeles County Sheriff's Department.
Leave a Comment
About the Writer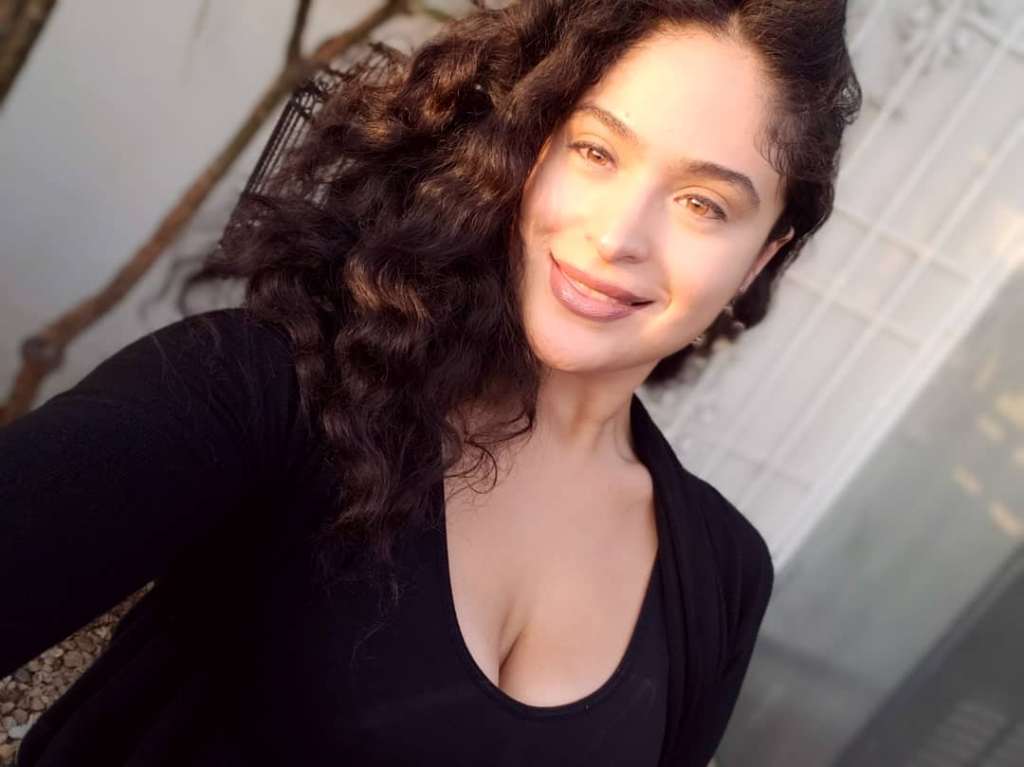 Brigette Lugo, Sports Editor
Brigette Lugo is the sports editor of SAC.Media. She is majoring in Spanish multimedia and her favorite things are The Smiths, family, and telling everyone she's Nicaraguan and Panamanian.