Mt. SAC Mass Evacuation Drill Highlights Issues
Update: Oct. 16, 9:35 a.m.:
Dust from construction triggered an alarm at 7:45 a.m. on Oct. 16 leading to an evacuation. This was just five days after a planned drill for the Great Southern California ShakeOut.
*****
At 10 a.m. on Thursday, Oct. 11 students were confused as an evacuation drill was staged across buildings 1-7, 9A–9G, 10-13, 16A-16E, 17, 18, 19A-19C, 20, 21A–21J, 26A–26D, 43, 44, 45, 60, and 61.
A mass evacuation happened on the spot, with half of the students completely uninformed that it was happening.
Even some students who were signed up for alerts were not notified.
Building 61, the three story math and science building, was evacuated in about seven minutes by four individuals with vests.
Lab Technician Steven Lopez, 27, was on the third floor evacuating students, and he did not receive the message either. He said that people have to sign up to receive these alerts, and that if they aren't received, IT needs to be notified.
The whole ordeal took less than a half hour, with an all clear issued after an estimated 15 to 20 minutes.
Those that helped evacuate the campus debriefed following the incident.
Officers were able to communicate among each other, but there was no communication with building marshals because of issues concerning radio communication.
An issue of students not taking the drill seriously or not was also addressed at the debrief.
At Mountie Cafe, students that had recently ordered food did not want to leave.
The people at the debriefing came to a consensus that this was because it was a drill.
Even though it was a drill, it was sprung on campus safety to see how they would react in the case of a real one.
Another concern was using the term clear for evacuated floors and buildings, because of the needed "all clear" call.
Two other issues involved groundskeepers driving as if nothing is happening, and the lack of caution tape or signaling that reentry is not allowed until the "all clear" is sent.
There will be another drill west of Bonita Avenue next fall, and a drill on the other side of campus in the spring.
Leave a Comment
About the Writer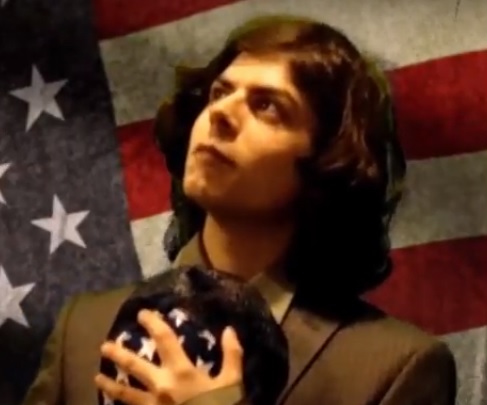 Joshua Sanchez
Joshua Sanchez is the former Editor in Chief and News Editor of SAC.Media. He was previously the managing editor of LAHS' student newspaper,
The Conqueror
. A portfolio of his reporting work can be found at
jdjoshsan.wordpress.com.