The Jolly Life with NHL Saturday
If you don't watch hockey then you are missing out. There is something fascinating about a sport that is so elegant and violent at the same time. A sport that allows the players to fight until one goes down. It adds flare to the sport that is much needed; a flare that is lost in sports now days that see penalties called for a player doing his job. I always love the end of hockey games when the players line up for handshakes, it brings the game full circle. But enough of how awesome the sport is, let's make some money off it.
One thing I heard from a former NHL player that stuck with me is, "I don't care what team we are playing, tell me who is in goal and I'll tell you who is going to win." I have seen good results based off of that theory. Of course, I add other variables into my factoring, but I like to start somewhere around there.
All of these predictions are given the probable goalies do start the games.
Home is what I represent💯 Family is wat I work hard for✊🏼 and American Samoa🇦🇸 is what made me💪 #MountieUp #P413 pic.twitter.com/lRb1dxI0PP

— #LegendaryAiono51🇦🇸🇼🇸 (@aionotonyjr51) August 8, 2018
ANA @ VGK: It is always difficult to bet against the Golden Knights when they are on their home ice. VGK has won 16 of 24 games at home. Anaheim, on the other hand, has won 11 of its last 24 on the road. Probable goalies are John Gibson and Marc-Andre Fleury. Gibson has been stunning so far while Fleury has been good. VGK started off the season with some struggles and can use a few games at home to pull it together to get back to their winning ways. I expect VGK to walk away with this win in regulation.
Frederik Andersen to start for Leafs after missing game with sore knee https://t.co/IzwIoGz7GC @Globe_Sports pic.twitter.com/smatIRNE9h

— The Globe and Mail (@globeandmail) October 18, 2018
STL @ TOR: Toronto started this season off as serious contenders and have not let down the hype. St. Louis has had a different start to the season and is struggling to put together some wins. The Blues single win this season came on home ice and they will be on the road for this one. They will be against a strong Toronto and I expect them to get trampled on. Frederik Andersen will likely be back in goal for Toronto and is a great goalie. He is much better than the Blues Jake Allen. Andersen has been dealing with a knee injury and lost his first game back against Pittsburgh. That loss came from him stopping 36 of 37 shots against him. Pittsburgh showed its veteran power and came out on top. St. Louis is not Pittsburgh though, and I think it will be revenge time for Toronto. With Friday being a day off for both teams, I think Toronto walks away with this game not only in regulation but will also cover the puck line of -1.5.
Nashville Predators: Pekka Rinne making his case for Vezina and new contract #Preds https://t.co/KfBdgnjqOH pic.twitter.com/9lKI1NGxbs

— Predators Report (@predators_fanly) October 18, 2018
NSH @ EDM: This match up will be an interesting one as both teams are doing well this season. Interesting enough, Nashville has come away with the win between these two teams every time since early 2014. I like the goalies in this game in Pekka Rinne against Cam Talbot. Rinne is by far the stronger goaltender in this match up and should shine in this one. Both teams have played well, and Edmonton has the advantage of home ice and a day off on Friday, but I still want to favor Nashville as a risk play in this one. I will put money on Rinne over Talbot any day of the week. Ill take the Nashville moneyline here.
Leave a Comment
About the Writer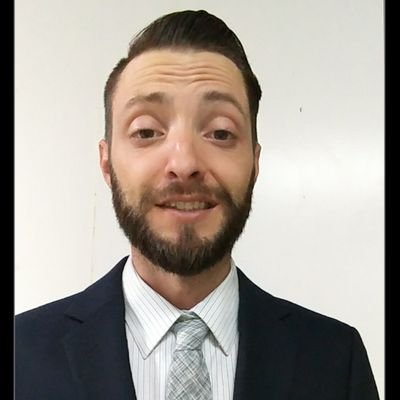 Travis Jepeway, Author
Travis Jepeway is a sports columnist and senior staff writer for SAC.Media. He is a student at Mt. San Antonio College studying journalism.