OC Japan Food Festival
The sun was shining down on the countless tents and concrete in Orange County as crowds gathered to partake in one of Southern California's largest Japanese culture festivals. Although small and confined to a portion of the fairgrounds, the Japan Fair was a host to many visitors.
Whether attendees were Japanese culture enthusiasts or simply visiting, they were met with heat, food vendors, live music and the thunderous roars from the United States Air Force Thunderbirds in a distance performing at the "Breitling Huntington Beach Air Show." As people looked up toward the sounds of jet engines, they continued through, canvassing and deciding which vendors to see.
Roaming through the crowd, the smell of food accompanied by the sounds of sizzling meat, noodles and egg being cooked filled the air. One of the vendors, "GEKO-TEI Japanese Kitchen," was handing out free samples near their tent, and we couldn't help but accept their offer. After trying their food, we decided to make one loop around the fair with the intention of stopping at every vendor.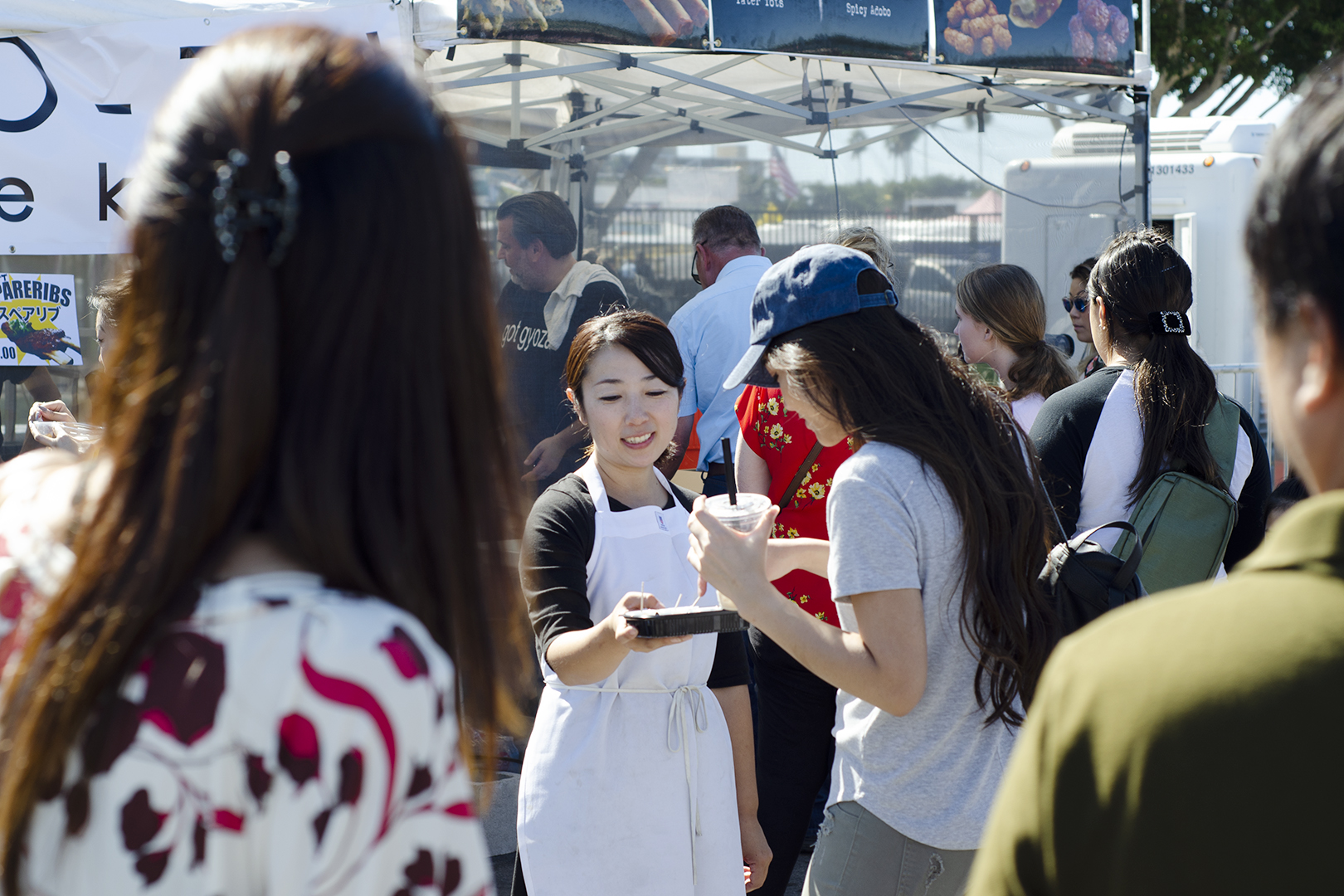 Searching for the perfect meal, we stumbled upon "Sunseeker," a Los Angeles based food truck run by Shingo Sato. Sato was born in Tokyo, Japan and has been cooking for 15 years. Sato's food truck serves yakisoba noodles and kobe beef rice bowls. Sato personally made us yakisoba noodles with beef, an egg on top, covered in ketchup and mayonnaise. To say it was "good" is such an understatement. The way the sweet beef mingled with the savory noodles made me want to have more.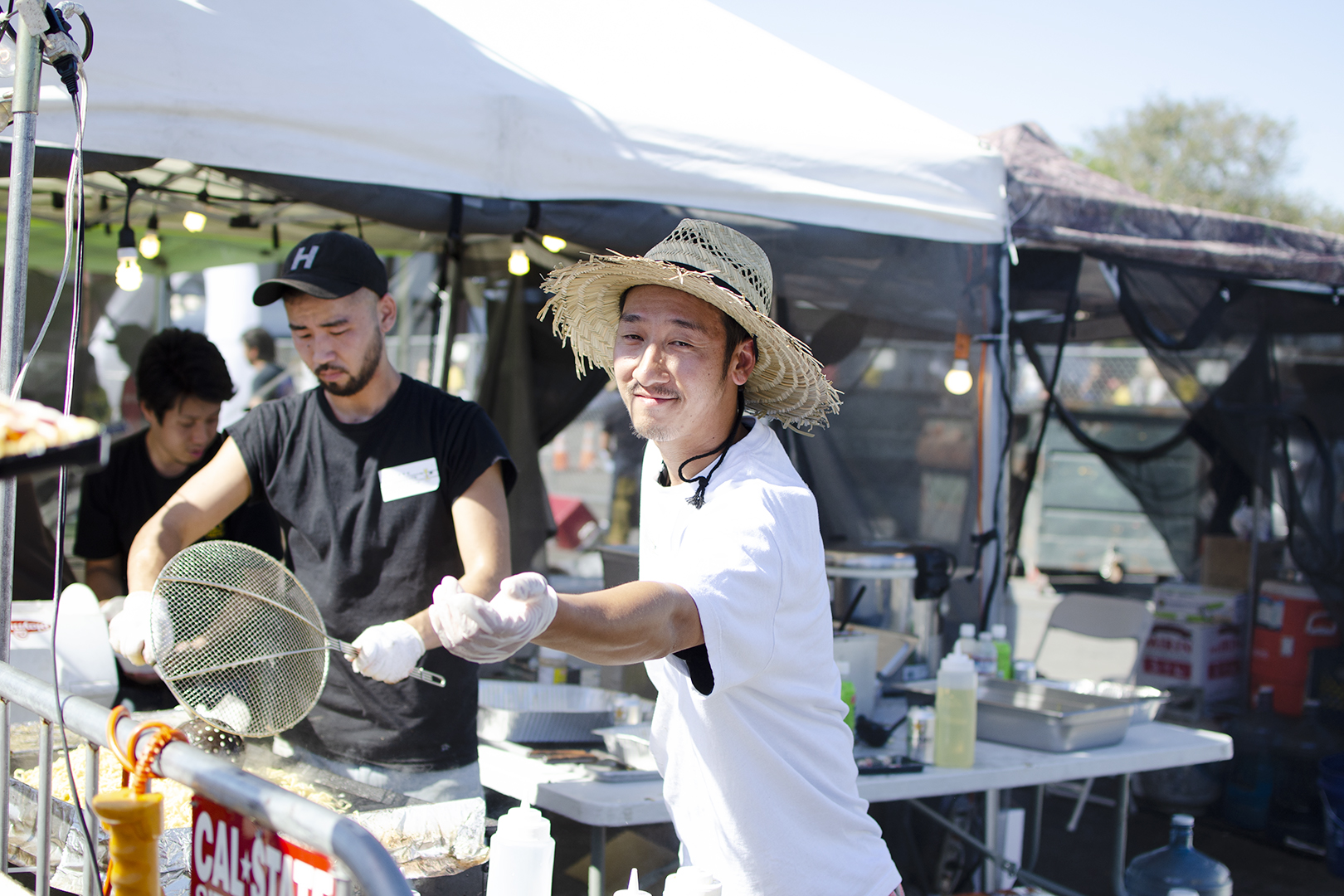 As we navigated through the crowd of friends drinking and couples sharing plates of food, the lines seemed to raise some confusion. Not knowing where to order and where to pickup, many customers lingered and huddled together in the same line.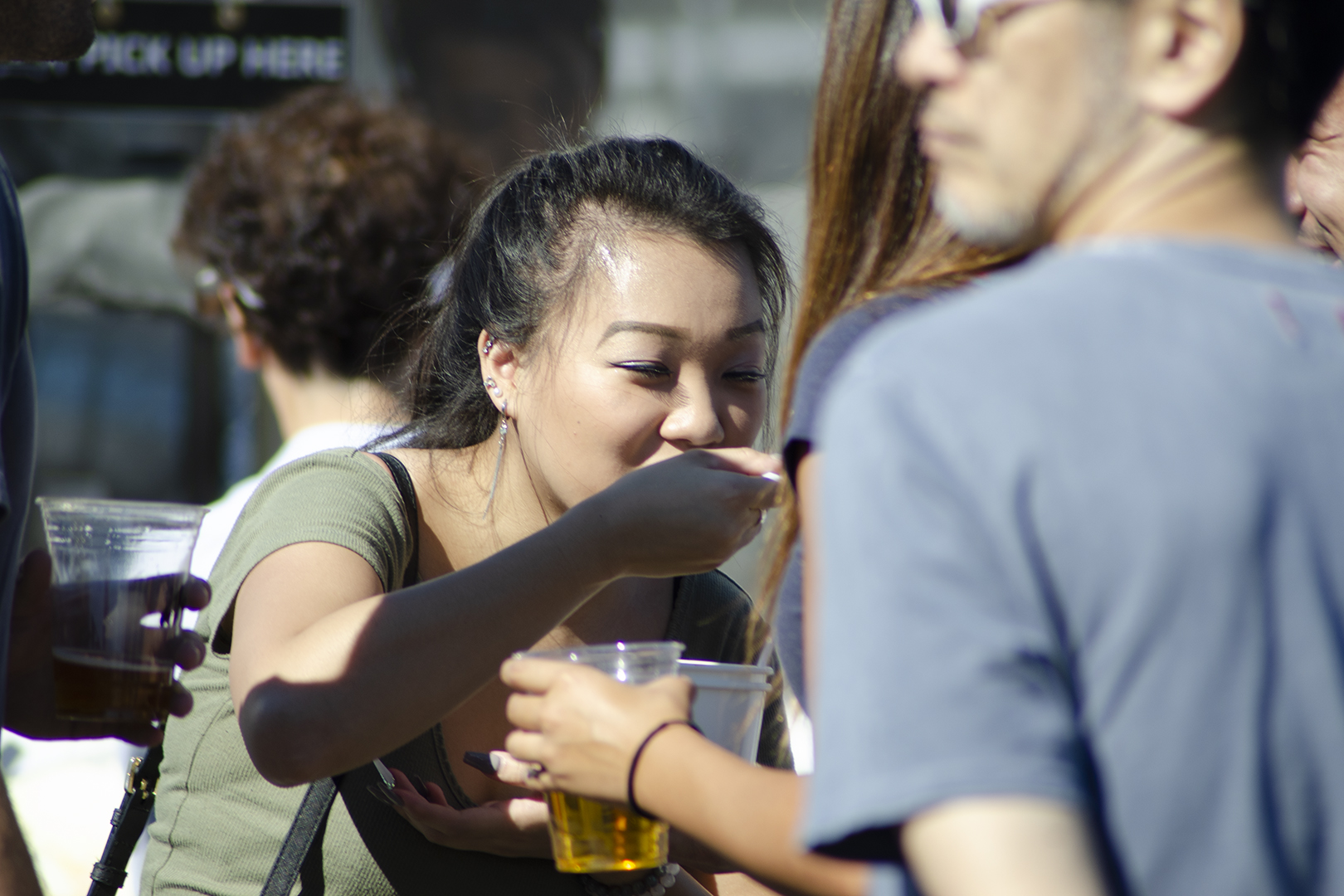 Wanting to satisfy our thirst, we found "The Bonk's Lab," a family-owned business that specializes in Filipino teas. Grabbing inspiration from the Philippines, the teas are poured into a bag with a string that one can tie to their wrist so they can comfortably eat and drink at the same time. "The Bonk's Lab" is based in the San Gabriel Valley and usually only sell at summer night markets.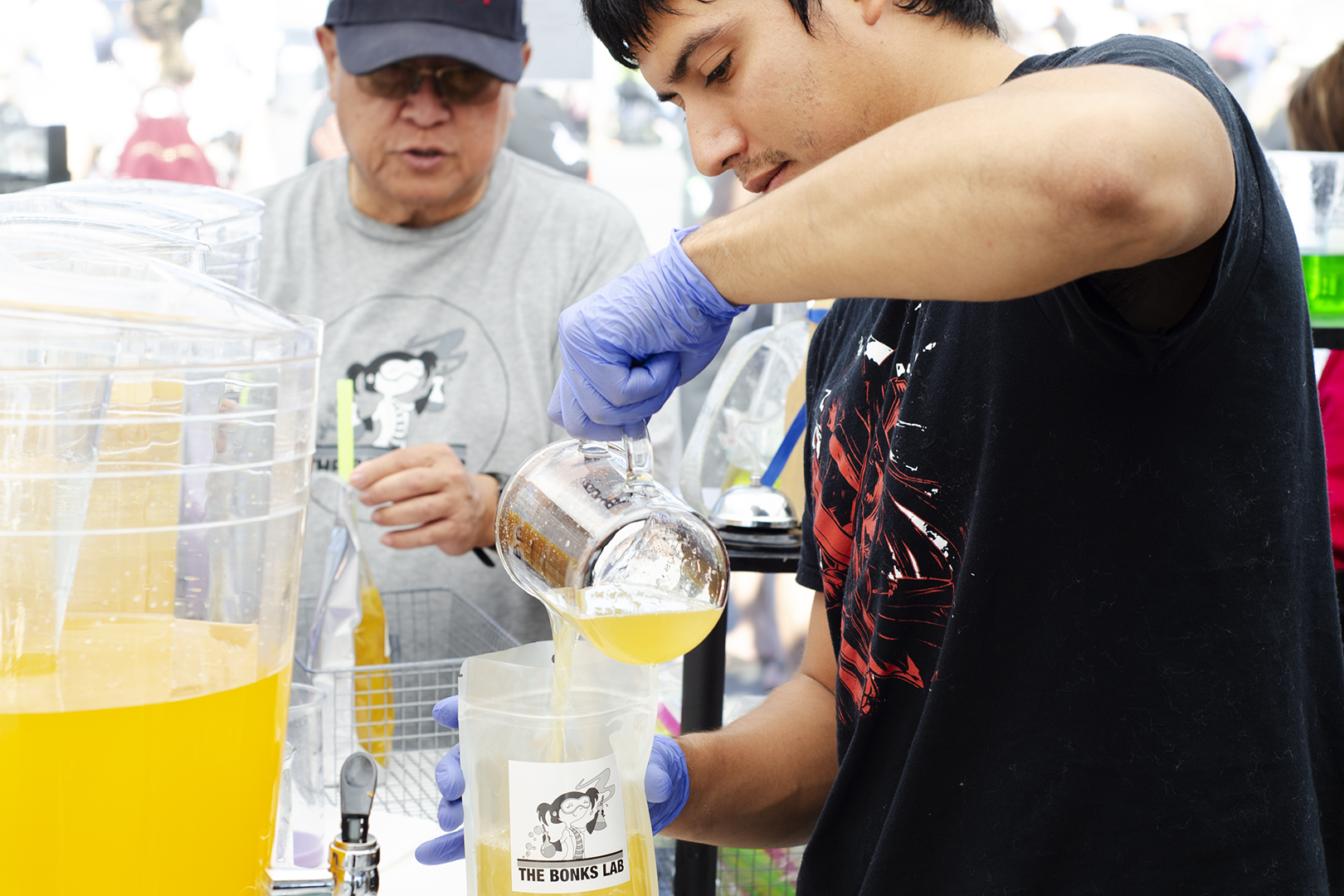 Trying to escape the heat for a little bit, we decided to explore the indoor part of the event. Once inside, we were greeted by Asian and white women dressed in Kimono outfits. While people took out their phones to snap photos of the women, the rows of vendors selling Japanese products caught our eye. From stuffed animals to more food, people were guaranteed to find something to catch their interest.
Overall, we were met with more than friendly vendors who were willing to talk about their journeys to entrepreneurship, inspirations and their future plans. Walking around the entire event, we couldn't help but notice the impact Japanese culture has here in America. Although we're all from different backgrounds, it's somewhat somber seeing people laugh and smile as they eat and drink with friends and family.
Leave a Comment
About the Writers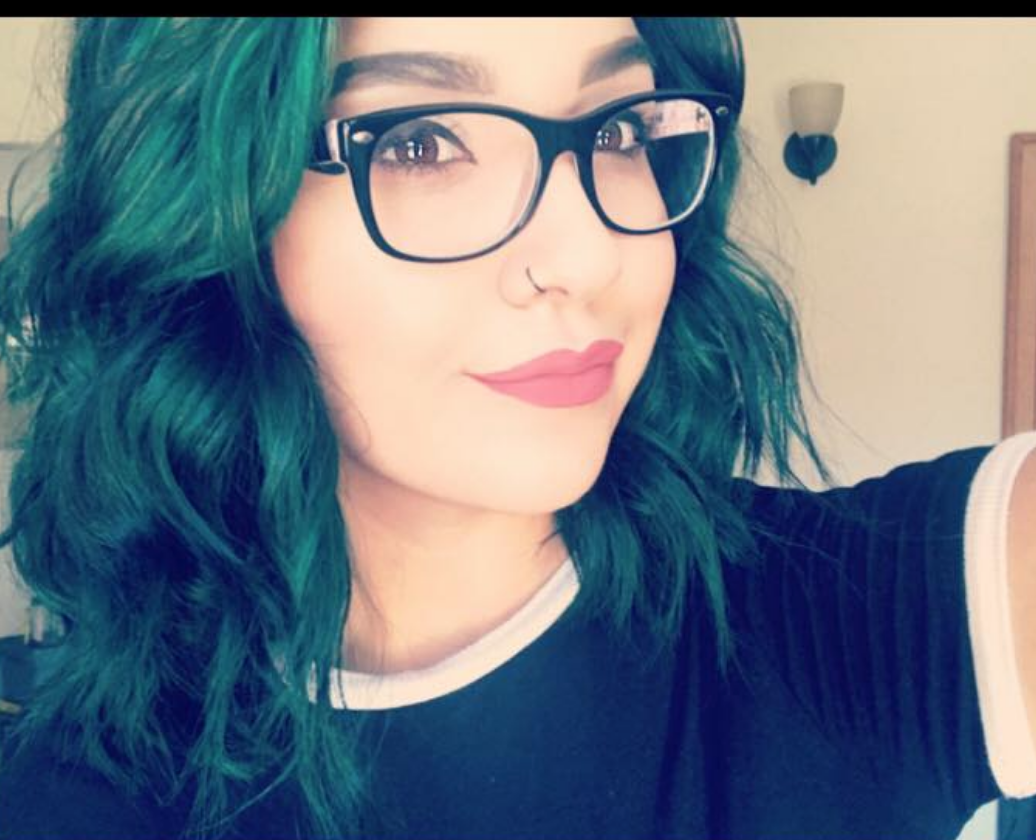 Andy Lizarraga, Author
Andy Lizarraga is the Arts & Entertainment Editor for SAC.Media.