Never Stop Fighting
TMillennial Bullsh*t is an op-ed column by Angelica Cruz based on her "Millennial News" series. This column will break apart the news and act as a resource to drive the movement for change for the younger generation, because honestly we're tired of all the bullshit.
---
In sports movies, there's always a big match that the athlete is working their way toward. Whether it's Rocky and the wrestling match or Air Bud and whatever sport he's playing in that particular movie, the main character trains, faces obstacles, and at some point in the movie, reaches the day where their hard-work will be judged.
For many Americans, that's what election day is. We have worked our way to this day, jumping through hoop after hoop that the Trump Administration has thrown at us. And while we can't completely vote out Trump (yet), we can vote out some of the people who have supported his backward policies.
But you've probably seen a thousand and one different advertisements, Instagram posts, tweets, and other forms of media practically choking you with the intention to make you vote. All of those things have told you everything I can ever tell you and more. But what would happen if voting wasn't enough? What if our work ends up being futile, and it turns out voter turnout doesn't match up to what we'd hoped for.
In the sports movie, we expect the happy ending , and at times we get the happy ending. But reality is things don't always go as we'd hoped, and as we learned from the previous election, anything is possible.
But if things do not turn out as expected, that doesn't mean we should end there. Unlike the movies, the credits don't roll and things fade to black once the big tournament happens. But the movie continues, and we have to live with the results of whether we managed to get the outcome we wanted or not. It's exhausting to keep feeling like you have to fight for something that feels like a lost cause, but the thing is there are people out there who you need you.
You find those people around you. They are members of the transgender community who are fearful their rights will be stripped away, they are immigrants or children of immigrants who are fearful Trump will make them leave the country, and they are groups of people who get a target on their back because of Trump's rhetoric. Whether or not you're a part of these communities, it shows you are not alone. And a team is better working together than separately.
So please, vote this Tuesday. If things don't turn out, take a breath dust your shoes and continue to keep fighting. Even if things do turn out as we expected, keep fighting. Hold your representatives accountable, continue to fight against the policies the Trump Administration tries to enact, and remember, this isn't a lone fight.
A Week in Update
This week in Trump's America, numerous groups of people were attacked indirectly and directly by Trump and his Administration. The transgender community was attacked after a memo was released saying that Trump's Department of Health and Human Services was planning on redefining gender by having it defined as "sex as either male or female, unchangeable, and determined by genitals that a person is born with." In return, this would erase protections for trans people who identify as a different gender as the one assigned to them at birth and take away any protections they previously had.
This is not the only time the Trump Administration has proved themselves to be anti-LGBTQ+. Earlier in the election, Trump tried to create a facade that he'd be an advocate for LGBTQ+ rights, but very clearly he has shown nothing but disregard toward the community with an administration filled with people who are openly against LGBTQ+ rights such as Vice President Mike Pence and Attorney General Jeff Sessions and has rescinded numerous Obama-era decisions that protected trans people.
Later in the week, 11 people were killed in a synagogue in Pittsburgh, Pennsylvania during morning service. The suspect, Robert Bowers, 46, who was was heavily involved in far-right websites and promoted anti-Semitic conspiracy theories online through social media. It was the deadliest attack on the Jewish community in United States history.
President Trump's statement on the incident were criticized heavily. While he condemned the shooting, he always said it was preventable if there was an armed person at the temple. That Sunday, he then blamed "fake news" for causing division between people and continued referring to the press as the "the true Enemy of the People."
And finally, President Trump announced this week that he had a proposal to end birthright citizenship, a policy guaranteeing American citizenship to any child born in the United Sates even if their parents are undocumented.
His exact words, according to his Twitter, were: "So-called Birthright Citizenship, which costs our Country billions of dollars and is very unfair to our citizens, will be ended one way or the other. It is not covered by the 14th Amendment because of the words "subject to the jurisdiction thereof." Many legal scholars agree….."
To-do for the week
Whew. That's a lot of stuff happening in such a short time. Take a breath, then continue reading.
First off, as much as voting isn't the only thing to do, it's an important thing to do. To reiterate, I can't force you to vote, but I can tell you voting will help make it much harder for Trump to continue doing what he's doing. Check your voter status and be updated on what and who you're voting are by researching.
With the trans community, show solidarity by speaking out against the unjust treatment of the Trump Administration with their planned memo. Teen Vogue wrote a great article on how to support the community during these times, whether it's something small like checking up on your trans and non-binary friends and or staying involved and donating. The smallest actions speak volumes.
With the Jewish community, Time wrote a great article on how to support the victims of the Tree of Life. From giving blood, to supporting to Jewish organizations, to even promoting or donating to the verified GoFundMe for the victims of the Tree of Life synagogue victims. This was a hate crime committed by someone with the intent to harm others. We must stand in solidarity with the Jewish community while they are grieving.
Lastly, with the Trump's birthright citizenship announcement, we must be up to date with what's going on. Being informed is one step forward to fighting back. We cannot move forward if we don't know why we're moving forward.
Leave a Comment
About the Writer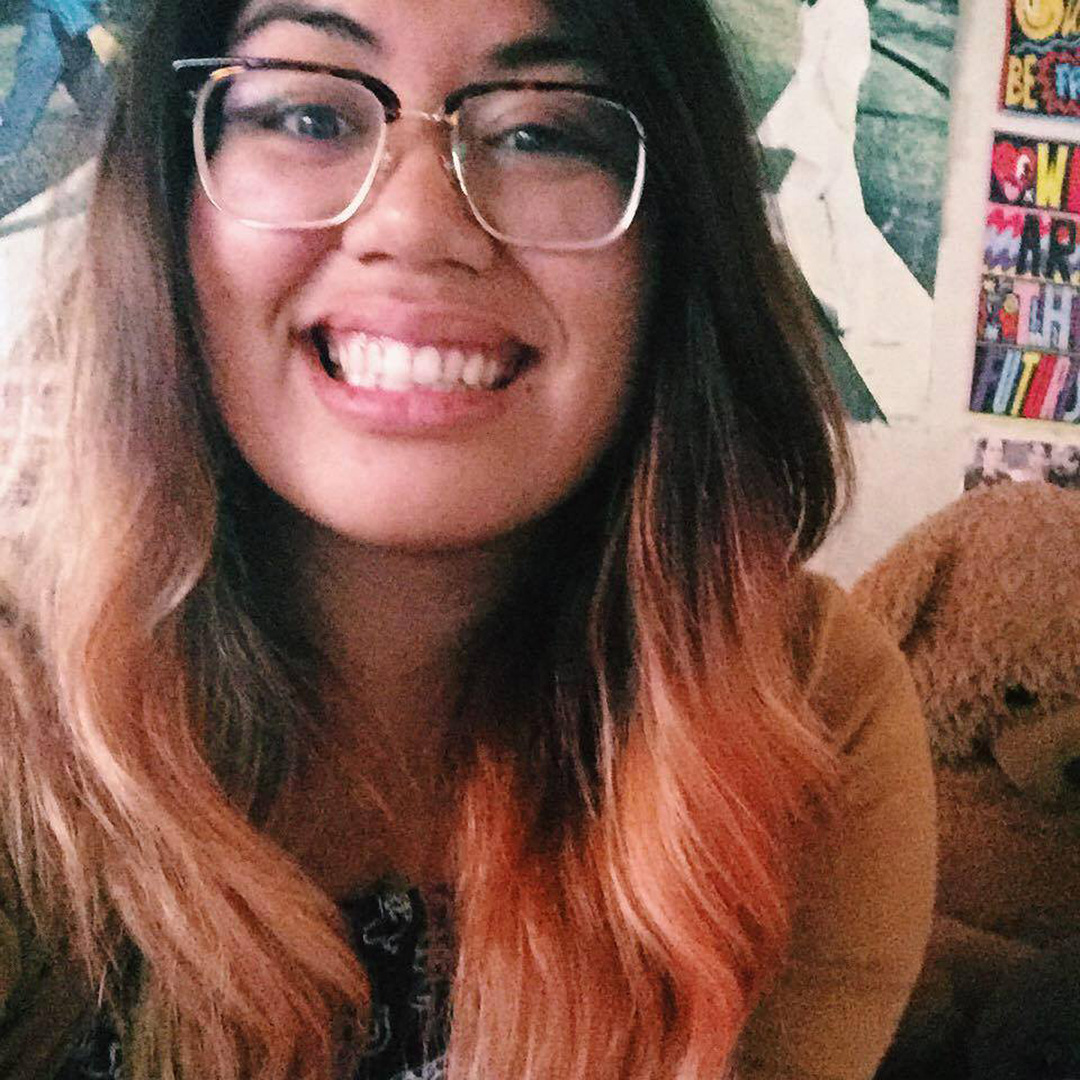 Angelica Cruz, Author
Angelica Cruz is the Pop Editor and Columnist for SAC.Media. She is also a content producer/editor for Substance magazine. She is majoring in film and journalism and her favorite things are Chance the Rapper and Project Runway. She also currently has two hundred (and counting) matches on Tinder.