As the volleyball season progresses, Malia Carr has been one of the standout players. She has been the Mounties' best player in terms of digs. This is the result of making sure you hit the ball before it finds the floor following an opponent's strike.
Carr has also been successful at serving, leading the team in aces by far. What might be shocking was that she did not start playing competitive volleyball until recently.
"What got me into volleyball was the intensity of it. Everybody is really into it as it's is a team sport," Carr said. "You can't just play selfishly, you need everybody to do the part," she said of the reason why she started playing.
Carr does not take her sport lightly because she knows that there's a lot of practice that goes into it. It seems that the biggest thing that she focuses on is her footwork. "You have to be able to get your feet to the ball so you can pass it to the target," she said.
Carr's family are very athletic. Her brother, Myles, used to be a quarterback at Texas A&M – Kingsville.  "He was definitely a role model," she said of her brother's influence on her playing college volleyball.
"If I'm going to play volleyball, I might as well go for it.  So, I'm going to transfer to any university, to play at the next level," she said. Carr's brother always tells her to keep grinding away in the weight room and to keep pushing herself.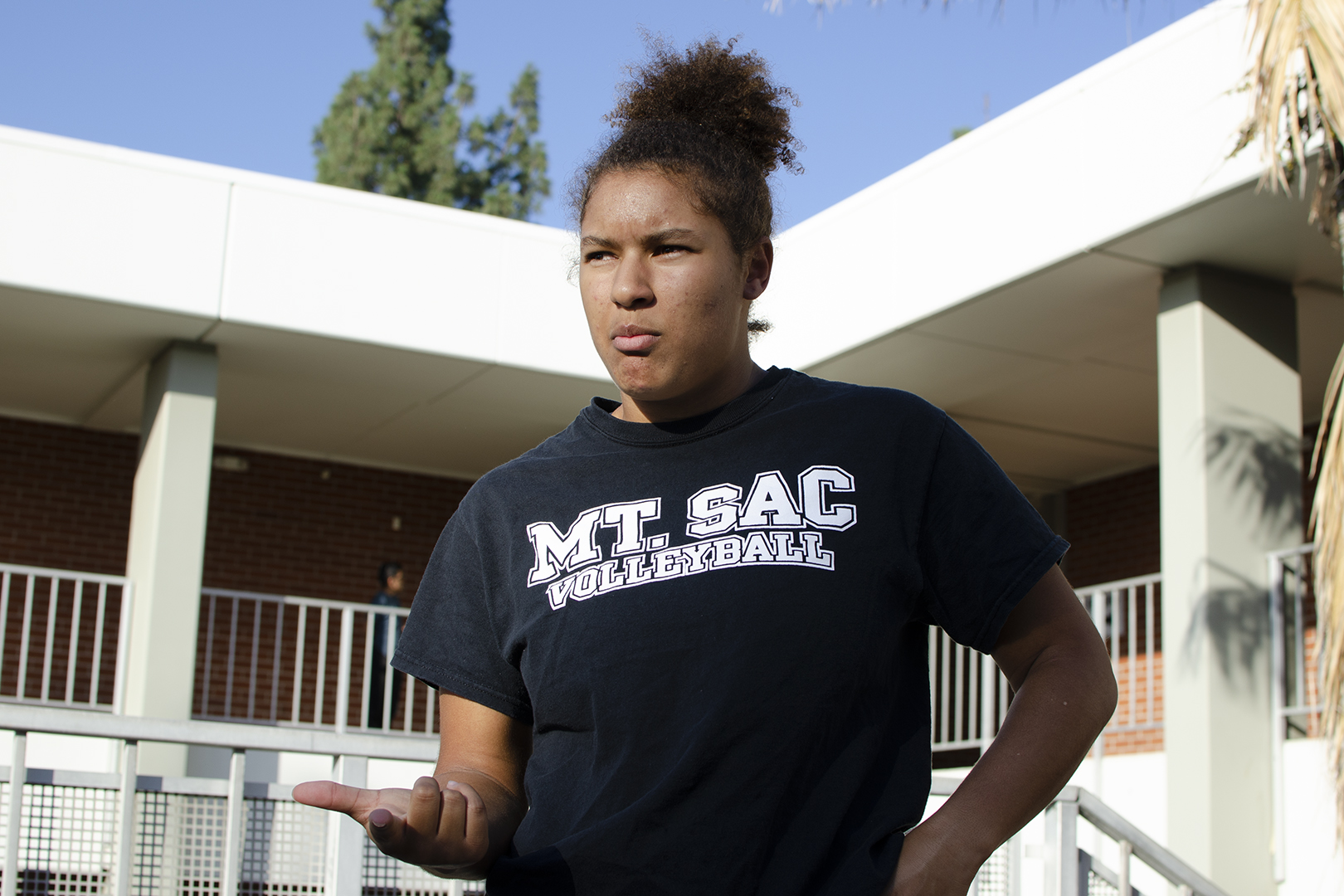 Carr did not know if she would still be playing volleyball this year after hitting a rough patch last summer. "I was thinking to myself 'I suck, I don't wanna play anymore.' Then it clicked, everything started going through the roof. I won 'Libero of the Year' and I just kept going," she said.
Libero is the designated defender of the team. She identified the first game against Grossmont last year, as the game that propelled her. She did not start that game and then in the second half, Coach Ali Carey-Oliver put her in and she pushed herself to never let go of her spot.
Carr is also a member of the beach volleyball team and acknowledged the differences between the two sports. "For beach, you only have one other partner so if one of you messes up, you only have the other person to have your back," Carr said. "I prefer indoor because it is a more intense feeling," she said.
Carr is praised by many people, including her beach volleyball teammate Shaianne Palos.
Carr has a few ideas about how her team can be more consistent on the season. "We just gotta keep grinding and be more aggressive. We need to make sure we're getting our serves in," she said. "We have to want it, it's all in the heart," Carr said.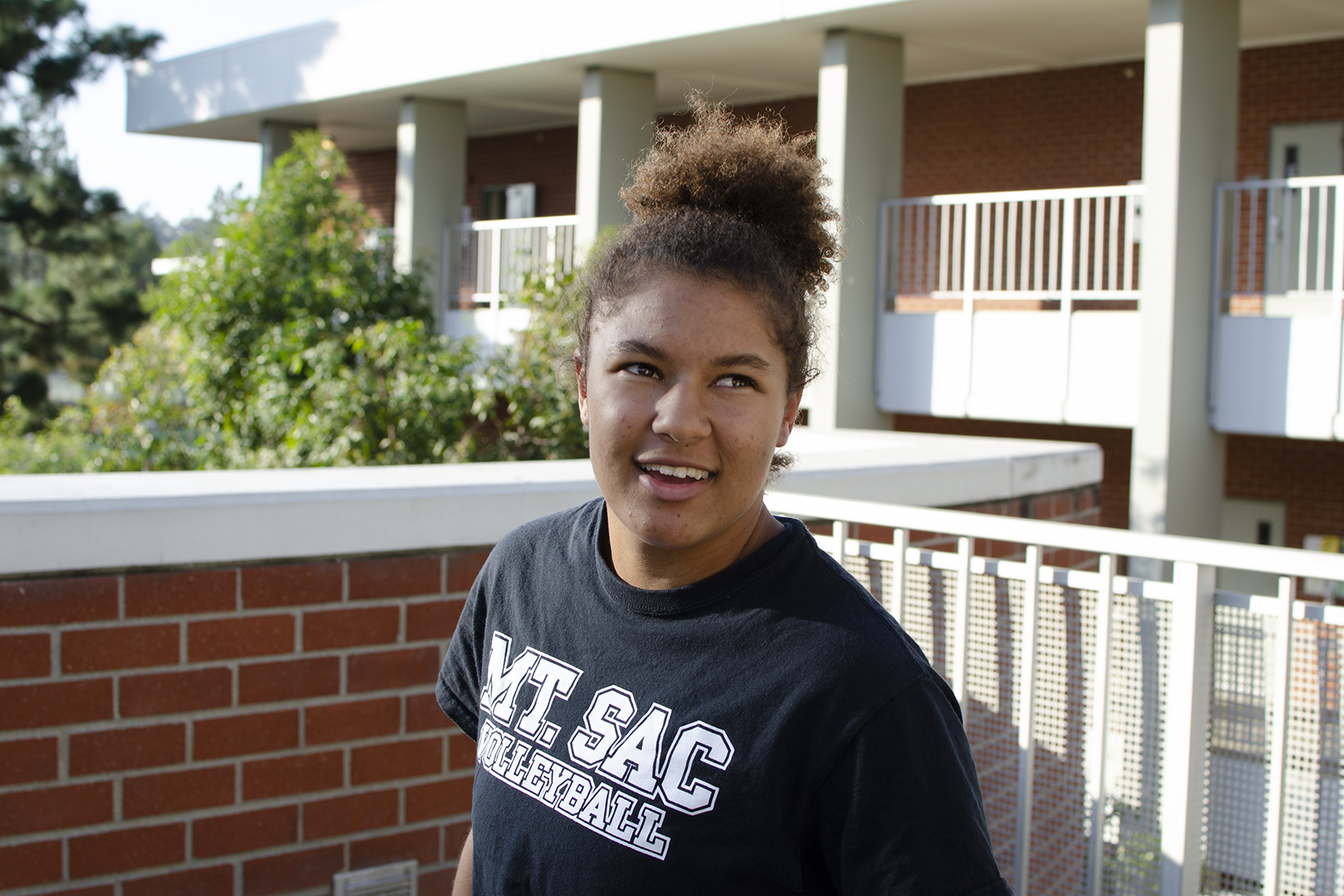 For Carr, Coach Carey-Oliver is a big help and inspiration to her. "She taught me to stay disciplined on defense and to stay wide and outside of the block so I can make a better read," Carr said. "She's just a great coach."
Carr hopes that she can be back-to-back Libero of the Year. She also hopes that her team is able to win conference so they can reach the playoffs and go to state. Her biggest goal is to try and play for the national team, but if she cannot accomplish that, she would like to become a sports agent when she's done.
Carr's journey is just beginning and with her talent and humble attitude, she has a really bright future ahead of her.