10 Tracks You Need In Your Life: November Edition
The early November issue for the perfect ambient playlist of everything you need this week including new releases and classic favorites that remind us that the season for "change" is coming.
The leaves start to fall, rain starts to pour and the pumpkin spice chai teas start to appear. The curated playlist for everything you need this week brings us a sense of change and the tunes that will surely put us in the mood for fall. These are my favorite tracks and artists who once again are defining the underrated music scene. In no particular order. Cheers.
Joji
Osaka, Japan born singer and producer George Miller, who goes by the name Jojii, is a multi-talented artist that perfectly blends together the elements of electronic, R&B, and trap melodies all in one. Making a rise as one of the most promising internet sensations of his time, Joji's new album, "BALLADS 1," that was released in late October, already debuted at number one on the R&B and Hip-Hop Albums Chart on Billboard. With one of the tracks off the new album titled "YEAH RIGHT," Joji takes us through a story of not quite finding love in a huge city, but rather partying too much and using substances as an excuse to talk to a girl. A relatable track for millenials just trying to find love but also finding themselves through the city.
Recommended for fans of: Brockhampton, Rich Brian, Billie Ellish and Jaden Smith
Yellow Days
George Van Den Broek, aka Yellow Days, is born and raised from Surrey, England and has pushed the boundaries of soulful indie-R&B. At 19, Yellow Days has already made huge steps forward with the release of his most recent album in 2018 titled "Is Everything Okay In Your World," which landed him a sold out North American tour and a slot at the festival Tropicalia hosted in Long Beach in October. Yellow Days brings us his new track released earlier this month titled "What's It All For." This new track is a smooth-jazz tone jam, while bringing the flare of simple guitar melodies. It is definitely one for a lazy Sunday afternoon in the park.
Recommended for fans of: Boy Pablo, Banes World, King Krule, and Mild High Club
Hot Flash Heat Wave
San Francisco based indie group that rose to huge success in the Bay Area music scene starting in 2015 has also made huge waves in the Los Angeles DIY scene- all while having a very versatile sound with mixing together the elements of dream pop, post-punk and indie-alt sounds. Hot Flash Heat Wave has just released a track titled "Dreaming of U" this week with a feature by Sophie Meiers bringing the jazz based element of the song. Sophie Meiers,18, is based from Los Angeles who thrives on her lofi hip-hop sound. A beautiful collab between two rising underground artists brings you a jazz hip-hop treat, one you can surely enjoy while taking a nice cruise down the highway.
Recommended for fans of: No Vacation, BOYO, Gus Dapperton and Inner Wave
The Marias & Triathalon
A new collab by two rising indie artists The Marias and Triathalon. The Marias are a Los Angeles based band formed in 2016 that are a collab of smooth jazz beats, psychedelic guitar riffs and soulful lyrics. Triathalon is a New York based lofi indie-electro trio that brings calmful sounds for jamming along to while working on some homework at 2 a.m. The new track titled "Drip" is a sweet collab that perfectly blends the sounds of the two artists. It's a seductive, but sweet tune on the nerve wrecking feeling one gets while entering the world of love.
Recommended for fans of: Cuco, Jakob Ogawa, The Buttertones, and Michael Seyer
Toro Y Moi
The man who has perfected the dreamy indie-electronic flare that has had him at the top of the alt-pop world since 2010. Starting out with only making simple beats and tracks out of his small bedroom in South Carolina, he has now since then produced seven albums. Toro Y Moi released a new track this week titled "Freelance" that is sure to get you up and grooving around the house, or even your favorite bar. It's a feel good and classic tune that Toro Y Moi serves us while anticipating the arrival of his new album in 2019.
Recommended for fans of: Washed Out, Beach Fossils, Wild Nothing, and Ariel Pink
Thundercat & BADBADNOTGOOD
A major collab with the help of Thundercat, BADBADNOTGOOD and producer Flying Lotus serves us a sweet melodic funk and R&B tune that takes us on a ride with groovy beats. Thundercat is a born and raised Los Angeles R&B artist who has thrived in the funk scene. With BADBADNOTGOOD collaborating on this track titled "King Of The Hill," this is a group that dedicates their sound to perfecting alternative rock sounds with the classic jazz elements. The production on the song is lead by Flying Lotus. As you can tell by the trippy hip-hop flow, they have put together an anthem for those restless sleeping nights when you need a track to just play through the night.
Recommended for fans of: KAYTRANADA, The Internet, Anderson Paak, and Hiatus Kaiyote
Tyler, The Creator
The creator of the clan Odd Future and the king of alternative rap. Tyler is a Los Angeles based artist who thrives on the core of his hometown to inspire his music through not only his albums, but his clothing brand GOLF. Blowing up in what seems like months, he started out with his first album "Goblin," which gained a huge fan base in 2011.
In honor of November finally hitting and the cold weather upon us, I always run back to Tyler's track titled "November" off of the most recent album "Flower Boy." This track takes us through Tyler's thoughts on how this month is the best time of the year due to friends, finding love, and simply having the weather change in California. The track reminisces on the good times and simply wishing for it to all come back. This is a track you can have on repeat skateboarding through the streets with earbuds are in.
Recommended for fans of: Frank Ocean, Rex Orange County, Earl Sweatshirt, and Vince Staples
Tierra Whack
A girl who is wacky, goofy, and still brings nothing more than originality as an artist. Tierra, 23, is a rapper and songwriter from Philadelphia who gained a quick fan base from her album "Whack World" that released in early 2018. This album is one of a kind due to every single track only being one minute long with only 15 tracks and bringing a very unique flow of hip-hop that is undeniably catchy in every way. The track "Hungry Hippo" is a fast-paced but short song that is something to blast all the way up when getting ready for a night out.
Soccer Mommy
Soccer Mommy is the project of 20-year-old Sophie Allison, a Nashville native. She made fast moves within her DIY local scene while going to shows and meeting other musicians her age. Sophie began to publish her music on Bandcamp and quickly had a buzz around her music which ultimately led her to having sold out shows and a record deal in 2017. With the release of her new EP in October, the track "I'm On Fire" is a very slow-beat and guitar heavy tune that is sure to be on your next playlist for creating that perfect ambient space to fall asleep to.
Brent Faiyaz
Christopher Brent Wood, better known by his stage name Brent Faiyaz, started to upload tracks onto Soundcloud in early 2014 right as he moved to Los Angeles to pursue his career in music. The major mark in Brent's career, though, was landing a feature in the Goldlink track "Crew" which stayed at the Top 100 on Billboard throughout the year 2017. Releasing his album "Sonder Son" later that year made him rise to one of the most promising R&B artists of the year. Faiyaz came out with a new EP released in October with a track titled "Around Me" that is smooth, seductive, soulful and calming all in one. He pulls our emotions through this EP on home, love, and never being anyone else other than the person you are.
Recommended for fans of: Daniel Caesar, Ravyn Lenae, Goldlink, Sabrina Claudio, and H.E.R
Leave a Comment
About the Writer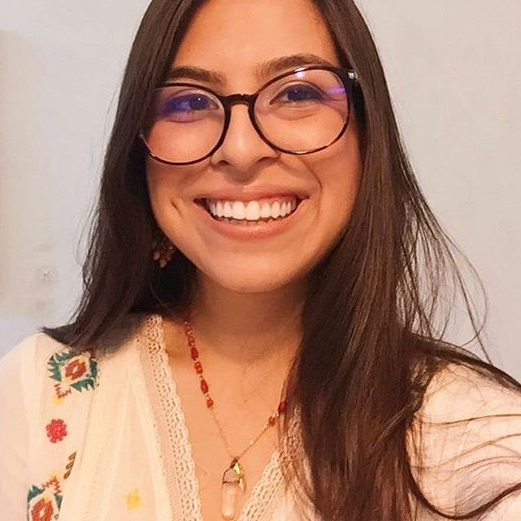 Holly Alvarado, Author
Holly Alvarado is the arts and entertainment editor of Substance.Media and a staff reporter for SAC.Media.