10 Tracks You Need This Week
As you casually lounge around your bedroom on a lazy Sunday evening, you go through Spotify or even Soundcloud trying figure out what to dance around your room to . All that's on your mind is blasting a playlist that perfectly blends new artists and tracks you have never heard before. Where do you go? How can you find everything your wants and needs are looking for?
Well this is exactly that. Each week I hand select tracks that blissfully blend together the best of new indie, rap, r&b and chill-electro artists that have made impacts within the Los Angeles music scene that are curated specifically to help you find your favorite new artist or track.
But these are just merely some of many that I listen to on repeat when those sleepless nights hit or I just need something to groove to after along day of classes. It's a euphoric blend of underground artists that define themselves way more than just a rising star, but as a musician. These are the ones you should know in no particular order.
Majid Jordan
Nice list of #LostPets #info for those lost in #CampFire. 👇👇👇#CampFireJamesWoods https://t.co/jCvExOtYth

— James Woods (@RealJamesWoods) November 13, 2018
OVO Drake label pop-duo, comes back with a new track "All Over You" which is a total 90s feel that turns into a club banger. It will surely get you to dance no matter what time of day. The new Majid Jordan album is said to be released later on this winter.
Blood Orange
Alternative artist who cannot be put into a genre-category comes to you with the new album "Negro Swan" and a beautifully done soul, alternative, jazz track "Charcoal Baby" that delivers the feels of one not knowing where he/she belongs in the world. A total 'sitting on the train from a long day' mood. This album is Blood Orange's second album that came out in late August.
Men I Trust
Indie lofi group from Montreal, Canada. Men I Trust comes out with the new track "Seven" that brings you smooth sounds and calming melodies, yet still leaves you wanting to turn the volume all the way up. Men I Trust is merging quickly within the indie scene due to an original take on chill indie beats, which landed them a slot for Tyler the Creators festival "Camp Flog Gnaw" happening in mid-November at Dodger Stadium in Los Angeles
Amine
Amine made his mark in 2016 with his single track "Caroline" which debuted at top 10 for Billboard consecutively for the entire year. The new album, titled "ONEPOINTFIVE," brings a flare of nostalgia and heartbreak, but a sense of teen-party relief with the new track "DR.WHOEVER." The album might also be one of the best hip-hop albums of the fall season.
Omar Apollo
The new film "Skate Kitchen," which was just released in October, features some of the best female skaters in the scene. The film includes a track titled "Today" by none other than Omar Apollo. A seductive, alternative R&B twist with a gush of tranquil guitar flows, is what Apollo brings. This is a late night, candles on, and lounging on the bed kind of mood. Apollo is a Chicano artist from Indiana that has made fast moves with his Latinx tracks that blend English and Spanish flare. He even recently landed a slot for the festival Tropicalia in Long Beach that celebrates the best of Chicana, Chicano and rising Los Angeles indie artists.
Troye Sivan
Off the new album "Bloom," Troye Silvan delivers a track titled "Lucky Strike" that takes you through a journey of new love, late nights, and being naive. He is certainly running for the best pop album of 2018 due to a striking success on Billboard 100. Sivan is an Australia-based singer who crafts in electronic dance-pop.
Wild Nothing
I'm bringing back a classic track from the indie-pop god "Wild Nothing" in honor of the crazed film "To All The Boys I've Loved Before," which is out right now on Netflix. A total "in your room and cleaning, but still wanting to boogie a bit" mood. "Wild Nothing" is the name Jack Tatum uses for his musical journey which began as a synth-indie pop artist starting in 2009, making heavy success with his newest album Indigo releasing in October of this year.
The 1975
Britain's and, undeniably, America's favorite pop-rock group gift us with a whole new track titled "TOOTIMETOOTIMETOOTIME" off the new record "A Brief Inquiry Into Online Relationships." This album is set to release sometime in November. The track is a space through contemporary pop, millennial dating, and angst. Definitely a 'couple drinks inside of you, hitting the club' kind of mood.
SALES
Synth-indie group "SALES" gifts us with a roller coaster of emotional rage with their new album "Forever & Ever." The band takes us through mellow guitar loops, electric drums, and lead singer Morgan's sweet butter-toned voice. The track "White Jeans" is a pop-indie anthem that you can play on an early morning trying to set the vibe for the rest of the day.
Noname
https://www.youtube.com/watch?v=MgqYYICXKDs
Chicago rapper, poet, and queen of the South Side comes in full force with the new album "Room 25" that has been mentored and favored by the likes of Chance The Rapper. Noname brings us the album that goes through a darker, personal, & reflective look on her sight through the world. The track "Self" is the first thing you hear on the new album that sets the tone for the whole record.
Leave a Comment
About the Writer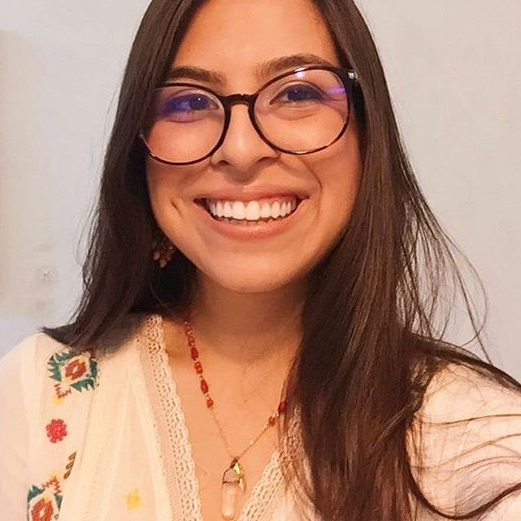 Holly Alvarado, Author
Holly Alvarado is the arts and entertainment editor of Substance.Media and a staff reporter for SAC.Media.