Voting is the Last Part of Civil Service
A few days ago, I was talking to someone about this year's election. We were talking about public policy and community organizing when they told me, "Voting is the last part of civil service."
This year's midterm election is over, and depending who you talk to, it was either a huge success, a disappointment, or a small wave to something bigger. While the voting numbers for younger people surged higher than it had been since 2014, there's still a lot of work to go beyond just going to the polls.
With that in mind, in the words of our favorite song from "Mulan," "Let's get down to business." Here are some of the biggest things happening in the news and how you can do your part in making sure we keep people in positions of power in check, staying informed, and getting rid of all the bullshit.
We cannot stay complacent during these times, but it is understandable to feel helpless, especially when the system targets communities they feel they can take advantage of. But we must come together in solidarity with one another and hold people accountable. Even if you don't have a lot of resources, support is still support no matter how big or how small.
The Trump Administration has gotten themselves in a lot of trouble because of a number of decisions it has made in regard to numerous topics. One thing was the resignation of Jeff Sessions, who submitted his letter of resignation on Nov. 7. However, the thing is in his letter he wrote he was resigning at the request of President Trump. Basically, he was fired.
Shortly after, Matthew Whitaker, who has previously opposed the Russian probe, became acting attorney general opposed Deputy Attorney General Rod Rosenstein. This action lead to many protesters going out to "protect Mueller," meaning they did not want Trump to do the same thing to Robert Mueller, the head of the Russian probe. The importance of this is simple, Jeff Sessions' resignation means Donald Trump is using his power to try and stop an investigation he strongly opposes.
Sally Yates, a former White House deputy attorney who Trump also fired, tweeted on the Whitaker appointment that Donald Trump, "wants a political crony to protect him from the investigation of his own campaign. The rule of law is disappearing before our eyes."
Another thing is hate crimes. Since Trump's inauguration, anti-Semetic acts have increased nearly 60 percent in 2017 compared to 2016. And hate crimes in general increased 17 percent more from the previous year, according to the FBI From the shooting in Pittsburgh to the bombs sent out by the MAGA bomber, it is no coincidental these tragedies have taken place close together. President Trump has shown he does not care for communities who are being targeted by his supporters. His ideology and his recklessness with words that created this type of environment to fester, and people are living in fear because of it.
Lastly, this isn't so much as Trumpdate as it is an update of politics in Trump's America, but this year's election resulted in the House of Representatives being majority Democrat versus previous years while the Senate is still run by Republicans. Again, depending who you're talking to this election either went really well or not as good as they'd hoped. There were a lot of big disappointments, such as the loss of Beto O'Rourke in Texas and the potential loss of Andrew Gillum in Florida (This is up for debate, as Florida's voting margin was so close a recount had to be conducted). But beyond that, there was so much good that came from this election.
First, millennials did their part in voting. While we didn't get to the 51 percent of us voting that occurred back in the 2016 election, it's estimated 31 percent of millennials eligible to vote did so in this election. The margins for blue candidates in red states were so close to their competitors.
Not to mention, LGBT candidates and women totally killed it in this election. More than 100 women were elected into the House of Representatives, with many of these women being the first in their communities. Sharice Davids and Deb Haaland are the first Native American women to be a part of Congress, Rashida Tlaib and Ihan Omar are the first Muslim women to be a part of Congress, and numerous LGBT-identifying candidates were elected into office such as Rep. Kyrsten Sinema, who became the first openly bisexual person to win a U.S. Senate seat, and Jared Polish, who became the first openly gay governor in the U.S.
There are many races still early to call in this election as well, so it doesn't hurt to be keeping up to date with them to see who will continue to be elected into office.
All in all, it shows that while we don't always get the mass results we needed, your effort, your participation, and your involvement always matter. Even if the outcome you wanted did not happen, a lot of change happened because people participated and did all they could to ensure they utilized this election to bring change. Let's keep this momentum going as we await 2020.
To-Do: Read this article by Teen Vogue on how to stay political after the midterms by Teen Vogue. Now that we have newly-elected officials, we must make sure they keep to their promises and get involved in issues that matter to you. The Trump Administration has shown blatant disregard when it comes to any issues, so you knows what might be up his sleeve. Either way, the fight has already begun.
CNN is suing the White House after they revoked the press credentials of correspondent Jim Acosta. What had happened was that Acosta had been asking a question regarding the Mueller probe when Trump insulted him. Acosta however continued to ask his question, which resulted in a White House aide attempting to take the microphone from him.
Trump responded to this by attacking the media, something he has continuously done with his dangerous and reckless rhetoric. He repeated his claim the media is the "enemy of the people."
As well, Press Secretary Sarah Huckabee Sanders shared a fake Infowars video to explain why Acosta had his press credentials revoked, making it seem like he attacked the intern who tried to get the microphone away from him. Even Fox News, who later released a press release saying they supported CNN's decision to file a lawsuit, had an anchor describe the situation as Acosta wrestling the intern.
Fox's Trish Regan: "I know that you also have a background, and I don't mean to spring this on you last minute, in sexual assault cases etc. What's your reaction to that video that saw there where Jim Acosta is sort of wrestling that young White House intern?" pic.twitter.com/7bfq8Bqfag

— Andrew Lawrence (@ndrew_lawrence) November 8, 2018
1) Took @PressSec Sarah Sanders' video of briefing
2) Tinted red and made transparent over CSPAN video
3) Red motion is when they doctored video speed
4) Sped up to make Jim Acosta's motion look like a chop
5) I've edited video for 15+ years
6) The White House doctored it pic.twitter.com/q6arkYSx0V

— Rafael Shimunov 🔥 (@rafaelshimunov) November 8, 2018
The decision for whether or not Acosta will be reinstated his press credentials will be determined this week.
To-Do: First off, the press is not your enemy. It is not the enemy of the American people, it's is a platform for the people to stay informed and speak out. To have an administration openly vilify and start to drop journalists from its circle for asking hard questions goes against the transparency we must have with our leaders in charge. We need people to ask those hard questions.
Not to mention, to have Sarah Huckabee Sanders retweet a video from a notoriously biased organization, one who has been banned from numerous streaming platforms for spreading fake news, is one of the most dangerous and reckless things this administration can do. To be spreading false lies in order to justify actions is terrible, and can lead to more situations like this which even worse consequences.
Before you believe something, research it. We learn this in school, get your facts and research from trusted and reliable sources.
It's been a tough week for California. Last week ,12 people due to gun violence in Thousand Oaks were a man walked into Borderline Bar and Grill and on country college night and opened fire. Thousand Oaks, which is described and known to be one of the nation's safest cities, was where the 370th mass shooting of this year took place.
As well, a good chunk of Southern California is dealing with the worst wildfires the state as ever experienced. So far, the death toll has risen to 66, the highest it's ever been for a fire. The effects of the fire on the communities it went through will take years to recover. It is during these dark times Californians must come together for one another.
It is during these times that we must also look into the effects of climate change in our communities and talk even more about gun control. We must speak to our representatives to talk about these issues before they cause even worse harm to us.
To-Do: Read these three articles starting with the LA Times and Teen Vogue on how to help California during the wildfires. Then check out this article by the Ventura County Star on how to help families of affected by the shooting in Thousand Oaks. While most of these articles mention donating, if you financially not in a place to be donating that's okay. Sharing the page or even volunteering can speak volumes.
Leave a Comment
About the Writer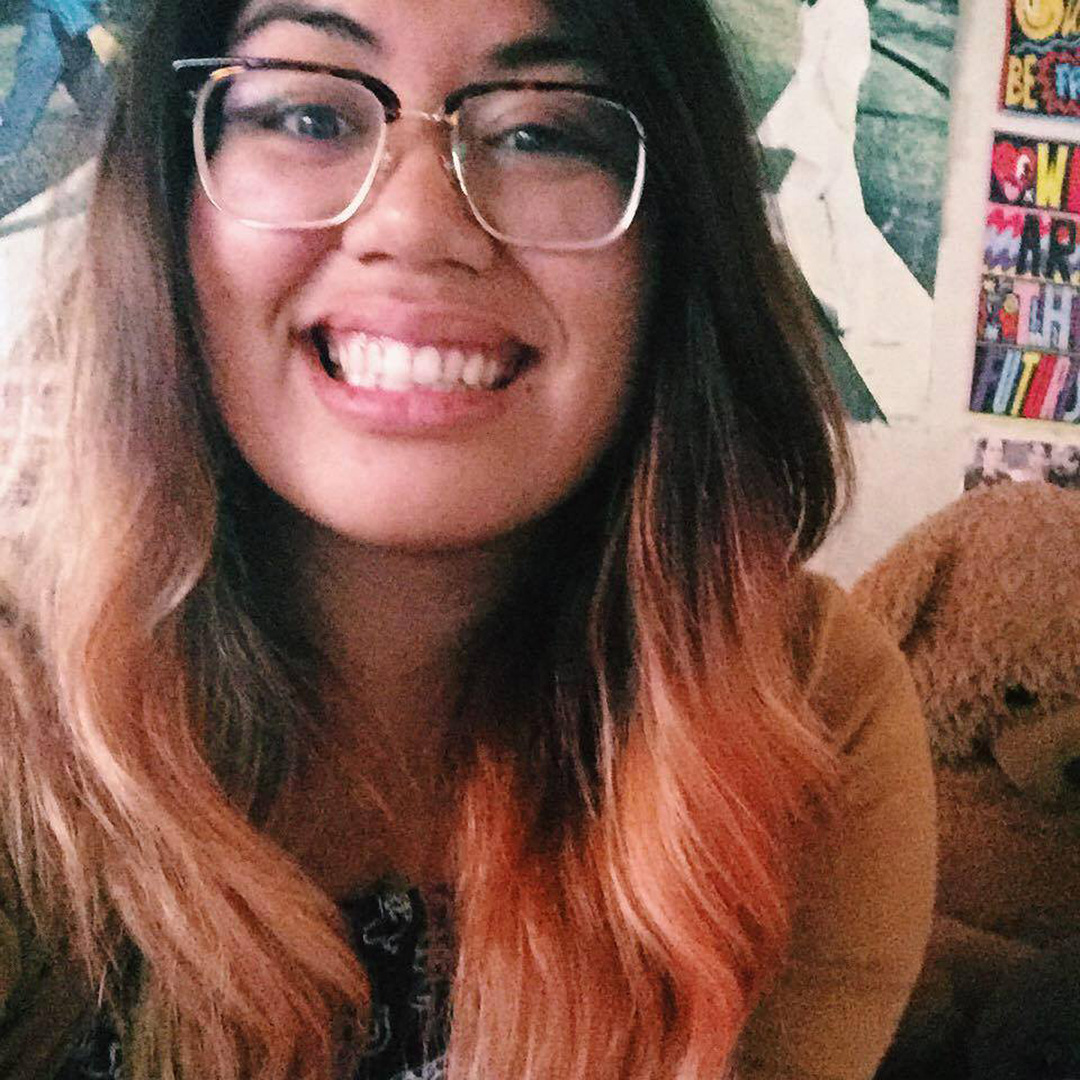 Angelica Cruz, Author
Angelica Cruz is the Pop Editor and Columnist for SAC.Media. She is also a content producer/editor for Substance magazine. She is majoring in film and journalism and her favorite things are Chance the Rapper and Project Runway. She also currently has two hundred (and counting) matches on Tinder.