Voters To Decide Whether Measure GO Goes
Update: Nov. 7, 11:07 p.m.: 
Mt. San Antonio Community College District Special Election – Measure GO
The bond passed at a 60.82 percent for a total of 78,943 votes.
The opposition received 50,859 votes.
*****
Certain San Gabriel Valley residents get to choose whether or not Measure GO is a no-go.
Measure GO is a $750 million dollar bond that would cost property owners $25 for every $100,000 in assessed value.
The bond is for repairs and improvements to facilities. These include upgrading classrooms, repairing utility lines, repairing walls, removing asbestos, improving safety and access, and expanding programs.
More information on what buildings will be constructed should Measure GO pass, and the timeline for these projects is found on the Educational and Facilities Master Plan.
The simplified project list can also be found on the Mt. SAC website.
To give some insight on how potential voters will feel about the bond, a survey was conducted.
Of 800 people in the district, the bond would pass at 70 percent without opposition, according to survey work done by the Lew-Edwards group.
Any opposition to the bond will reduce the passage rate by about 10 percent.
A figure around 7 percent is lost by any technical language used on the bond.
If any opposition combines with technical language, the passage rate could be as low as 53 percent, just shy of the 55 percent required to pass.
Regarding Mt. SAC's facilities, a 2016 report outlined the condition of campus facilities. The report found that about 45 percent of Mt. SAC's facilities are in good condition, 26 percent are fair, 15 percent are poor, and 14 percent are very poor.
These figures are labeled in the EFMP under chapter seven, which concerns existing facilities and site analysis.
Of around 145 facilities, about 103 facilities are in good or fair condition, and the plan suggests systematic replacement or renovation for the remaining 42 buildings that are in poor or very poor condition.
There are several LEED certified buildings on campus, and more information about them can be found on the college's website.
Aside from buildings, the bond requires a Citizens' Oversight Committee. Members apply to serve on the committee, and are approved at a board meeting.
The committee oversees and audits the $25 for every $100,000 of assessed property value.
Getting the bond on the ballot was a process in itself.
There was lengthy discussion by the Board of Trustees before it was approved on July 24.
In that discussion, two board members voiced opposition towards placing Bond Measure GO on the November 2018 ballot.
Laura Santos first motioned to postpone ballot measure to 2020 instead of 2018, and to seek alternative funding for their projects until then. Jay Chen seconded the motion.
Santos said she had reservations about putting the bond on the ballot this year, as there are still pending lawsuits against the college.
She reminded the board that Mt. SAC was ordered by the court to give Walnut $1 million in a past lawsuit, and that $5 million has already spent on the litigation.
She also said she had little faith in consultants.
Chen spoke for postponement for other reasons.
He explained that presidential year elections have better voter turnout, and that there is currently an "anti-tax atmosphere" present.
Chen then brought up that the repeal of SB 1, the repeal of the gas tax, would be alongside Measure GO on the ballot. He also said that State Senator Josh Newman was recently recalled for supporting SB 1.
He called the November election a "very unfavorable environment" for the bond.
Robert Hidalgo responded to Chen's arguments by saying he could say that there is a blue wave.
"It's not like it's one or the other," Hidalgo said before voicing support for approving the bond to the ballot.
Judy Chen Haggerty would be the deciding factor of whether the bond made it to the ballot.
Five votes of the seven trustees' votes were needed to approve the bond, and two trustees were already against approving it.
Chen Haggerty then read a prepared statement that voiced opposition to authorizing the bond for the ballot.
Her statement included that students are owed the student center, but cautioned that she wanted the wishlist to get done and had doubts that it would get done.
She said she was disappointed there was no discussion of strategy, and also addressed what Santos had mentioned regarding the $5 million in legal fees.
She added that there was a reputation of arrogance at Mt. SAC and said the wishlist of things would not happen based on past bond measures. She would also say that each bond leaves voters unhappy.
She said she has learned to not just focus on passing bonds, and added that the contingency fund was spent on the lawsuit.
She said would vote no if the legal strategy remains the same.
Since the strategy is missing, there was no choice aside from voting no on the bond measure and yes to postpone, she said.
Board President Manuel Baca said that times are always uncertain, and that a 2020 downturn is quite conceivable.
Baca added that delaying presents risk, and that not going out this time would probably not be the best. He reminded the board that this decision was whether it was put on the ballot, and not whether it is passed.
Roseanne Bader spoke in support of the bond.
She said students will help with the campaign and that since RR was passed, more funding is needed for the stadium.
"I feel very strongly that this is the time," Bader said.
Gary Chow said what's done is done and that it would be difficult to say no to the students.
He also spoke on the lawsuits, "I believe we will have these lawsuits resolved in less than two months."
Chen Haggerty responded to Chow's comments by saying the issue was not just funding.
"I know we owe students," she said.
She then repeated that she wanted to assure these plans come true.
Scroggins addressed the board by saying that Mt. SAC is working collaboratively with the city, and said that the city sees it was not in their best interest to cost the college a two year delay over a "technical disagreement."
He also said the alternative funding that Santos had mentioned was not supported by fact and told the board that progress is still being made.
"I think we turned a corner on this," Scroggins said.
Jay Chen asked why the stadium project was pushed back and said it was $30 million over budget.
He was told that state funding was not provided when Measure RR passed, and that the priority was to make the business buildings, among other things, so that the row buildings could be removed to make room for a new student life center.
Chen then said that everyone agrees work should be done, but addressed his issue with the consultant's numbers.
He added that the consultant did not go over the passage rate, and that he asked the consultant four times for the success rate in midterm elections without an answer.
Scroggins said that although the consultant did not provide this information, that their track record cannot be denied at a near perfect success rate with a high overall rating.
Chen said he was talking about their track record, and then Santos made a comment to the board.
"We're obligated to do our due diligence," Santos said.
"I wish you would," Scroggins said in response.
When the votes were made on the motion, only Chen and Santos voted yes to postpone.
Chen Haggerty voted against their motion and voted in favor of the bond, allowing it to pass on to the ballot.
It is unknown what convinced her to change her vote, but Scroggins has said subsequently that she was satisfied after addressing her concerns.
Further meetings showed public opinion on the measure.
At a Walnut city council meeting the next day, July 25, one resident voiced his opinion about the bond.
Walnut resident Wayne Breitkreutz said he had not heard anything from the council approving the bond.
He told residents to document the view from their homes, encouraged the council to pass an ordinance, and reminded the council of what Mt. SAC had put the city through.
Breitkreutz added that he wanted to see the Board of Trustees and president resign, saying the attorney spent lots of money that could have went to fixing the city.
Academic Senate was not as against the bond as Breitkreutz.
At an Academic Senate meeting on Sept. 6, Walnut was described as a "small part" of the electorate, and that Measure GO can pass without Walnut, despite the rate going down significantly.
For context about the "small part" comment. Mt. SAC's district boundary includes Baldwin Park, Bassett, Charter Oak, Covina, Diamond Bar, the southern portion of Glendora, Hacienda Heights, City of Industry, Irwindale, La Puente, La Verne, Pomona, Rowland Heights, San Dimas, Valinda, Walnut, and West Covina according to Mt. SAC's about us page.
Martin Ramey said that any potential campaign against the bond would be bloody at the meeting. With 10 percent lost to any opposition, organized efforts would drive the passage rate down even further.
Associated Students fully endorses the measure so that students receive a three story student center.
At a Sept. 11 Associated Students meeting Andrea "Andi" Sims said that the Student Center design and architecture was almost done, and that the building's furniture would be ready by December.
Sims also said that tax revenues would start being collected in December and that construction will break ground in March.
In order to do this, the row buildings 16, 17, 18, and 19 have to be demolished to start the second project, which is the first building project of the year.
Associated Students themselves broke into two teams, with one team focused on voter registration, and the the other team focused on promoting Measure GO.
President William "Bill" Scroggins paid for some of the costs that go towards voter registration, Sims said in an Associated Students meeting.
AS has a financial motivation to support and promote the bond as they are the largest donor to the campaign.
They donated $100,000 from their general reserve to the campaign dropping their general reserve from $1.9 million to $1.8 million.
They also donated $50,000 out of $63,000 in Student Services Fee Reserves.
AS can use the Student Representative Fee to support the bond according to BP 5030.
AS passed a resolution officially endorsing Measure GO at a later meeting.
Unlike Walnut, La Puente and West Covina city councils did not have speakers against the bond.
At La Puente's Sept. 11 council meeting, three people spoke in favor of Measure GO, allotting 12 minutes of public comment.
Two students, Rene Jimenez and Karen Osorio Melendrez voiced their support of Measure GO. Osorio said she could not vote as a DACA recipient, but encouraged others to vote.
After the students, Interim Trustee Gary Chow said he was a numbers guy. He broke the $750 million bond to nine K-12 districts, at $83 million per.
He called the price tag not too unreasonable, breaking down the $25 per $100,000 in assessed value to an average of $100 per homeowner.
Chow then brought out an old rotary dial phone when making a point regarding how old the technology at Mt. SAC is.
He further said that 75 percent of students are on financial aid, 30 percent have food insecurities, and 15 percent are homeless.
He concluded by saying that for many students, Mt. SAC is not their first choice, but their only choice. He called the bond a true test of giving.
Of La Puente City Council, Valerie Munoz officially supports it.
West Covina received a similar discussion on Measure GO, a week later.
At the Sept. 18 West Covina City Council, Gary Chow repeated the presentation he gave at La Puente, and broke down the $100 a year to $8 a month to eliminate 50 year old buildings.
He added that it takes students five years on average to get their associate degree.
Foundation board member Gustavo Herrera said that 9.8 percent of students in West Covina go to Mt. SAC among other statistics.
Trustee Laura Santos brought up that Mt. SAC was founded in 1946 as a military base and hospital. She further said that there are nine bachelor degree programs and that 75 percent of West Covina Unified School District attend Mt. SAC.
Of West Covina City Council, James Toma officially supports it.
For a full list of those that endorse the Measure GO campaign, visit the GO Mt. SAC website.
For more information regarding the bond, visit the Mt. SAC informational page about Measure GO.
Leave a Comment
About the Writer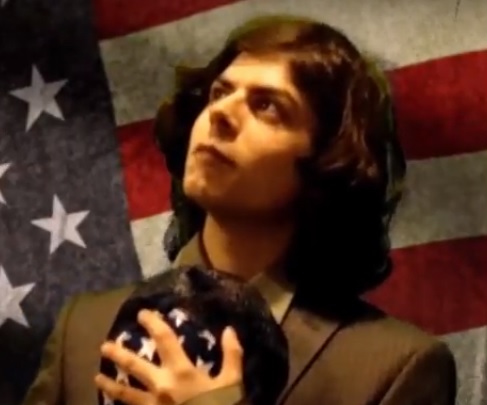 Joshua Sanchez
Joshua Sanchez is the former Editor in Chief and News Editor of SAC.Media. He was previously the managing editor of LAHS' student newspaper,
The Conqueror
. A portfolio of his reporting work can be found at
jdjoshsan.wordpress.com.