10 Tracks We're Thankful For This Week
This is the mid-November issue for the Thanksgiving week that will put us in the spirit of being thankful for new tracks from some of the best rising artists. A playlist that will equally pull our heart strings and will get us to dance to on full blast after a bad day.
You'll find artists on this playlist that are representing what it means to define the DIY music scene and to break the walls of traditional cookie cutter music. Find the hottest and sweetest new tracks from artists who are making a statement here in the music world of Los Angeles in no particular order. Happy Thanksgiving.
HOMESHAKE
The solo recording project of Peter Sugar from Montreal, Canada brings us a new track this week titled "Like Mariah". HOMESHAKE made his start in the Montreal music scene in 2014 and quickly gained a fan base through his originality of a sound that smoothly blends the elements of guitar based indie-pop and synth wave melodies. Paving an aesthetic all of his own, he brings us the track "Like Mariah" that puts us in a cloudy dream with pretty synth beats and calming pop bass riffs. The sound takes us through Sugars state of being in a haze, daydreaming away about if he could only sing like Mariah. If his life was as easy as Mariah Carey, maybe life would be a bit clearer.
This is a sweet tune for opening a bottle of wine and having a lazy night in.
Recommended for fans of: Good Morning, Banes World, and Cosmo Pyke
Action Bronson
Ariyan Arslani, who is better known for his stage name Action Bronson, is a born and raised New York city rapper, chef, reality star and author all in one. Bronson defines the millennial era of jazz rap with adding his unique twist of lyrics, usually discussing food, weed, and hilarious situations that happened throughout his tracks. Bronson now has his own cooking show on the network Viceland titled "Fuck, That's Delicious," while also coming out with his debut cookbook early this year. With the new release of the album this month titled "White Bronco," Bronson gives us a track titled "Mt. Etna," a song with all the classic Bronson jazz rap elements, while takeing us through a tale of his first time trying weed.
Recommended for fans of: A Tribe Called Quest, Noname, and Mos Def
Beach Bums
Being the leading and most influential group within the Inland Empire DIY music scene, Beach Bums release their newest rap EP "The Goat Pt.2." Beach Bums are a surf-punk band that completely push the limits of music with releasing a new rap album. Defining what it means for a band to stay in one genre, Beach Bums bring a lo-fi rap EP that will surely have you dancing in the club or have your speakers to a maximum in the car. The track off the new EP titled "Spell" is a sweet sounding lo-fi rap beat that talks about the feelings of infatuation one feels when meeting someone new. A lovely tune for a walk on the beach and even a cruise on the highway.
Recommended for fans of: The Red Pears, The Buttertones, Sad Girl and Surf Curse
Yeek
Yeek is a Los Angeles based bedroom indie-pop, R&B artist and producer who made massive waves in the DIY music scene with the release of his first album in 2015. An artist with an artistic vision who deals with recording, producing and writing all on his own. The new track that came out in late October titled "Cleaner Air" is a tune of beachy guitar riffs that discusses the need for cleaner air and better options for love in Los Angeles.
Recommended for fans of: Kevin Abstract, Steve Lacy, Day Wave, and Zach Villere
Anderson Paak
Born and raised in Oxnard, California, Anderson Paak is a singer, rapper, drummer and producer all in one and is releasing his new album titled "Oxnard" this November. As an adult, Paak helped manage a marijuana farm in Santa Barbara while trying to record his first album. After losing his job unexpectedly, the cost for recording became too expensive. He later landed an assistant position with the artist Shafiq Husayn, which gained him access to a studio to finish recording. In turn, this made Paak one of the top hip-hop alternative artists since 2014. The track titled "Trippy," which also features the rap artist J. Cole, is a groovy beat tune that is a testimony of strength and making it to the top.
Recommended for fans of: Phony Ppl, Smino, Goldlink, and Kendrick Lamar
The Regrettes
This powerful teen rebellion, feminist, indie-rock, and Los Angeles based band The Regrettes releases a new track this week. Titled "Poor Boy," this song about not tolerating a man's attitude, no matter the cost. It's a powerful indie-rock tune discussing the troubles females face while entering a man's world. The Regrettes formed in Los Angeles after the band members met at a School of Rock program and quickly started to write tracks, which landed them a deal with Warner Records. A new heart pounding and fast drum influenced track is sure to be every ladies new anthem.
Recommended for fans of: Cherry Glazzerr, Best Coast, The Frights, and The Hinds
City Girls
The Miami, Florida based rap duo has been one of the most promising female rap groups of 2018. Jatavia Johnson & Caresha Brownlee of City Girls have been friends since their teens. Releasing their first EP in 2017 landed them a record deal with Quality Control. City Girls released their new album earlier this week titled "Girl Code" and bring us a track titled "Intro." The track leads us through the duo talking about getting more money and not needing a man for any of it. This is a track to put on your next weekend playlist or to simply get in the mood for going out.
Recommended for fans of: Cardi B, Rico Nasty, Princess Nokia, and Father
The Internet
An Odd Future label project, comes an alternative R&B and jazz influenced Los Angeles based group The Internet. Finding major success and a rise to fame with the release of their album "Ego Death" in 2015, it landed them a Grammy nomination for best Urban Contemporary Album. The track "La Di Da" off the newest album titled "Hive Mind," that came out in early October, brings us a funky, groovy and jazz-like track that discusses the need to dance with a partner. This will definitely be a track for a good mood or cleaning the house type of day.
Recommended for fans of: Lauryn Hill, Kali Uchis, Solange, and Ravyn Lenae
Jerry Paper
Los Angeles based native Jerry Paper is the leader for experimental pop and defining his own sound of lo-fi pop tunes all made in his bedroom. Paper releases a new album titled "Like A Baby" that is short, sweet and has monotoned lo-fi beats. The album brings us a track titled "Grey Area," which takes us through a tale of not knowing whether the grey area we feel in our hearts is loneliness or just the wanting for something more in one's life. It's a perfect track for a lazy Sunday morning.
Recommended for fans of: Connan Mockasin, Blood Orange, Inner Wave, and Infinite Bisous
Bohkeh
Los Angeles based producer, that is equally influenced by hip-hop, electronica, and lo-fi sounds, brings us a classic remix of the track "Thank u, next" by Ariana Grande. Bohkeh produces every track right out of his bedroom to bring fans a more DIY feel while also bringing his own unique style of production. Bohkeh has made fast moves within the Los Angeles beat scene while also gaining a fan base since 2017 with the release of his first EP. The new remix is a fast paced and upbeat electronic remix of the Ariana Grande tune that will have you wanting to make a dance party in your room all while finishing some chores.
Recommended for fans of: Louis The Child, Robotaki, Giraffage, and Classixx
Leave a Comment
About the Writer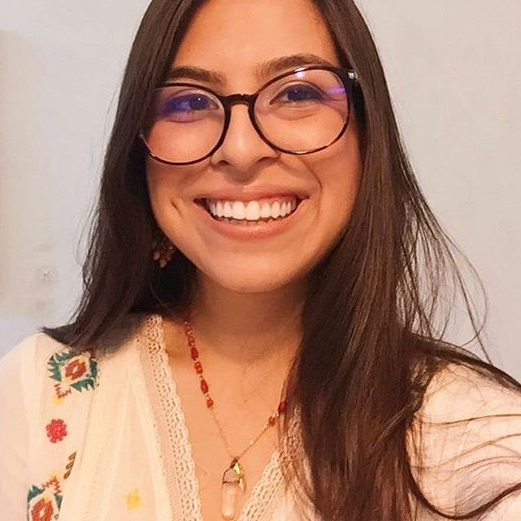 Holly Alvarado, Author
Holly Alvarado is the arts and entertainment editor of Substance.Media and a staff reporter for SAC.Media.