California's Most Destructive Wildfire, Now Also Its Deadliest
UPDATE:
The Camp Fire in Northern California is now 100 percent contained, but the death toll continues to rise. Crews found three more bodies over the holiday weekend, putting the number of dead to 85.
About 249 people are still missing. Complete containment doesn't mean the fire is out. It means a fire line has been cut around the blaze, cutting it off from the trees and other fuel.
Since it started more than two weeks ago, the fire has destroyed almost 14,000 homes, 514 businesses and 4,265 other buildings. It burned an area roughly the size of Chicago.
UPDATE:
The Camp Fire in Northern California is still burning, still destroying, still killing for more than 10 days. So far, it has taken 79 lives and destroyed thousands of structures, and officials say it's only about halfway done. But, the devastated area can expect a small respite soon in the form of much-needed rain.
Four to six inches of rain is expected later this week, which should help a little bit in dissipating the smothering heat and smog from the fire. However, in a cruel irony, since most of the vegetation in the area has been incinerated, the rain will fall on bare earth and put the region at risk of mudslides.
As if things weren't awful enough, it's also worth a note that because of the massive fires, smoke, smog and debris, three Northern California cities – San Francisco, Stockton, and Sacramento – have topped the list of the world's most polluted cities.
About 500 miles to the south, in Ventura and Los Angeles counties, the Woolsey Fire is also still burning. The fire has burned 96,949 acres and is 96 percent contained, authorities said in their Monday night update. Hundreds of personnel are actively fighting that fire.
Nearly all evacuation orders have been lifted, but that doesn't mean evacuees will be able to return to their homes. Damage assessment teams have counted 1,500 structures that have been destroyed by the flames. Authorities say they expect the Woolsey Fire will be fully contained by Thanksgiving Day.
Over the weekend, the Woolsey Fire engulfed parts of Thousand Oaks, where the community is still shell-shocked after Marine Corps veteran Ian David Long, 28, shot dead 12 people in Borderline Bar and Grill, a country music bar on Wednesday, November 7.
Woolsey Fire has consumed around 98,000 acres, destroyed an estimated 435 structures and was 57 percent contained, according to Cal Fire.
At least 59 people have died in fire zones in north and south California, where pungent smoke has blanketed the sky for miles, the sun barely visible.
President Donald Trump "declared that a major disaster exists in the state of California and ordered federal aid to supplement state, tribal, and local recovery efforts in the areas affected by wildfires," the White House said in a statement.
The move makes aid available to the state's fire-hit Butte, Los Angeles and Ventura counties.
On the ground, cars caught in the flames have been reduced to scorched metal skeletons, while piles of debris smolder where houses once stood, an occasional brick wall or chimney remaining.
Three firefighters have been injured battling the Woolsey Fire, which has devoured mansions and mobile homes alike in the coastal celebrity resort of Malibu.
The blaze is similar in size to the Camp Fire but has been much less destructive, and the death toll has been limited to two victims found in a vehicle on a private driveway.
While some Malibu-area residents were allowed to return home late Sunday, the city of Calabasas, just northeast of coastal Malibu, came under evacuation orders.
"This is not the new normal, this is the new abnormal. And this new abnormal will continue, certainly in the next 10 to 15 to 20 years," California Governor Jerry Brown said Sunday in a stark warning over the likely damaging effects of climate change.
"Unfortunately, the best science is telling us that the dryness, warmth, drought, all those things, they're going to intensify."
Pepperdine University was among the many colleges that were evacuated because of the ongoing wildfire. Former Mountie and current Pepperdine University student Hanna Kang was one of the thousand of students on campus that was told to pack and go to their designated shelter-in-place relocation site. She said that she was sad, frightened and extremely worried about her friends and colleagues.
"I still haven't processed everything that happened last week. On Thursday, my university community was notified that we had lost one of our very own students to the Thousand Oaks shooting. As the day progressed, the smoke clouds became bigger and darker, and that's when I knew this is a much more serious issue," Kang said.
"The fire didn't affect me directly. It caused some emotional damage, I was sad and frightened. However, I was one of the lucky ones, and did not lose my home or my possessions to the fire," Kang said. "Others weren't so lucky, some students lost everything to the fire. The clothes on their back and the bag they packed were their only possessions that remained safe from the flames," she said.
Mt. SAC English professor Michael Wyatt Harper had a similar experience. According to Harper, his neighborhood was the only neighborhood in Thousand Oaks that was not evacuated but they were the next to go if the winds didn't shift directions.
"I'm one of the lucky ones, but everybody else that I know in my life, they were all evacuated. Several of my close friends lost their houses," Harper said.
"The facility where the fire started was all the way in Simi Valley. It was very far from where the fire ended up, which is at the coast. What's most alarming is that the facility stored nuclear waste," he said. "The larger concern that I have is the air quality. Those stuff travel in the air and the facility is not forthcoming with it. They're saying it's fine, but it's not," Harper said.
Actor Liam Hemsworth posted a picture of the remnants of his Malibu house on Twitter on Tuesday. Scorched stones spelling the word "love" are surrounded by what was left after the "Woolsey Fire" hit the "Hunger Games" star's home.
"It's been a heartbreaking few days," Hemsworth said. "This is what's left of my house. Love."
1) Took @PressSec Sarah Sanders' video of briefing
2) Tinted red and made transparent over CSPAN video
3) Red motion is when they doctored video speed
4) Sped up to make Jim Acosta's motion look like a chop
5) I've edited video for 15+ years
6) The White House doctored it pic.twitter.com/q6arkYSx0V

— Rafael Shimunov 🔥 (@rafaelshimunov) November 8, 2018
Singer Miley Cyrus's home was one of the buildings destroyed in southern California.
"Completely devestated (sic) by the fires affecting my community. I am one of the lucky ones. My animals and LOVE OF MY LIFE made it out safely & that's all that matters right now," she tweeted.
"My house no longer stands but the memories shared with family & friends stand strong."
Completely devestated by the fires affecting my community. I am one of the lucky ones. My animals and LOVE OF MY LIFE made it out safely & that's all that matters right now. My house no longer stands but the memories shared with family & friends stand strong. I am grateful for

— Miley Ray Cyrus (@MileyCyrus) November 12, 2018
Many of the affected area's residents own horses, and Twitter has been flooded with messages from people seeking and offering help.
Actor James Woods, a rare political conservative in liberal Hollywood, has made new friends by using his Twitter account to help find missing people and getting help for pets.
#StillMissing Wayne Cavalli,
William (Bill) Struve, 80's – #Paradise #CampFireJamesWoods 👇👇👇 https://t.co/bgi5tgzynF

— James Woods (@RealJamesWoods) November 13, 2018
#StillMissing Pat and Don Wallila to this list. Both are in their 70's and from #Paradise #CampFireJamesWoods https://t.co/lDWatDfxXK

— James Woods (@RealJamesWoods) November 13, 2018
Nice list of #LostPets #info for those lost in #CampFire. 👇👇👇#CampFireJamesWoods https://t.co/jCvExOtYth

— James Woods (@RealJamesWoods) November 13, 2018
The Ventura County Humane Society issued a statement saying it was "deeply humbled" by a $100,000 donation from actress Sandra Bullock and her family to rescue and care for animals evacuated from the fires.
In northern California, the number of people killed by the massive blaze rose to 56 on Thursday, November 15, making it the deadliest wildfire in the history of the state.
Thousands of firefighters spent an eight day digging battle lines to contain the "Camp Fire" in the foothills of the Sierra Nevada mountains north of Sacramento, while search teams were on a grim mission to recover the dead.
Glenn Simmons, 64, told AFP in the nearby town of Chico that he had been sleeping in his car since Thursday, unable to find a space in a shelter.
"I was planning on maybe moving out of state, or into southern California, everything is burned up. I have my clothes and I have a backpack, and that's pretty much it," he said.
The Camp Fire has reduced around 17 square miles of Butte County's forested hills mostly to charred wasteland — an area which hasn't seen rainfall of more than half an inch in more than 30 weeks.
It is currently 40 percent contained, the California Department of Forestry and Fire Protection said.
Three firefighters have been injured in the effort to quell the blaze's advance.
Although it is difficult to be certain due to inconsistencies in record keeping and categorization, the Camp Fire appears to deadliest American wildfire in a century – since the Cloquet Fire killed an estimated 1,000 people in Minnesota in 1918.
The Camp Fire is the largest of several infernos that have sent a quarter of a million people fleeing their homes across the tinder-dry state, with winds of up to 60 miles per hour fanning the fast-moving flames.
In addition to the historic loss of life, the Camp Fire blaze is also more destructive than any other on record, having razed 6,500 homes in the town of Paradise, effectively wiping it off the map.
More than 5,100 firefighters from as far as the states of Washington and Texas have been working to halt the advance of the inferno as "mass casualty" search teams backed by anthropologists and a DNA lab pick through the charred ruins to identify remains — sometimes reduced to no more than shards of bone.
As for what caused the two deadly fires, that remains under investigation. As KQED has reported, two electric utility companies reported service problems just minutes before the Woolsey and Camp fires began.
A spokeswoman for the California Public Utilities Commission tells the station that it will incorporate those reports into its investigation.
Leave a Comment
About the Writer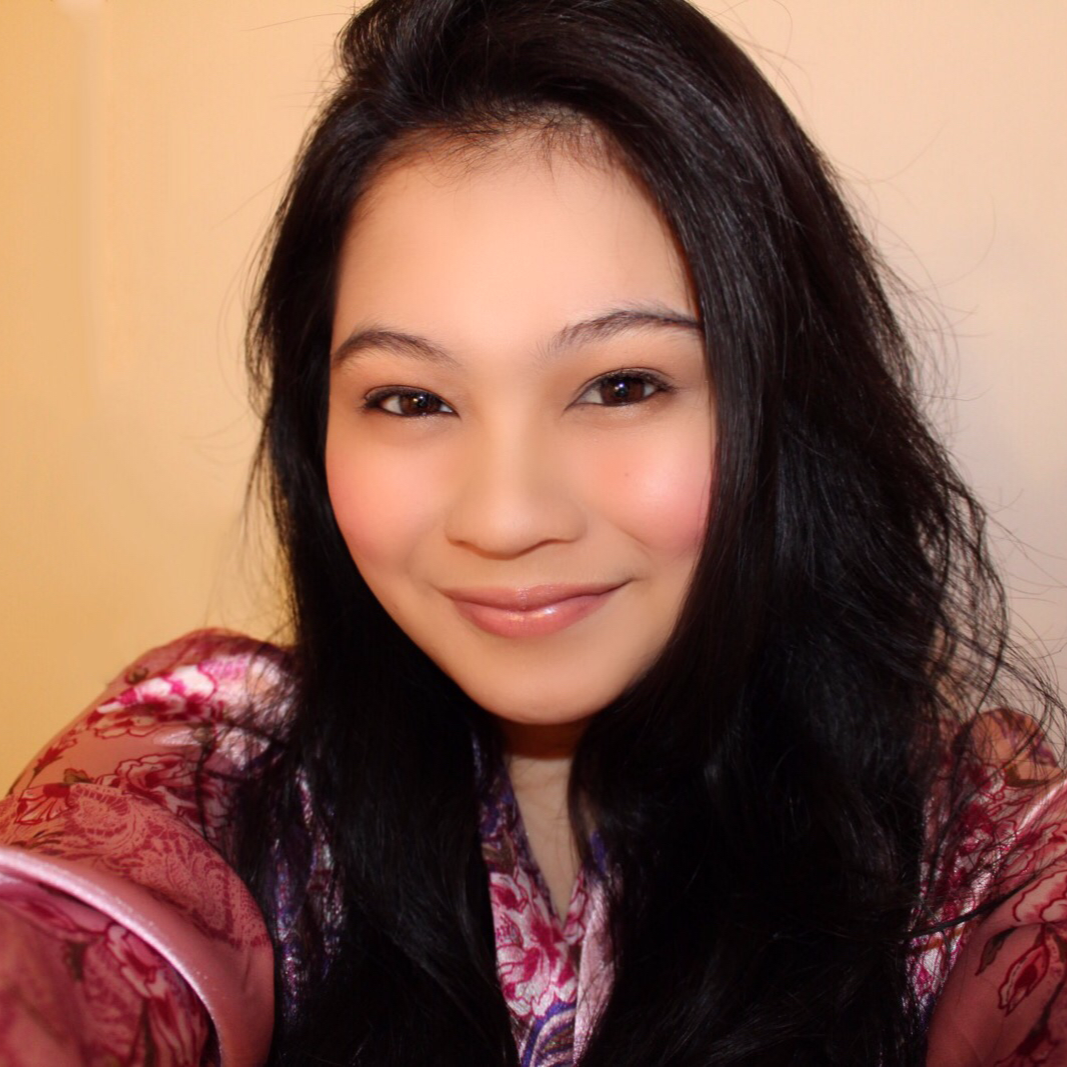 Ferry Baylon, Editor in Chief
Ferry Baylon is the editor in chief of @SAConScene on Twitter. She finds great comfort in reading books, crime shows, pizza, K-pop, and Britney Spears. Her ultimate goal in life is to become an inspiration to someone.