Coffee and Harry Potter
The most magnificent and unlikely combination that anyone can experience is coffee and Hogwarts. Platform 909 is hidden in the city of Chino Hills and gives customers the same experience as Harry Potter when he was trying to find Platform 9 and ¾ quarters at the train station.
Upon entering the cafe, customers can feel the ultimate experience of being in J.K. Rowling's infamous School of Witchcraft and Wizardry. The cafe is a spacious place filled with Harry Potter inspired trinkets from the uniforms of the friendly staff to the decorations, customers enter a comfortable atmosphere.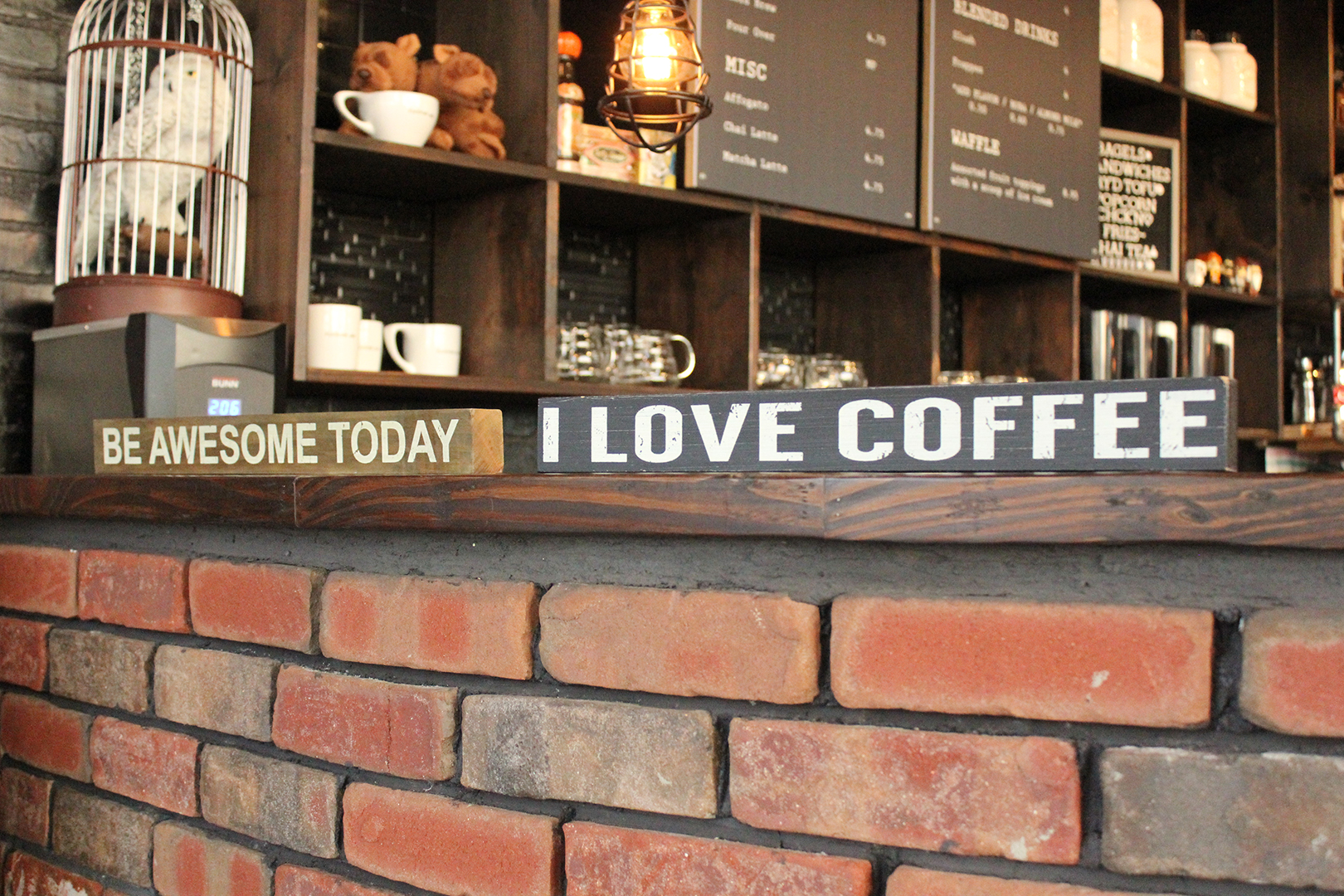 Nikko Raymundo has been a barista at Platform 909 ever since the cafe opened in April 2017. "I love working here because I have a love for the fantasy world, like the science fiction fantasy of elves and wizards," Raymundo said. Hanna Kang is the owner and creator for Platform 909. "She was a die-hard Harry Potter fan and her love for coffee, mixed well together, and she created Platform 909," Raymundo said.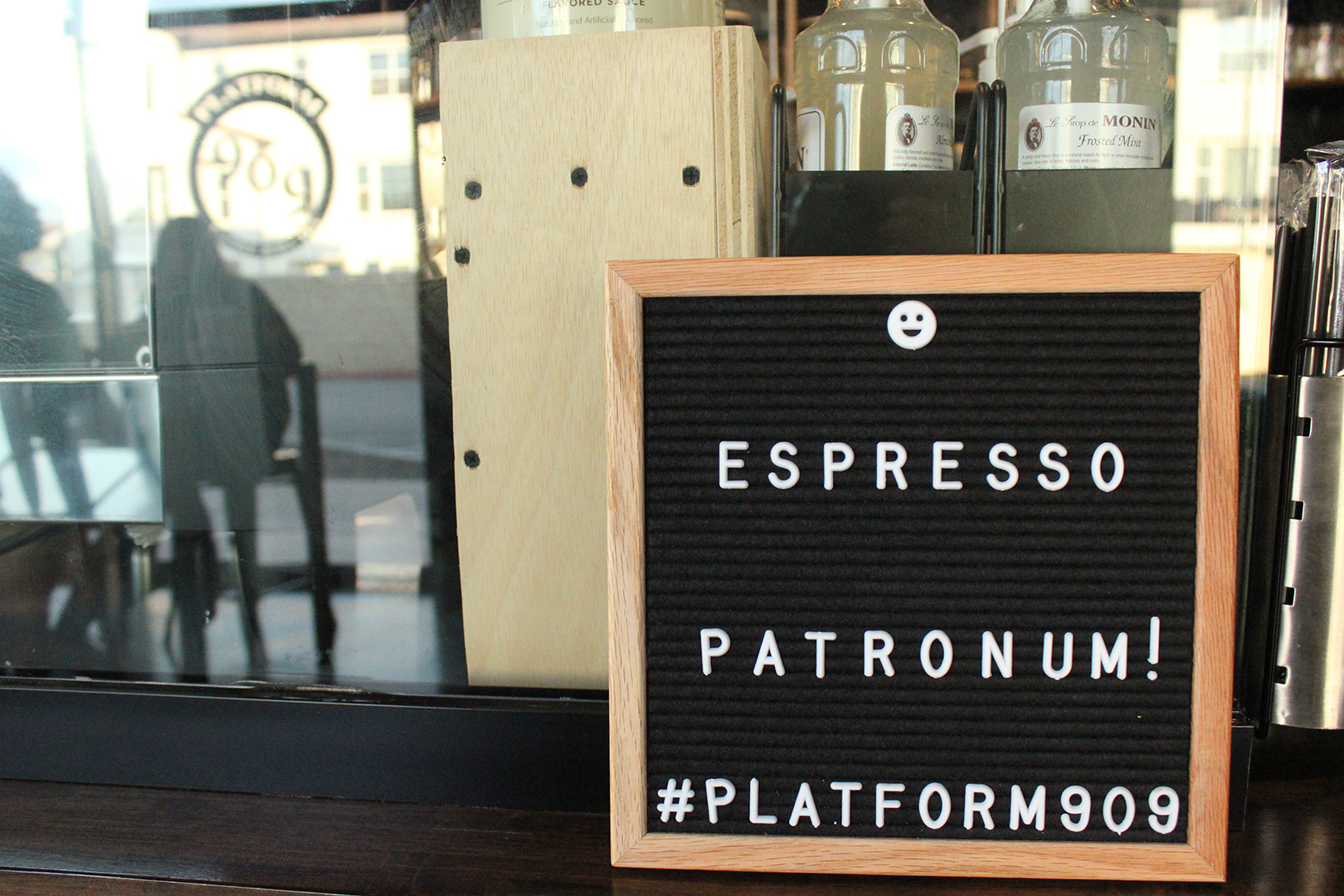 Instead of using 9 and ¾  quarters, the name for the cafe became Platform 909 because of the location area code. Platform 909 is a special place because it is the only theme cafe that is located in the area. "We do not just make specialty coffee, we also do boba, tea, and we are known for our latte art," Raymundo said.
Popular drinks offered at Platform 909 are the Spanish latte, red velvet latte and the platform special. "Our platform special is our signature latte made with butterscotch and caramel which resembles a butterbeer from Harry Potter," Raymundo said.
Raymundo also mentions how the red velvet latte tastes like a red velvet cupcake but in a drink form. A popular dessert to get is the dessert waffle. "The dessert waffle is my personal favorite which is a waffle with some fruit, ice cream, and some chocolate drizzled on top," Raymundo said. On the weekends, the cafe offers cronuts which is a popular favorite among the customers.
Platform 909 is excellent for all ages. "It is very family-oriented especially on the weekends, a lot of families come after church, and we get a lot of college students as well," Raymundo said.
People from different cities come to visit Platform 909. "We get people from different places like Los Angeles and Victorville, just to experience Platform 909," Raymundo said.
The Platform 909 staff wants their customers to have a fantastic experience when visiting the cafe, something they wouldn't experience at a grab and go type of coffee shop.
Bailey Long is also a barista at Platform 909 and has been working at the cafe since they opened. "It is different from other coffee shops because it's different than Starbucks where it is a grab your coffee location and not personal with customers," Long said.
Platform 909 wants customers to have a personal and fun atmosphere in the cafe. "I love talking to people and asking how their day is and making them the best drink because that cup of coffee can make a person's day better," Long said.
Platform 909 wants to offer their customers a unique experience that is different from other coffee shops. "I have a connection with a lot of the regulars that come in, and we can talk about school or basically anything. If I were to work at Starbucks, I would not get that opportunity," Long said.
You can visit them at 15870 Soquel Canyon Pkwy Ste M, Chino Hills, CA 91709.
Be sure to follow them on their Instagram page: platform909
View Comments (1)
About the Writer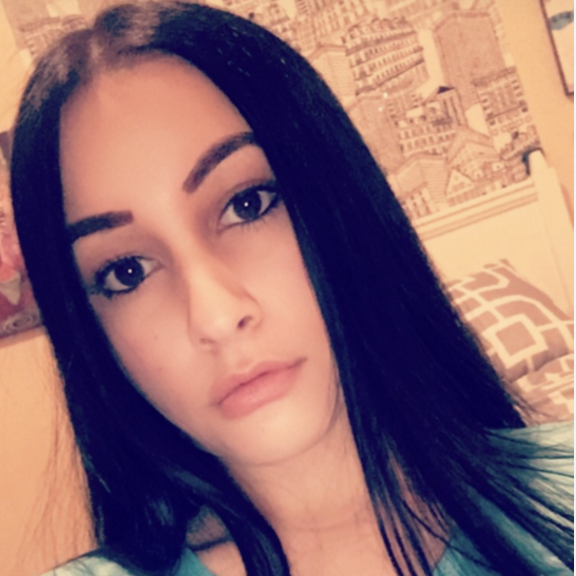 Tania Khan, Author
Tania Khan is a features beat editor for SAC.Media covering people and places in the Mt. SAC and local community.