The End of an Era
Mt. SAC Assistant Head Coach Evans Roderick retires after 45 year legacy
After 45 years of coaching, teaching and counseling, Evans Roderick, 72, has decided to retire. Born in New York, NY, Roderick was born into a military family; his father served for 35 years. Roderick lost his mother at age four, then his father remarried when Roderick was seven years old. Roderick moved from Japan to Seattle, and attended his senior year in Germany due to his father's job.
"Being the military I grew up with a lot of discipline already," Roderick said. "I think I was born with discipline."
With his love for competition, Roderick grew up playing every sport from basketball to baseball to track and field. When he was eight, he began playing Pop Warner football as a free safety and wide receiver.
"I've been the captain of every team I've ever been on, not because I want to but because it's in my DNA," Roderick said.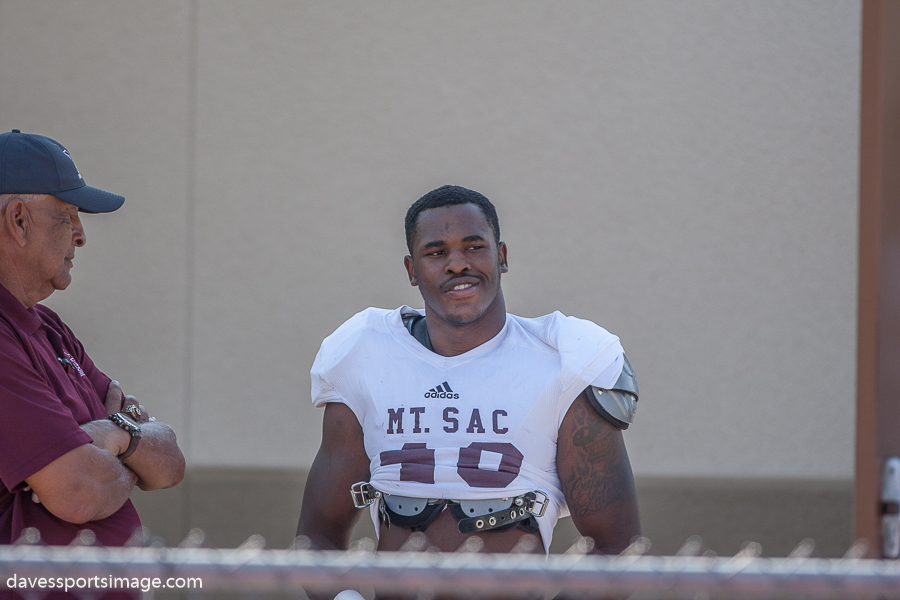 Roderick would then serve three years in the U.S. Army straight out of high school. In 1968-71, Cal Poly Pomona offered him a scholarship to play football. During his sophomore year of college, he was an accounting major, but realized his true passion was to help children. He would then get his Masters at Cal Lutheran College for counseling.
"If I had to do it all over again I would want to open up my own school for unwanted kids, for kids that people say are not going to be anything," Roderick said.
In 1975, Roderick was in his second year of coaching football in Sierra Vista High School. He would take the team to Mt. SAC to use the weight room because the school did not have one. Mt. SAC's offensive line coach Ralph Craig would then notice Roderick and would encourage him to apply for the coaching position that had opened up.
Roderick had various roles in Mt. SAC from teaching to coaching football, track and field and creating the athletics academic counseling program. For about ten years, Roderick had been talking about the school's needing to provide academic support to students, especially athletes.
Roderick would then seek help from his mentor, Fred Struck, from USC. Struck invited Roderick to the National Association of Academic Advisors for Athletics meeting in San Diego to learn about counseling in athletics. He was the first person in all junior colleges to attend the meeting and the first to become a member from a junior college.
From 1982 to 1984 Roderick created a state wide association for athletics academic counseling with the help of three other counselors in different colleges. He encountered many challenges because Mt. SAC was the first junior college that was attempting to create an academic athletics program. There were no other colleges that could guide Roderick in starting the program.
During this time, only four-year universities had the program but they could not really help since they were also fairly new. Some people saw the program as a hand holding program but it was actually built on prevention. Roderick would dedicate 25 years of his life in Mt. SAC in the academics athletics program, but would go back to coaching and teaching.
Coaching seemed to come natural to Roderick, his love for competition and helping others drove him to be the best version of himself.
"I didn't have a whole lot of mentors in football. Coaching football came easy to me, people made the game too complicated," Roderick said. "You just break it down, the xs and os, anybody can learn that, it's coaching the people to get them to execute it. To change the hearts and minds, that's the difficult thing."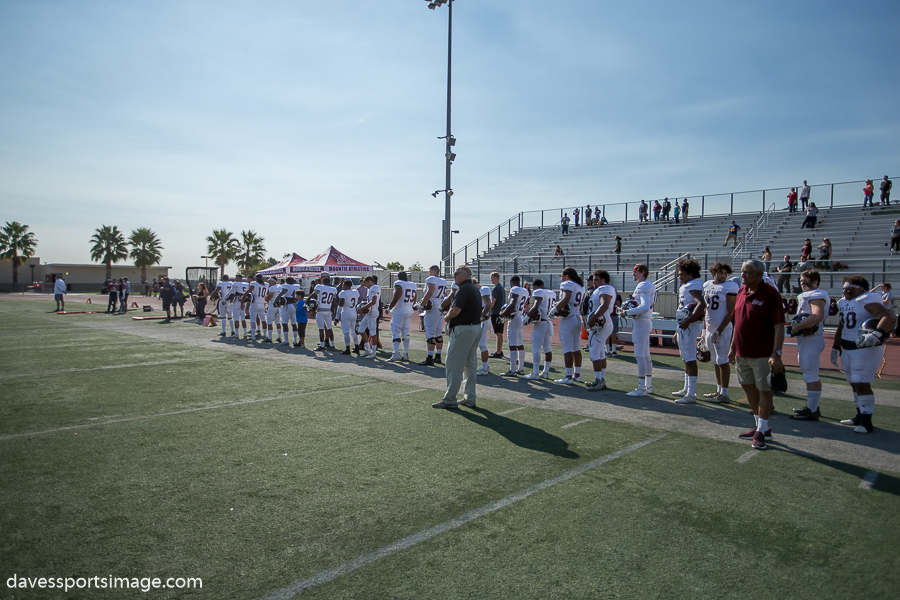 Cameron Deen, 27, quarterbacks coach and recruiting coordinator has known Roderick since he was eleven years old. Roderick coached Deen's father and then Deen, himself, would eventually would come play at Mt. SAC.
"The biggest thing I take from him is his genuine care for each one of our athletes," Deen said. "As a human being making sure they're good on and off the field."
He has learned from Coach Roderick how to be a better coach and that discipline is key.
"Discipline is something he preaches day in and day out," Deen said. "Being disciplined and sticking to the process. Things don't always go as planned, there's speed bumps there's turns you're going to take but stick to the process and stick to the plan."
Deen said that when Roderick retires, he will miss his friendship with him the most.
"Our genuine friendship that he and I have," Deen said. "I think he has that with most coaches that he's connected with everybody on this campus from faculty to study hall to student athletes; I'll miss him as a friend and as a mentor."
Roderick always tells his players to always do the right thing; if you want to be your best self, you got to do the right thing all the time. He believes in positive thinking and uses that to help encourage his players to be the best versions of themselves.
"You weren't born stupid, you weren't born lazy, you weren't born unintelligent."
"If you think you can, you got a chance," Roderick said. "if you think you can't, you're also right."
Inducted into the Mt. SAC Hall of Fame in 2015 for starting the athletics academic program, Roderick will also have the WIN program building named after him once it is reconstructed. Also, he will be inducted to the Cal Poly Hall of Fame for playing football.
"In my heart of hearts I don't want to retire, but I will."
Roderick has decided to end a long lustrous career and began another journey taking care of his granddaughter.
"If the circumstances were different, I would not retire," Roderick said. "I don't like what I see. I don't like what's going on. I no longer have the control, the power or the influence to change things."
He will continue to teach the Counseling Five class until someone is available to replace him. He will dedicate his time to his granddaughter, who plays basketball. During his Hall of Fame speech, he put his medal on his granddaughter and told her, "Someday I would love to see you help a team win a national championship."
"I think leaders are born not made."
Leave a Comment