Winter is Glowing in Downtown
Did somebody say free lights?
During the chilly month of December, people gather at Grand Park in Downtown Los Angeles for the first annual Winter Glow. With different types of lights, displays and projections, Winter Glow is described as an immersive art experience and covers 12 acres of the park. The best part of the whole illuminating experience is that it's completely free.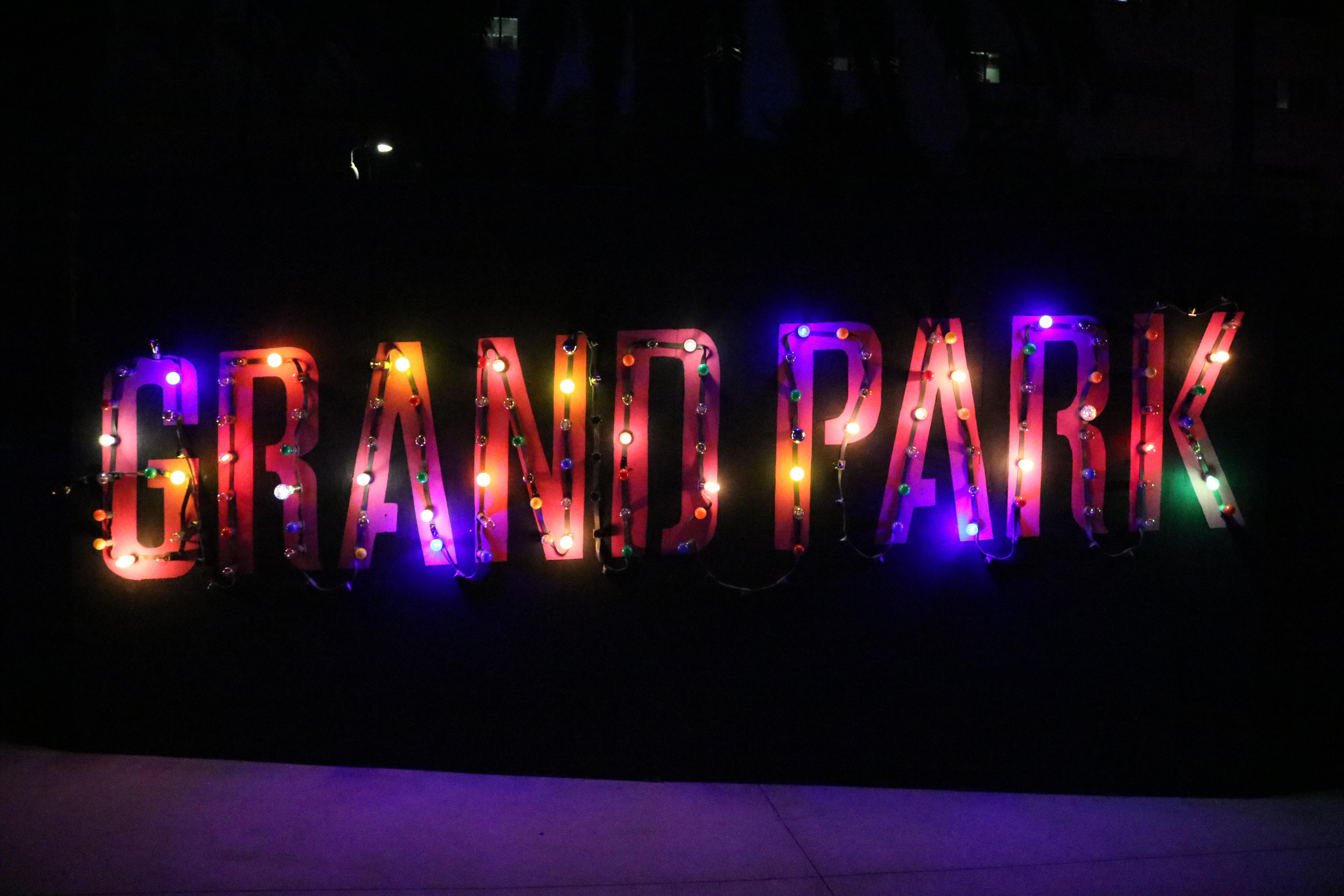 The lights play off some iconic landmarks of the park, such as the Arthur J. Will Memorial Fountain. In front of the fountain, guests have the opportunity to step behind a screen and actually control the lights and create their own patterns and shows. The lights dance off the reflection of the water and make the fountain shine in new, unique ways.
My favorite part of the whole experience is the tunnels on each side of the staircases, which was called "The Net." With added piping, lights twist and twirl around the staircases to create a beautifully lit arc. One of the light tunnels is decorated with pink and orange lights, while the one on the other side is decorated with blue and green lights. Each one brings a different atmosphere and created the perfect photo opportunity for anyone to enjoy.
Just below the steps, guests can chill and relax in chairs under a sky of lights and plants. A long light runs through the roof of plants and creates a pattern that looks like fireflies are flying around. The chairs allow guests to sit and just observe the beautiful scene.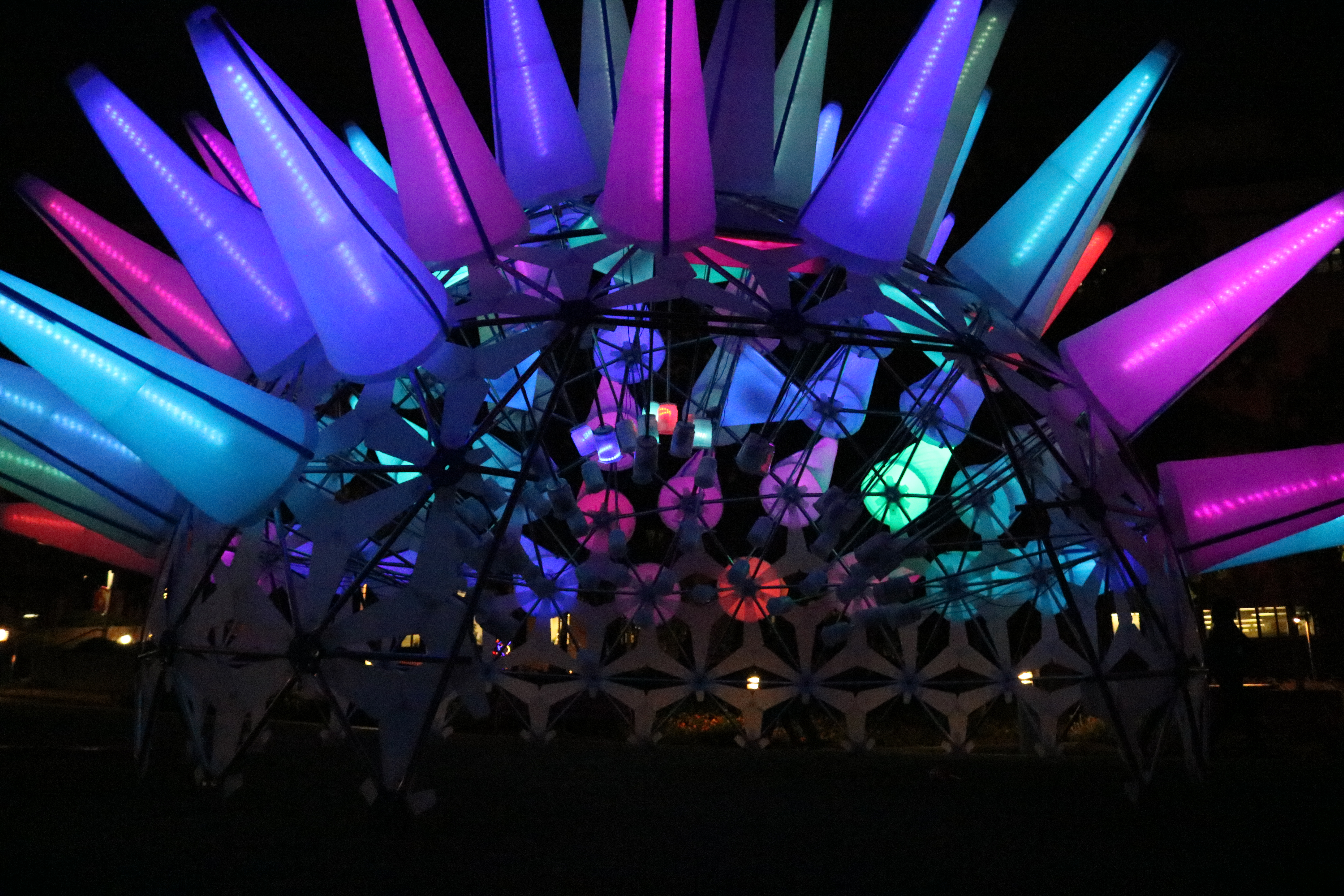 The biggest piece in the park was titled "A Spark of Light." For this piece, the Aphidoidea Design Collective wanted to show people what it might look like to immerse themselves into an actual spark of light. Walking into the dome shaped piece, guests are able to pull certain levers and manipulate and control the lights.
Across the street, a continuation of the event took place. There was many different pieces that are definitely worth mentioning. On the concrete path, two rows of paper bags light up the way. Inside the paper bags are electronic candles with sand to weigh down the bags. One more thing that really caught my attention was a tent that was propped up on the grass. The tent had a projector that displayed the different phases of the moon. It invited guests to step inside and observe the small tent and displays.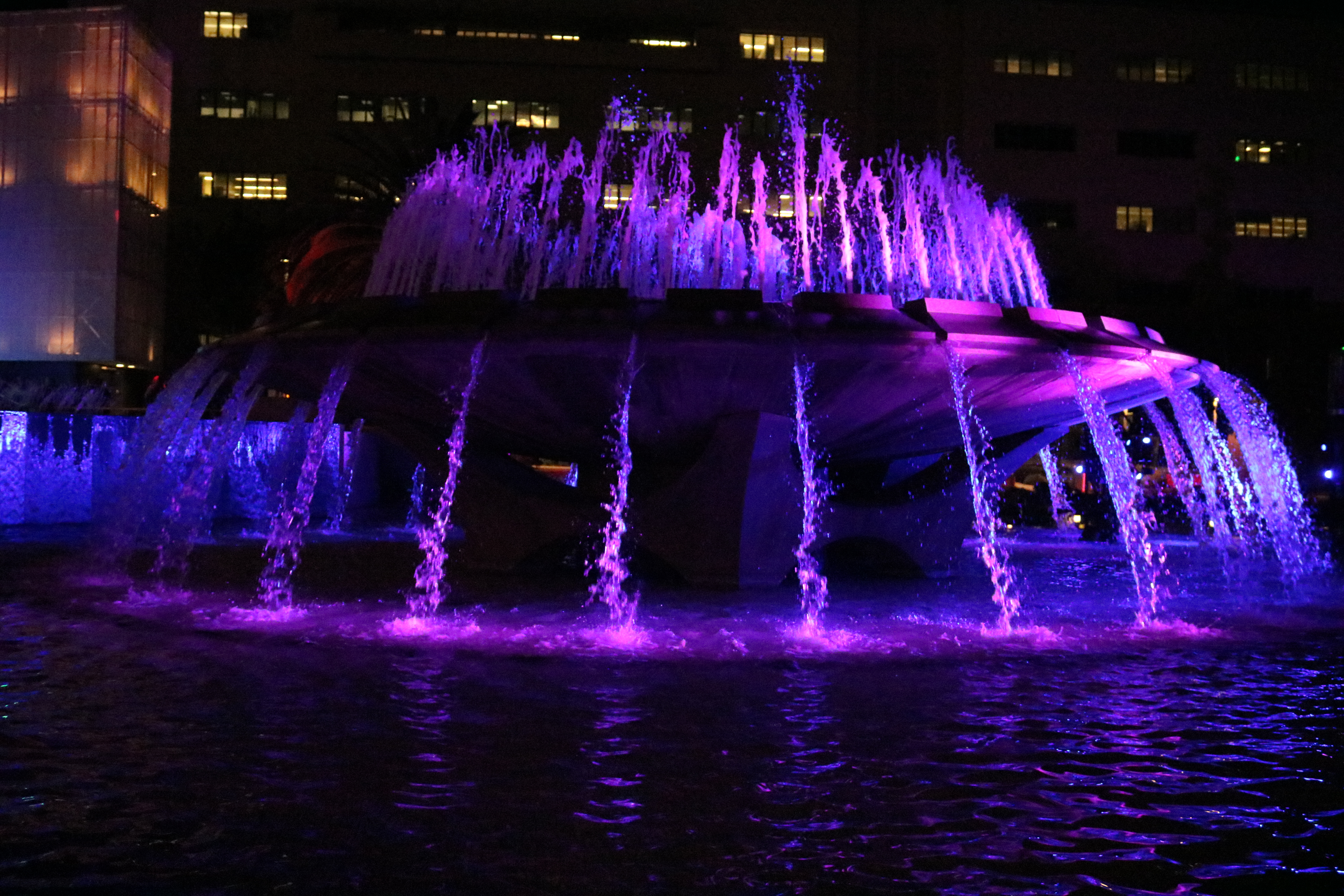 If you still have not attended "Winter Glow," don't worry, you still have time! The event ends on Dec. 25 and is open from sundown until 10 p.m. every day.
Leave a Comment
About the Writer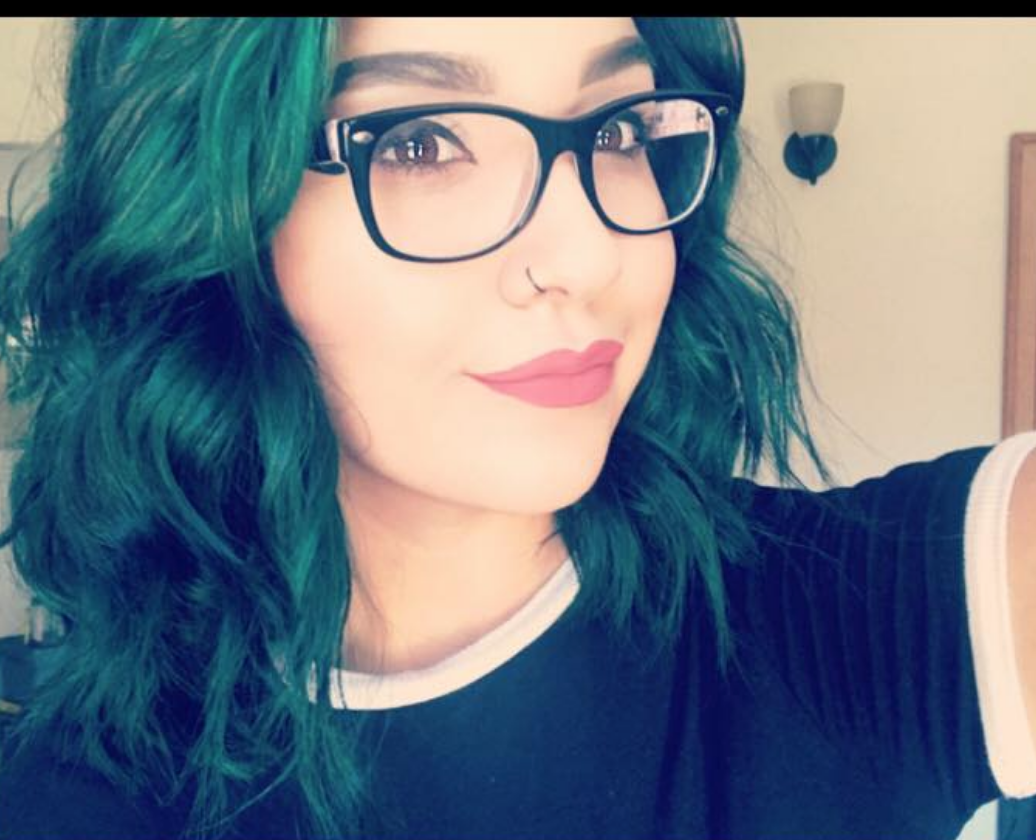 Andy Lizarraga, Author
Andy Lizarraga is the Arts & Entertainment Editor for SAC.Media.