Fleetwood Mac Rules The Forum
Rock band Fleetwood Mac sells out concert at The Forum for 50th anniversary
Fleetwood Mac celebrated their 50th anniversary as a band with a massive 61 date tour across North America. There has always been a little drama that surrounds the classic rock group, though, now stringing from the absence of lead guitarist Lindsey Buckingham. In many ways this might have stopped the band from having a successful 2018 tour, but his vacancy from the tour led to not only one but two adored and iconic musicians- Neil Finn and Mike Campbell. Finn and Campbell have had great success in their careers. Campbell has toured with Tom Petty for a solid decade and Finn is from the legendary rock group Crowded Fame. Both Finn and Campbell bring a new flare of magic and excitement into the band without even realizing that Buckingham was not in attendance.
Fleetwood Mac performed the first of three shows set at The Forum in Los Angeles on Dec. 11. Fleetwood Mac had a two hour set taking fans through memory lane with classic hits opening up with "The Chain" and leading right after with "Little Lies"-tracks that arrived a decade apart from each other but still hold a classic value.
One factor that made this night so memorable was the mere fact that each member of the band had their spotlight moment, including the newcomers. An example of this is when Christine McVie, pianist and vocals, belts "Say You Love Me" right before Stevie Nicks steals the stage for "Black Magic Woman." Even when drummer and co-founder of the band Mick Fleetwood banged away on the drums for ten minutes straight while the visuals on screen had a 70s feel or if one was to trip out on psychedelics. Soon after, Fleetwood announced that stand in guitarist Finn will be doing a solo hit song from his time with Crowded House"Don't Dream It's Over." While belting out during what felt like a magical moment, the packed crowd begin to hold their phones as lights, leading into an emotional moment with Nicks for an acoustic performance of "Landslide."
There was not one person sitting down as they bounced around on stage singing "Go Your Own Way" at the end of the show, which was of course followed by a short encore.
Each member, in a witchy black and hippie attire, is a reminder that this group is the leading founders of the folky and classic rock sound. Somehow Nicks holds her ageless voice throughout the sold out crowd for two hours straight. The crowd was from all age groups and that in itself made it a beautiful night. No matter if you were 60 years old and remembering the impact Fleetwood Mac had on the younger years of life, or if you were 22 and fell in love with Fleetwood due to the hippie vibes and relatable heart wrenching lyrics most young adults connect with.
At the end of the day, the group reminds many of us that their music is about love, peace, unity, and connection all in one. Even with the subtle changes to the band, Fleetwood Mac are here to stay for years to come.
Leave a Comment
About the Writer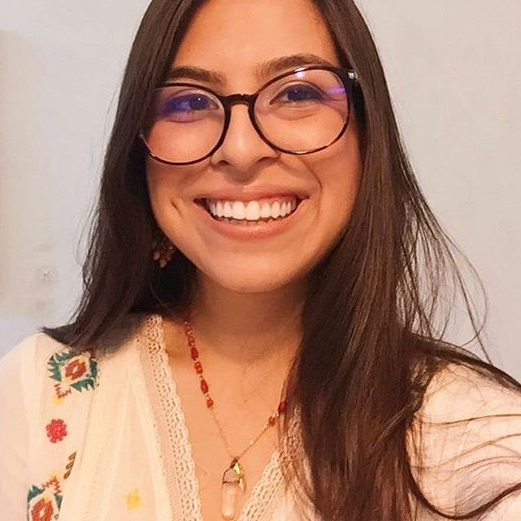 Holly Alvarado, Author
Holly Alvarado is the arts and entertainment editor of Substance.Media and a staff reporter for SAC.Media.