The Chinese Lantern Festival
Pomona is vibrant with lanterns and Chinese culture
The city of Pomona has been shining bright since the Chinese Lantern Festival rolled in. Making a home at the Fairplex until Jan. 6, the festival consists of over 1000 handcrafted lanterns, live entertainment and a variety of food. Being the perfect Instagram photo opportunity, this event is one for the whole family.
In the center of the event, a row of lit up dolphins lead guests to a stage where a live Kung Fu demonstration is held. The lighting on the stage is of a dynamic purple and blue, making anyone stop and stare at the demonstration. Once they finish off their moves, the martial artists invite some member is the audience onto the stage. They begin to coach the volunteers on some of their moves and soon enough, everyone is a master.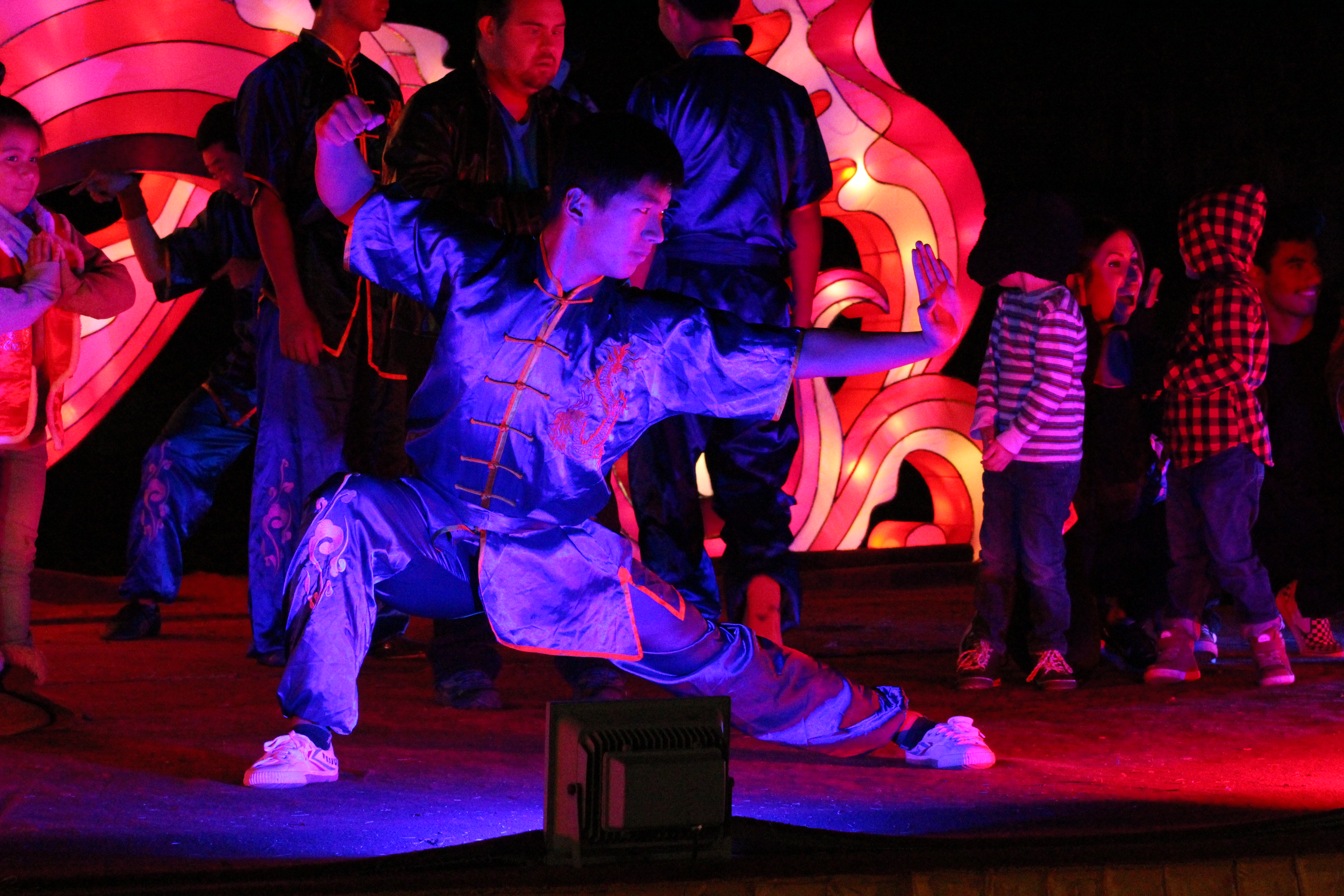 To the right of the entrance is a path that leads to various types of displays that involve animals. One of the most popular parts is where all of the dinosaurs are put. In that section are dinosaurs that move and have a seat on top, readily available for children 12 and under to climb onto and enjoy the extinct creatures. Next to the moving dinosaurs in a perfect photo op of an empty dinosaur egg where guests are able to climb inside and snap a picture of them being hatched.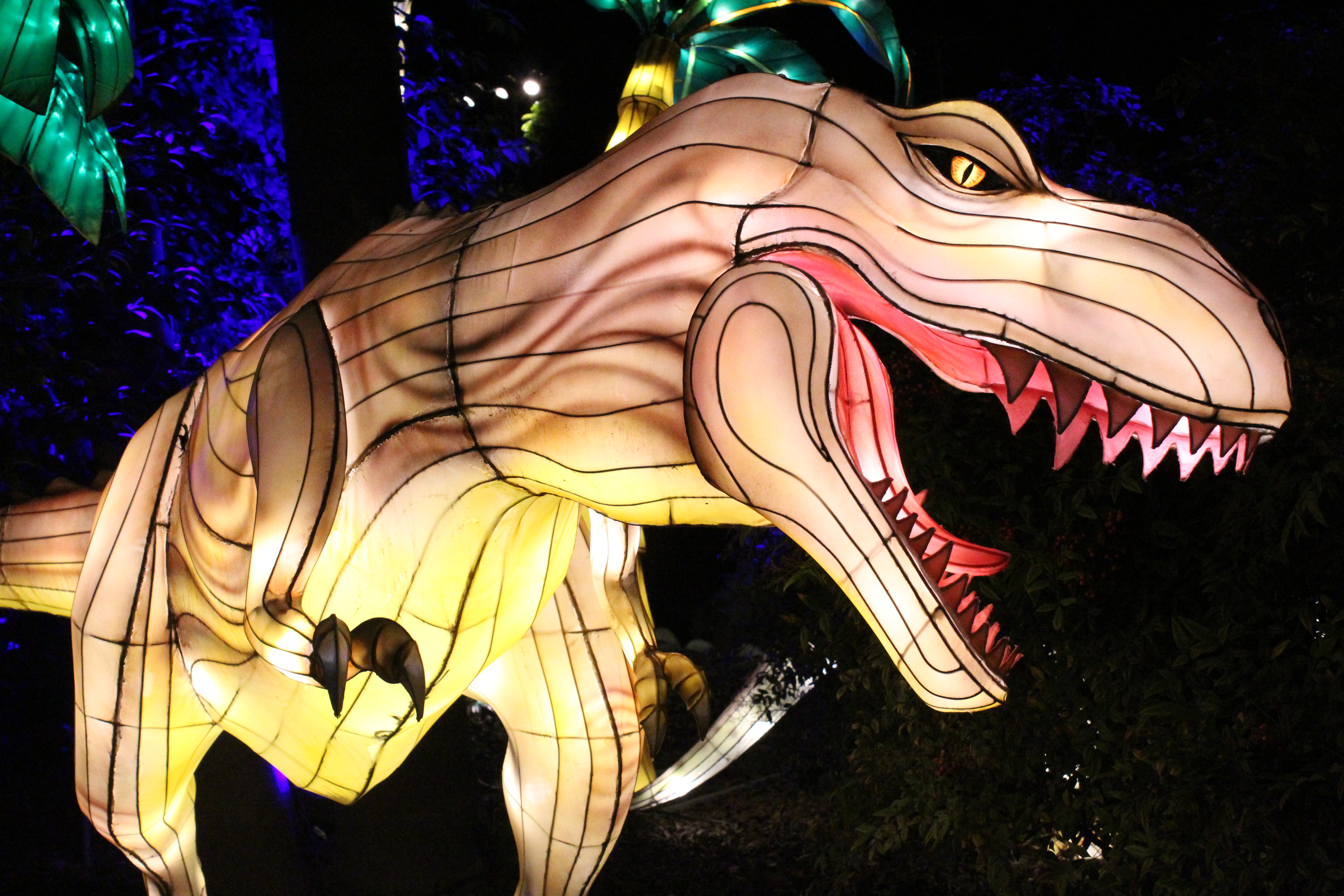 Between all of the hills and paths of the event is also a variety of vibrant animals such as birds, deer and alligators. Friends and family stroll around the evening enjoying everything they see around them. There's even "Shadow play," which is a Chinese tradition of puppets, but as shadows through a back-lit curtain. Children gather around and enjoy the shadow play as they watch and listen to the traditional stories that are told with feeling and emotion.
Towards the end of one of the paths, a body of water is present with a big display of jumping jellyfish. The jellyfish tower over everyone with its vivid colors of pink, purple, blue and orange. Also present next to the water is a whale that is as blue as the water spraying out of his blowhole.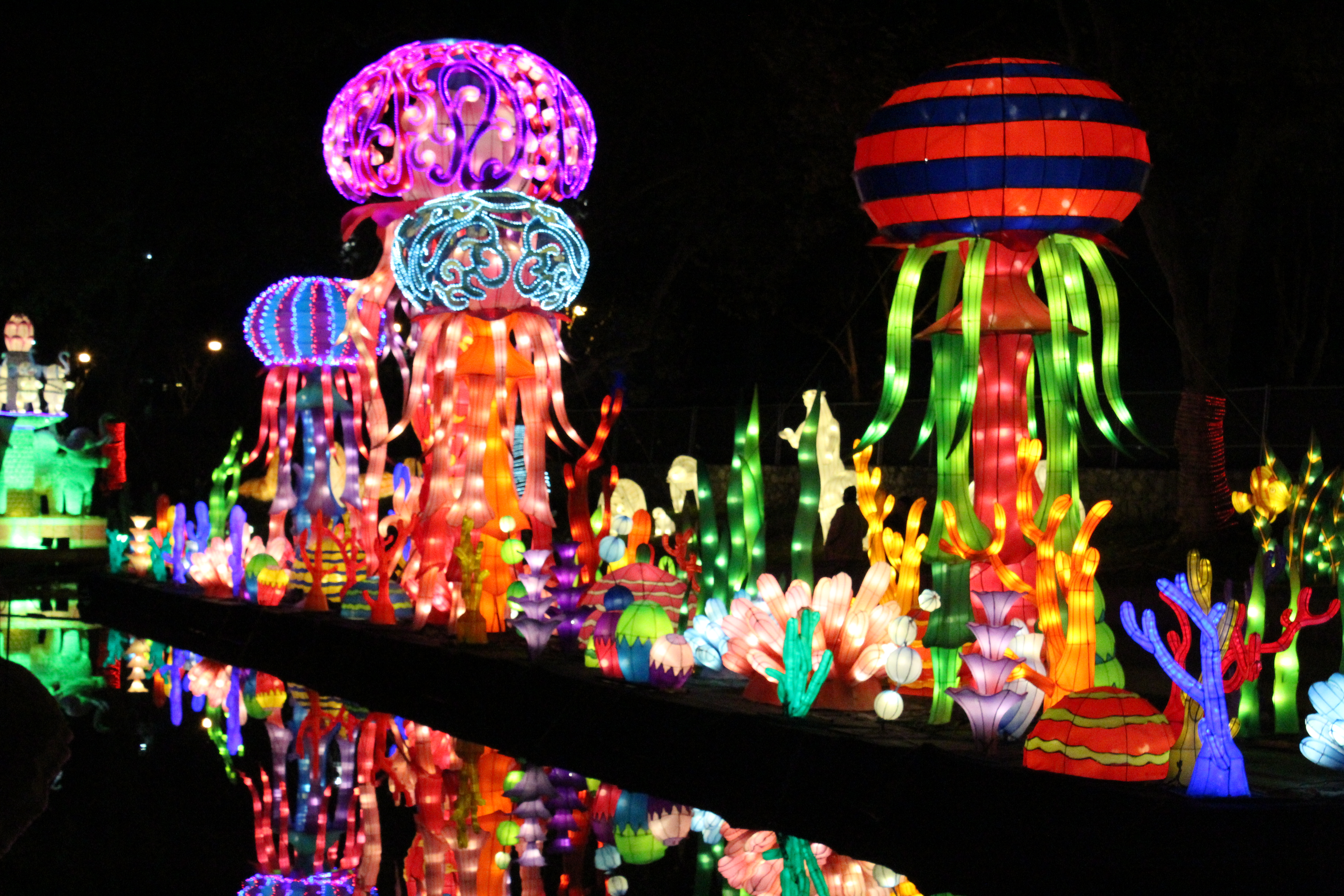 Each display is something unique in its own way. Nonetheless, this event is a beautiful array of vibrancy and active energy with something new to see at every corner. If you have not gone to The Chinese Lantern Festival in Pomona, do yourself a favor and make new memories by attending.
Leave a Comment
About the Writer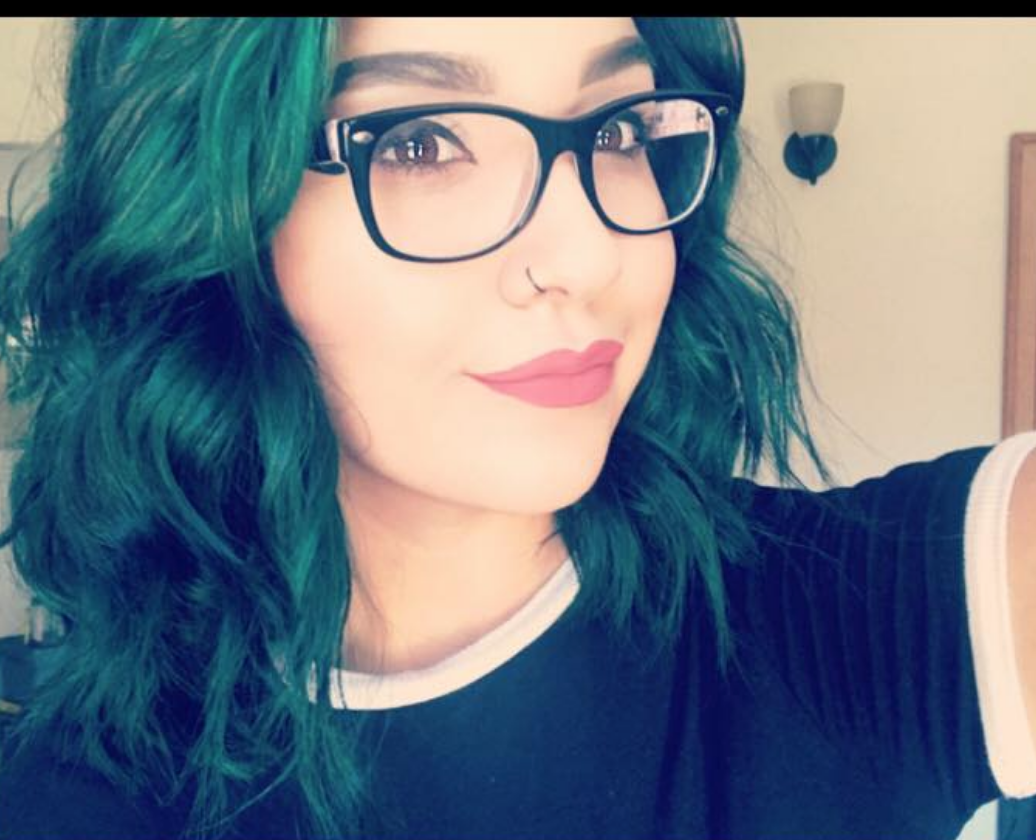 Andy Lizarraga, Author
Andy Lizarraga is the Arts & Entertainment Editor for SAC.Media.