The Medicine of Art
An young artists creative journey
There were pictures all over the house taped up onto the walls displaying random pictures, miniature clay sculptures lay on the tables, and an array of art tools that were scattered across the floor. As an only child, staying entertained is no easy job. It was time to be creative.
Evelyn Gonzalez, 19 year old artist and student at MiraCosta College, lived that life until her sister was born when she was just ten-years-old. Some artists find inspiration in their life's tragedies or times of extreme happiness. Evelyn was not that complex. At times she would find comfort or relief, and other times it was a way to interact and get closer with others. "Art is whatever I need it to be in that moment." she said. She grew up going through various different art materials and finding her passion. The joy that her art brings to people is another reason Gonzalez loves what she does. "I could help people with my art. I noticed it made them so happy, it was a way to get closer to people." she said.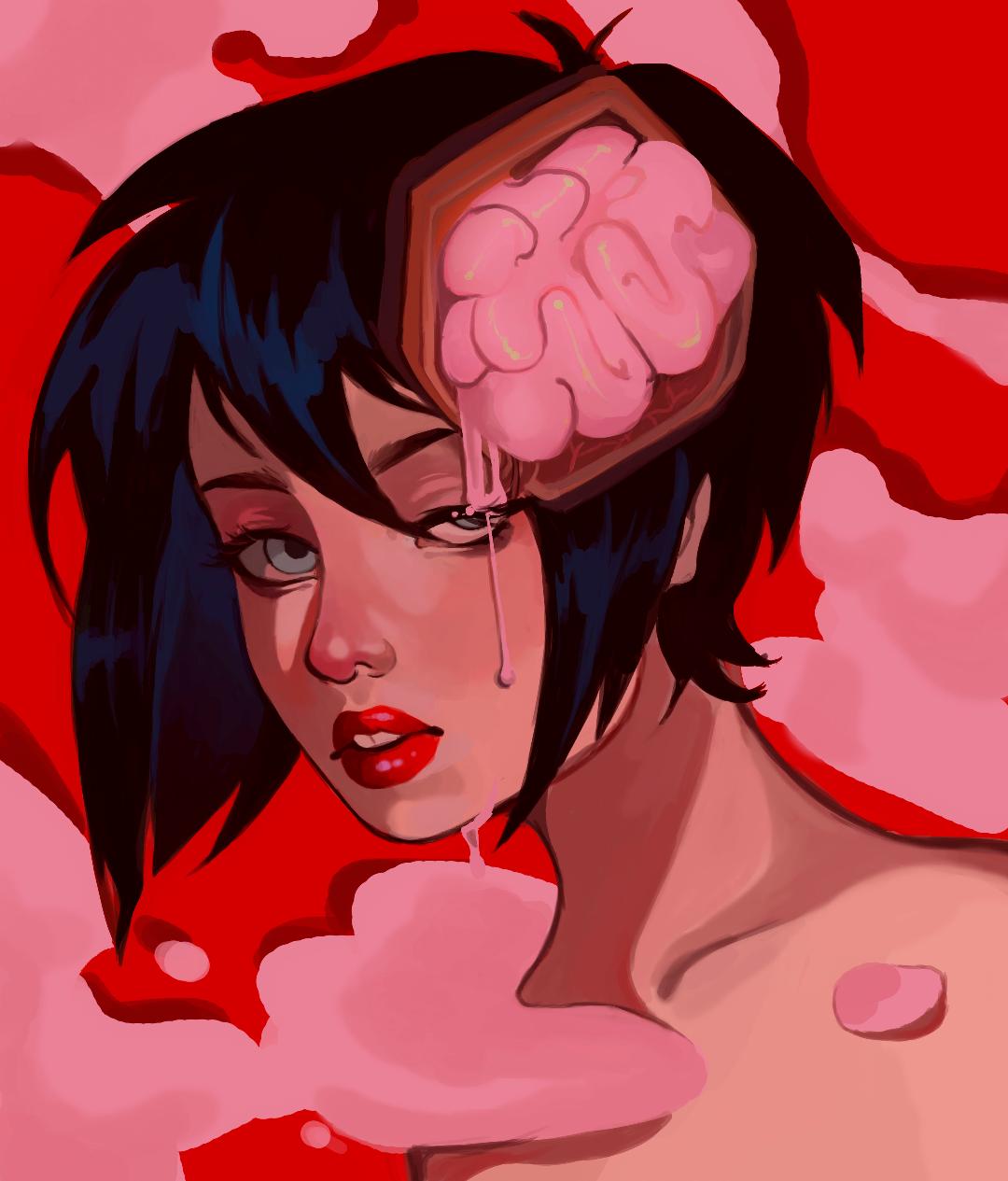 Gonzalez loves movies and storytelling which is what truly inspires her work.
Although Gonzalez loved storytelling, she had a tough time writing and found that she could express herself in a similar way by drawing various characters. "When I draw something I'm like oh, what's the story behind it, how fantastical can I get?" she said. Her vibrant personality and willing attitude pop through her work. Vivid colors draw the audience in and leave people curious and wanting more.
Gonzalez shared her work on her Instagram page where she has gathered quite a following. She started by being recognized on Tumblr when her artwork of a character, Voltron, from the popular Netflix series, gained attention amongst other artists who made similar pieces. Following was a piece featuring a Princess Peach cosplayer, which received enough attention to get a reaction from the featured cosplayer who reposted her work. In addition, a popular animator Ross O'Donovan, who was in the popular Youtube series called Game Grumps, took notice to Gonzalez work and followed her page. "I asked why he was following me and he said he liked my art and I was like oh my god what's happening right now?!" she said. At the time Ross O'Donovan followed her, she did not take notice immediately because of the influx of followers she was getting. The recognition she received from these popular pages allowed more traffic to be directed towards her page.
Her Instagram page currently has 22.4 thousand followers and counting.
This is no easy feat. Evelyn reached five thousand followers this past March, and nearly tripled that amount within a couple of months. Her astounding work is diverse, drawing in a large and versatile audience. When viewers look at Gonzalez page, they can expect to see people of all colors and genders. "I think in a way where I try to be as inclusive as possible." she said.
The spotlight and platform that Gonzalez has is not all pretty, as social media has its ugly side as well. "A lot of people were stealing my art." she said. To make things more difficult, there was an audience to please and people have an open space to express their opinions without consequences. "People can definitely be rude with it. In the beginning it definitely hurt me." she said.
For artists like Evelyn, it is a common understanding that critiques or simply rude comments come with the territory of becoming a more recognized artist. Regardless of the audience attitude, Gonzalez still focuses on being self indulgent and allowing herself to enjoy her work. "After a while I was tired of stressing out over it and I just let it be." she said.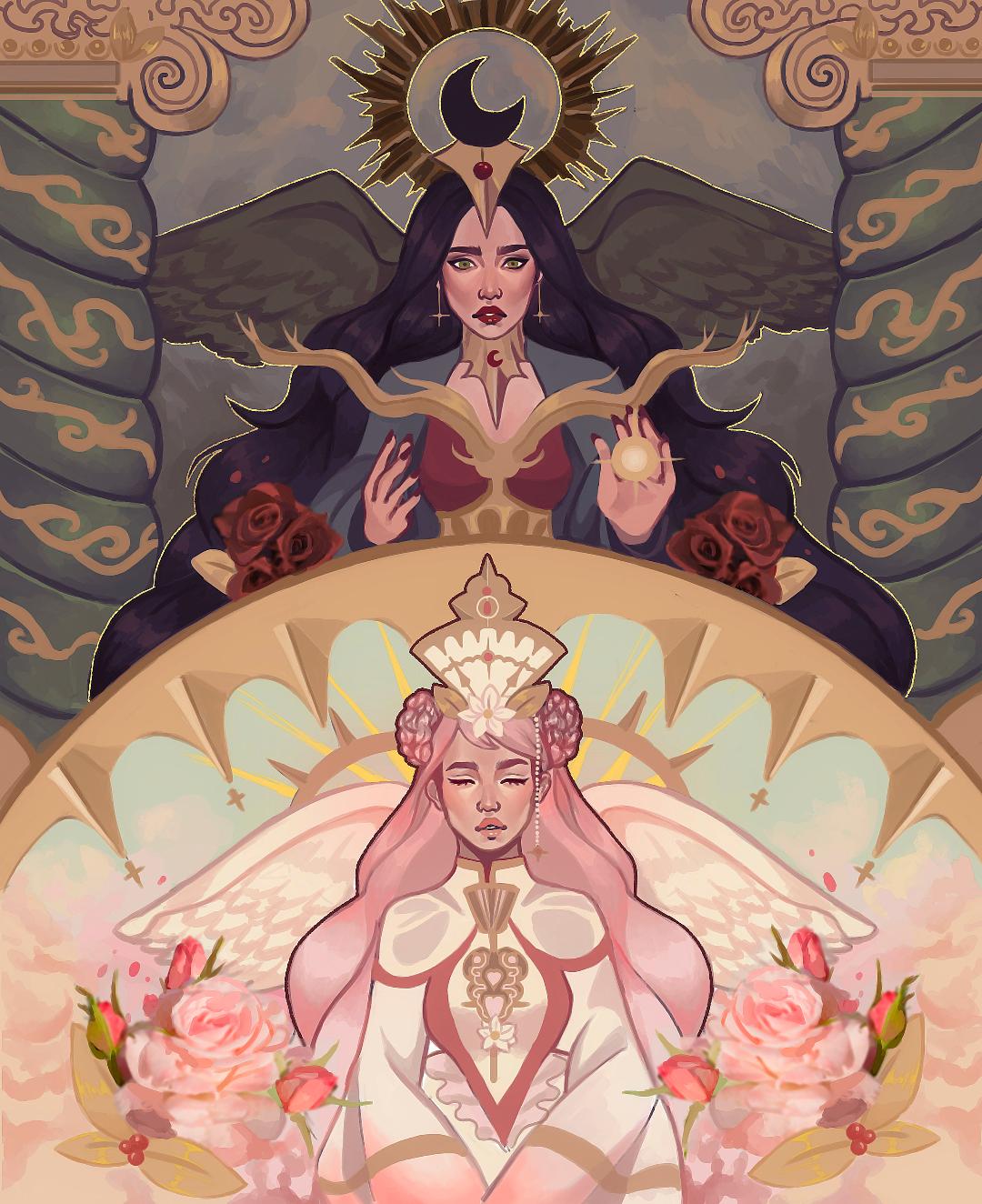 Overall, Evelyn has a beautiful, eye-opening, and thought-provoking display of work that engages her viewers and inspires them to be creative. Evelyn is an inspiration for young artists and students who aspire to do what they love.
Leave a Comment